Seven reasons why a holiday to Panama will change your life
History-making engineering, dreamy beaches, superlative coffee – this transcontinental country really has got it all
When planning a holiday in Central America, Panama often gets overlooked. A beautiful and vibrant country, Panama offers tranquillity and show-stopping mountain scenery in its rural regions alongside cultural and cosmopolitan charms in its cities (particularly the thriving capital, Panama City). And that's before you've even begun to explore the world-famous and fascinating Panama Canal.
Ready to be seduced by Panama? Discover at least seven reasons why this bucket-list country will bowl you over…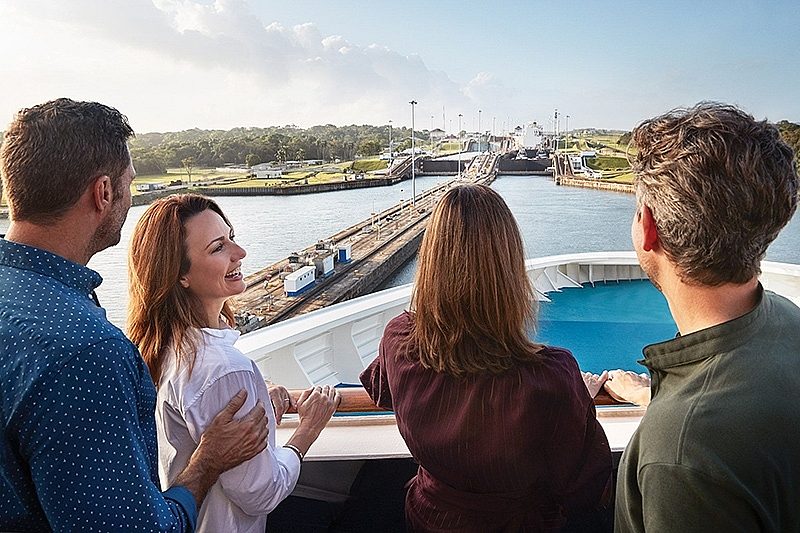 See how the famous Panama Canal works first-hand © Princess
Watch the world's greatest waterway in action
Sailing through the Panama Canal is a bucket-list activity in itself and a guaranteed highlight of any Panama cruise. The Panama Canal is one of the greatest engineering challenges ever undertaken and the journey through the 50-mile-long waterway, which connects the Atlantic and Pacific Oceans, takes eight to ten hours. Princess Cruises has been sailing through the Panama Canal since 1967 and we offer live narration from experts, enabling guests to learn about the waterway's dramatic history and mind-blowing magnitude as they travel through it.
Laze on paradisiacal beaches
Not everyone knows that Panama is lined with impossibly gorgeous beaches, many of which retain an unspoiled feel. There's excellent surfing for those who want to ride the waves, pristine waters that are perfect for snorkelling and plenty of spots that feel like they were created simply for basking in the sunshine. Some of the many coastal highlights are the beaches of the San Blas Islands, an archipelago accessible from Panama City in just a few hours. They offer pure, unadulterated paradise (think swirls of white sand amid pools of turquoise water) resembling the Whitsunday Islands in Australia.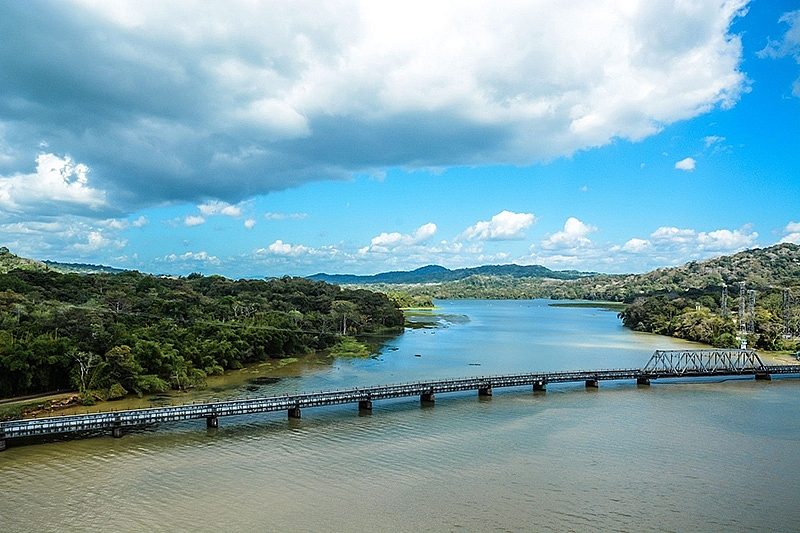 Explore the mesmerising waters of Gatun Lake in a kayak © Princess
Explore a historical marvel up-close
If sailing through the Panama Canal still doesn't satisfy your nautical curiosity, get some first-hand experience by taking to the water of Gatun Lake on a kayaking shore excursion. Measuring around 164 square miles, this vast artificial lake holds the water that gets used in the canal's lock systems. It's a haven for wildlife, as you'll discover on your kayaking trip, so look out for capuchin monkeys, toucans, iguanas and other fantastic creatures in the surrounding rainforests as you paddle along.
Glide through a rainforest
Delve deeper into the rainforest by zooming through it on a zipline. The setting for this adrenalin-filled, bucket-list activity is the vast Gamboa Rainforest Reserve, which stretches over 340 acres. Once at the reserve (located in Soberanía National Park), you'll be securely buckled into a safety harness before whizzing along a 1.4-kilometre zipline through the rainforest canopy, giving you a unique view of the area's flora and fauna. If you prefer a calmer method of getting back to nature, Gamboa is also home to an aerial tram that ascends 280 feet up into the canopy. For the journey, you'll be joined by a knowledgeable guide to explain more about the reserve and help you spot its animal inhabitants.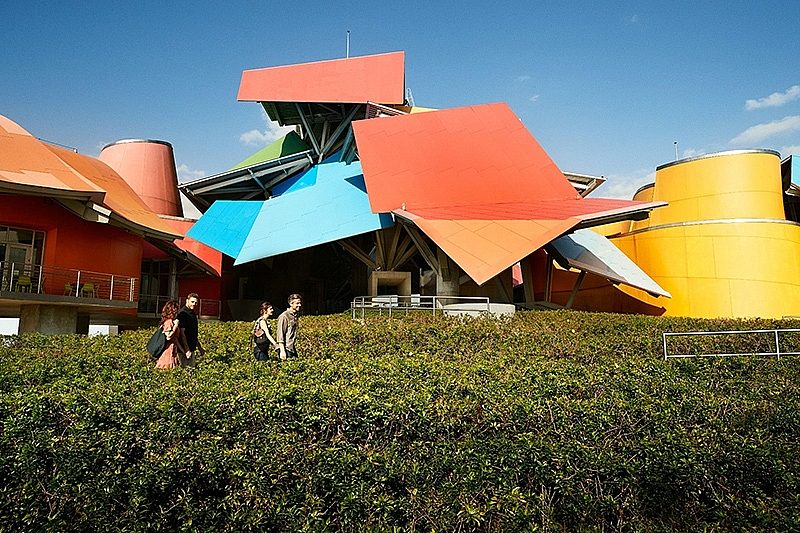 Marvel at the wonders of Panama City's BioMuseuo, both inside and out © Princess
Get a seriously high-tech look at Panama's history
The acclaimed BioMuseuo museum in Panama City weaves visitors through Panama's incredible geological evolution, celebrating the country's biodiversity and explaining how the region has become a haven for wildlife. While parts of the story date back three million years, it's told through the medium of colourful imagery, video and futuristic light displays over the course of eight galleries. The building itself is a marvel of modern architecture too: designed by Canadian-born, American designer Frank Gehry, the venue's roof is a series of rainbow-coloured tin sheets that overlap one another, creating an origami effect. You can visit BioMuseo as part of a Princess shore excursion, which means you can soak up other Panama City highlights as well.
Sample superlative coffee
Whether you're a java obsessive or just a casual caffeine sipper, Panama is sure to fulfil your cravings with its sublime coffee. The country is home to the renowned Panama Geisha variety (globally celebrated as some of the world's finest beans), as well as plenty of others, which you can learn about on a coffee farm tour. Panama's Chiriquí region is one of the country's most significant coffee-growing areas, particularly the pretty mountain town of Boquete, which is a wonderful place to visit even if the hot beverage isn't your thing. A farm tour will give you an insight into coffee production, all the way from picking the coffee cherries to grinding the beans.
Celebrate Panamanian-style onboard
During your Panama cruise, get a feel for the incredible country while onboard at our Carnaval de Panama. Throughout each itinerary, this festival showcases local Panamanian cuisine, traditional 'Mola' arts and crafts, and salsa dancing, and also includes lectures on the history of the Panama Canal. A highlight of Carnaval de Panama is the colourful Piazza party, where guests can shimmy and shake it to reggae, calypso and merengue music.
Excited to explore Panama?