Seven adventurous holiday ideas for the over-50s
Age is no barrier to new experiences, as you'll see from our pick of high-octane holiday activities
We all deserve a relaxing holiday from time to time (who doesn't like kicking back and enjoying a sun-kissed beach?), but sometimes it's good to push your boundaries, challenge yourself and cross something off your brimming bucket list – whatever age you are.
If you're looking for an over-50s holiday that'll get the pulse racing, our round-up of adventurous getaway destinations below is a great place to start. And remember that on a Princess cruise, after a day of wild shore excursions, you'll return to a luxurious ship, where total relaxation is always an option.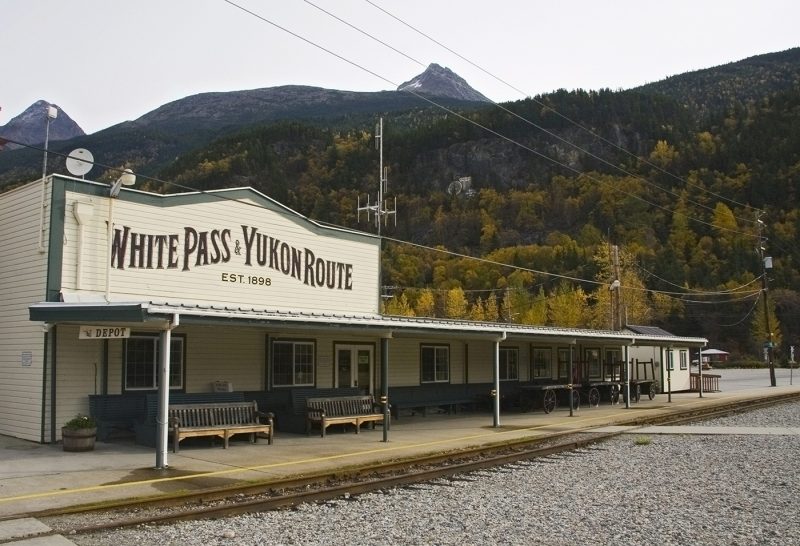 Scenic White Pass Summit in Skagway, Alaska © Stefan Wackerhagen/Robert Harding
Skagway, Alaska
The US state known as 'The Last Frontier' is a dream come true for anyone looking for a dose of adventure with their getaway. Getting outdoors and being around nature is what it's all about here, but that doesn't mean just observing it – Alaska is best when you're part of the action, whether hiking, climbing, kayaking, skiing or something else entirely. There's no shortage of choice when it comes to energetic activities.

Get your adventure fix: Hop on two wheels and embark on a scenic 15-mile bicycle journey from Alaska's White Pass summit all the way to the sea. If 15 miles sounds like a lot, worry not, as the whole thing is downhill! The path you'll be whizzing down follows in the steps of the famous Gold Rush route and your tour guide will point out the area's natural wonders along the way, which include waterfalls, glaciers and mountains.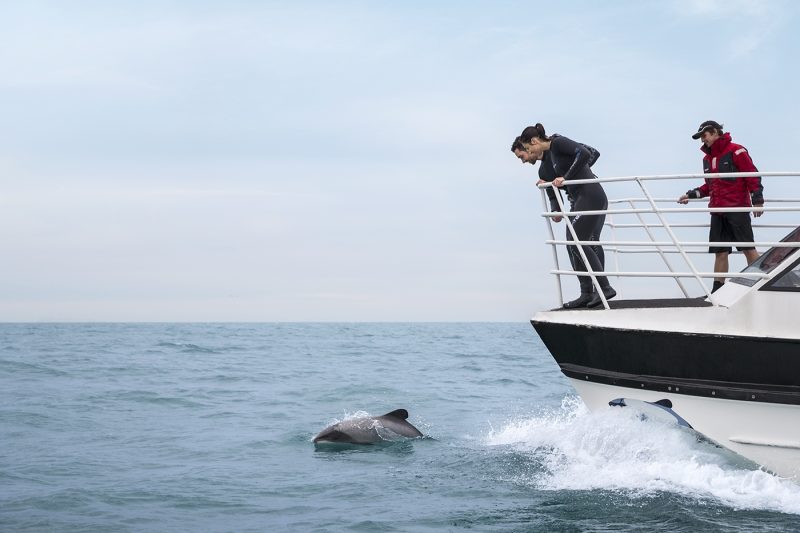 Spot breathtaking marine life off the coast of Akaroa © Graeme Murrary/Tourism New Zealand
Akaroa, New Zealand
It's no surprise that the country known as the spiritual home of bungee jumping offers countless opportunities for adventure. When it comes to exploration, New Zealand's landscape is hugely varied and there are myriad ways to admire it – water rafting, canyoning, canoeing and, of course, bungee jumping are all popular.

Get your adventure fix: Soak up that varied landscape in style and tour beautiful Akaroa Harbour on a jetboat. You'll zip past sights like the spooky Cathedral Cave, most likely spotting all kinds of wildlife along the way, such as seals, penguins and even dolphins. Hold on tight for a thrilling ride.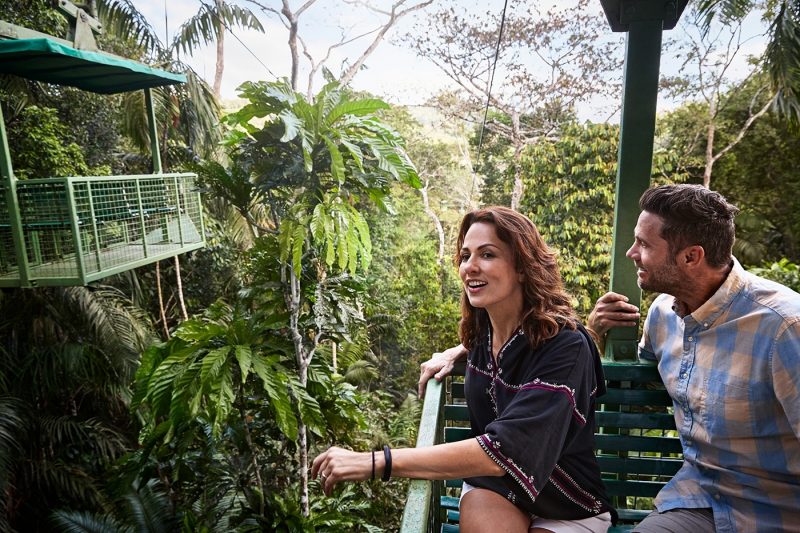 Get to the heart of Panama's rainforest on the aerial tram © Princess
Panama Canal
There's much more to this Central American country than just its iconic canal. Panama is also home to luscious rainforest, which covers around 43% of the country and is packed with amazing wildlife.

Get your adventure fix: Take in the rainforest from way up high, getting a bird's-eye view from an aerial tram. The Gamboa Rainforest Resort you'll be gliding from is in an area containing more than 100 species of mammals, over 520 species of birds and over 120 species of reptiles and amphibians, so you'll be sure to see many exotic critters on your journey upwards.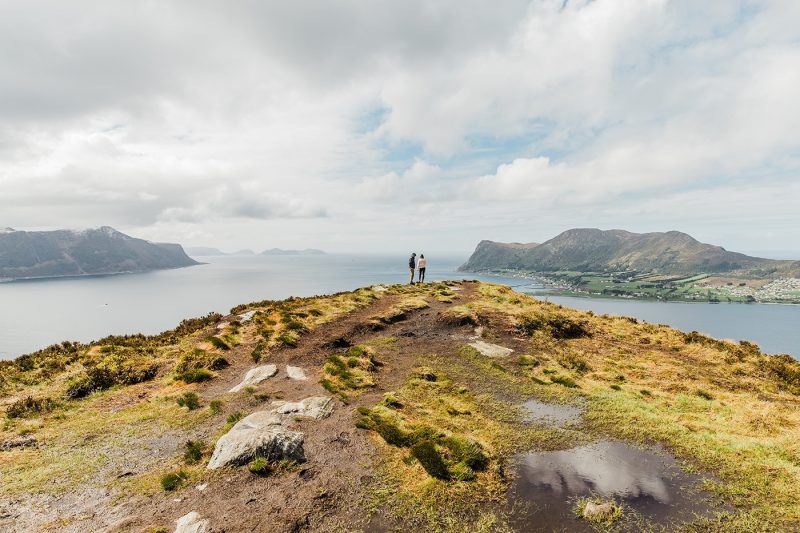 The stunning view from Sukkertoppen, Ålesund's 'Sugarlump mountain' © Millie Olsen/Unsplash
Ålesund, Norway
Norway's glorious scenery is a joy to explore, which is why its residents are so passionate about outdoor pursuits. The pretty, active port city of Ålesund is a fine place to begin your Norwegian adventuring, as you'll find many aquatic activities on offer here, including kayaking and sea safaris.

Get your adventure fix: While water-based jaunts are great fun, if you prefer to stay on dry land, we suggest scaling Sukkertoppen (Ålesund's 'Sugarlump mountain') on a guided hike instead. The summit is 314 metres above sea level, which you'll tackle over two-and-a-half hours, but when you reach the top you'll be fully rewarded with outstanding panoramic views across the city and far beyond.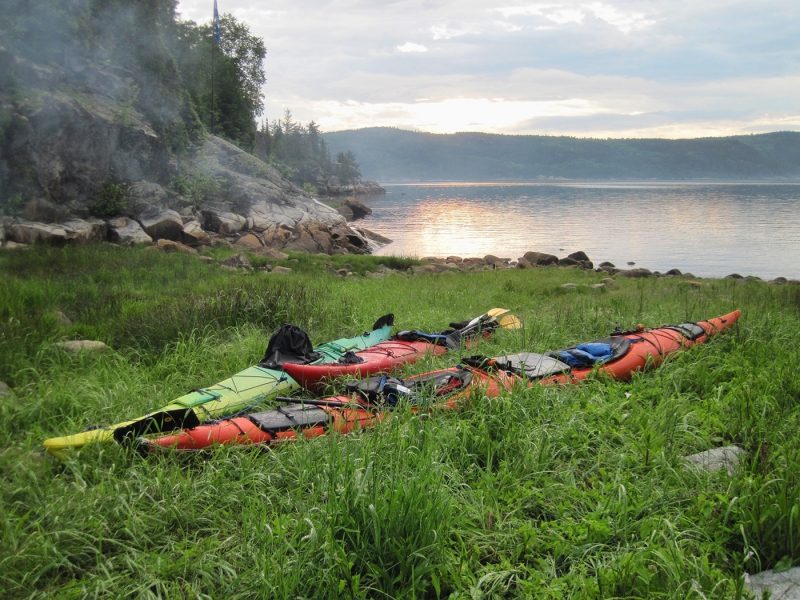 Explore Saguenay by kayak © Shutterstock
Saguenay, Canada
Canada is one of the big-hitters when it comes to breathtaking scenery and exhilarating adventures, and we recommend immersing yourself in the country's great outdoors at Saguenay in Quebec. This scenic city offers all manner of endorphin-releasing sports and activities, from hiking and cycling if you want to take it (relatively) easy to kitesurfing, wakeboarding and even off-road quad racing for something a little more adrenaline-releasing.

Get your adventure fix: Saguenay's most famous asset is its national park and there are various ways of exploring this mighty national treasure. One of the best ways to see it is by sea kayak, where a fully instructed day trip will teach you the basics before you paddle off to explore the park, sailing out to the marvellous Cape Trinity cliff face, looking out for seals, whales and peregrine falcons en route.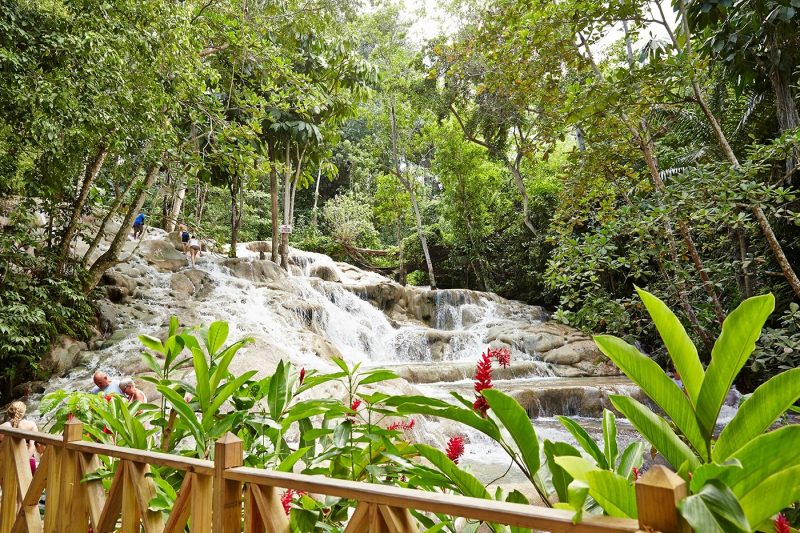 Immerse yourself in Jamaica's truly tropical surroundings © Princess
Montego Bay, Jamaica
As well as being one of Jamaica's most beautiful regions, Montego Bay also has its share of adventures. Those keen to delve into cavernous new worlds can tour its caves, while anyone looking for a pure adrenaline hit should investigate the Caribbean island's many ziplining and rafting options.

Get your adventure fix: Push the boat out – literally – with a day of jungle river tubing, where you can float and spin through tropical surroundings and feel the current and speed of a few rapids, too. There'll be exotic flora and fauna to look out for on the ride – if you're quick enough to spot it as you hurtle along the water, that is.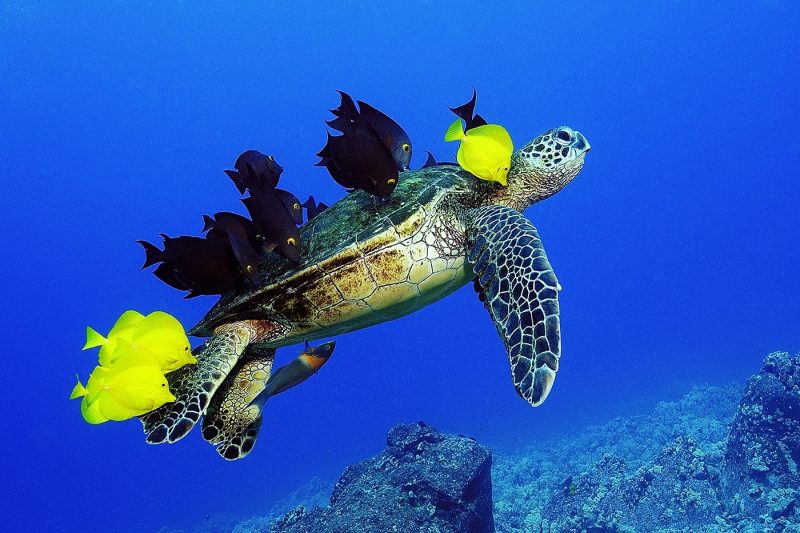 Admire Hawaii's many tropical fish from a submarine © Andre Seale/Robert Harding
Kona, Hawaii
Hula dancing and golden beaches probably spring to mind more often than white-knuckle experiences when talking about Hawaii, but this dreamy destination isn't just for relaxing. How about swimming with sharks? Okay, it's from the safety of a cage, but needless to say it's still quite a rush. Or you could trek to a volcano, go parasailing, tubing or even cliff jumping. Whatever you choose, your visit to Hawaii will be a memorable one.

Get your adventure fix: Swap your cruise ship for an Atlantis submarine for the day and prepare to submerge 100ft deep into the sea, where you'll explore acres of coral reef and gaze out at tropical fish. A marine naturalist will be on hand to answer your questions, so you'll return to shore schooled in the wonders of the ocean.
Excited to book your next adventure?