Seven incredible destinations you can cruise to from Southampton
Norwegian fjords, French vineyards and the Canadian coast – you can see it all on our itineraries sailing from the UK
Exploring the world doesn't always require air travel. There are myriad destinations you can visit on a cruise departing from the UK, from countries in Europe to as far as the USA and Africa.

While sailings around the Mediterranean and the British Isles from UK ports are incredibly popular, Princess cruises from Southampton mean you can also reach the likes of Copenhagen in Denmark, Tangier in Morocco, and Boston in New England, to name just a few.

With no need for internal flights, and an unlimited luggage allowance, sailing from Southampton is a total breeze, too. Here are seven brilliant destinations you can visit, departing direct from home soil.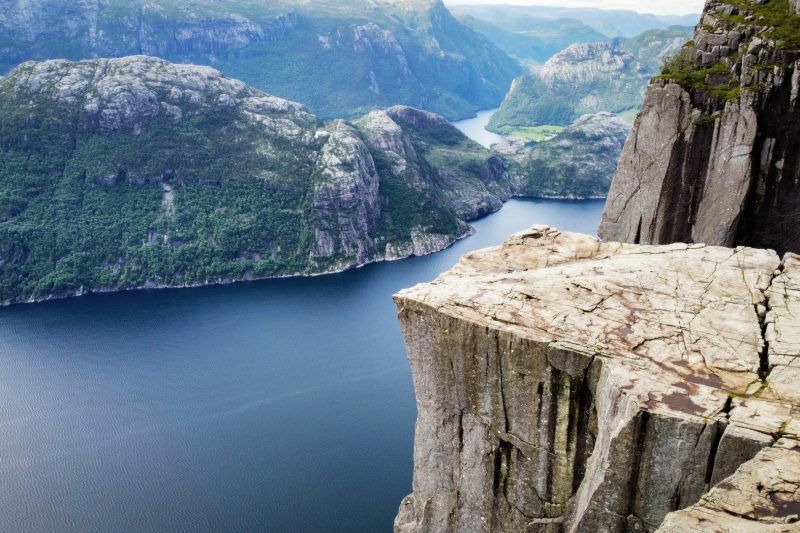 Visit the breath-taking Lysefjord in Norway from nearby Stavanger © Mario von Rotz/Unsplash
Stavanger, Norway
If Norway's mighty fjords are yet to make their way onto your bucket list, now's the time to add them. Lysefjord in south-west Norway is arguably one of the country's most beautiful fjords and it's easy to explore from nearby Stavanger, a wonderfully traditional city with wooden houses and (rather unexpectedly) excellent beaches. While Lysefjord is stunning from ground level, you can ramp up the thrill factor by seeing it from several thousand feet in the air on our Lysefjord by Helicopter shore excursion. Feet firmly back on solid ground, spend the rest of the day perusing Stavanger's colourful street art, shops and enticing coffee shops.
Morocco
Some of our Southern European sailings even cross into Africa and stop in the northern Moroccan city of Tangier. A colourful hub of creativity, home to galleries, shops selling locally made crafts, and even an art deco cinema, Tangier is thought to have inspired the work of painter Henri Matisse, guitarist Jimi Hendrix and author Jack Kerouac, who all spent time here. Just as vibrant is Tetouan, a city and UNESCO World Heritage Site famed for its crafts, folk music and stunning architecture that sits 40 miles east of Tangier. With a mix of Berber, Jewish and colonial Spanish influences, enjoy a half-day excursion weaving past the riads, palaces and city gates, and admiring local art and artisan products in the old medina.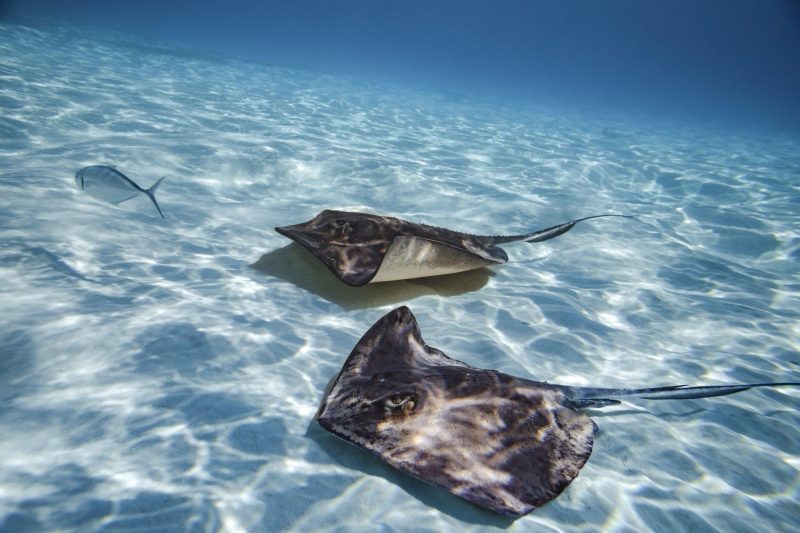 Swim with stingrays in Grand Cayman © Princess
The Caribbean
Sail straight from Southampton to sun-kissed white sandy beaches and warm turquoise sea on one of our Tropical Passage itineraries. You'll first discover some of Western Europe's gems, like Bilbao and Madeira, before embarking on a trip across the Atlantic Ocean to the Caribbean. Here, you can soak up the warmth and welcoming hospitality of many islands, including Grand Cayman, where you can relax on the stunning Seven Mile Beach, spot stingrays on a snorkelling excursion, or try your hand at paddleboarding; and Antigua, home to photo-worthy Dickenson Bay, where you can watch the tide roll in with a rum cocktail in hand. That's the life…
Bordeaux, France
In barely any time at all, you can sail from Southampton to one of the most important – and beautiful – wine regions in the world. Bordeaux is a historic city and recognised as a UNESCO World Heritage Site for its incredible architecture that spans numerous centuries. But despite the lovely buildings, we can't deny it's all about the world-class wine here, so be sure to head out into the rolling vineyards for a chateau tour and tasting, such as this Princess shore excursion to the Médoc region.
Boston, USA
Make the 3,000-mile journey to Boston in pure style by embarking on our round-trip 31-Day Canada and New England cruise from Southampton. With several days at sea beforehand, you'll have plenty of time to enjoy all that your ship offers ahead of stepping ashore in Boston to see the city's array of historic treasures and iconic sites. Boston is the perfect place to explore the fascinating story behind the founding of the United States, before settling in with a locally brewed beer at famous Fenway Park, home of the Boston Red Sox baseball team. You can even tread the hallowed ground of the pitch on a Princess guided tour.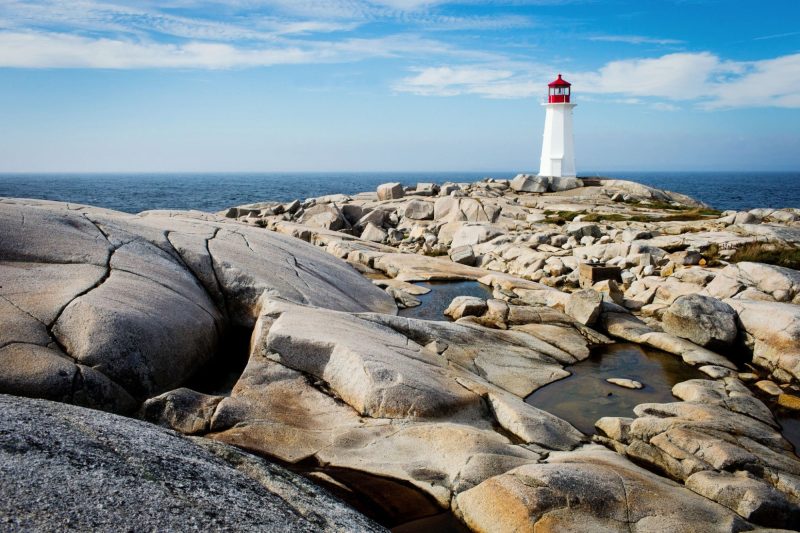 Visit Peggy's Cove Lighthouse from Halifax, Nova Scotia © Princess
Halifax, Canada
As its name suggests, our 31-Day Canada and New England itinerary includes port stops in Canada, too. One of our favourites is Halifax, the capital of Nova Scotia – the most populated of Canada's Atlantic Provinces – and a cosmopolitan city surrounded by water. Soak up the sea breeze with a long stroll along the 2.5-mile-long boardwalk, or get a further taste of the region's seafaring traditions by visiting the much-photographed Peggy's Cove Lighthouse and the Maritime Museum of the Atlantic, both of which feature on our Best of Halifax shore excursion.
Copenhagen, Denmark
Everybody's heard about Amsterdam's matrix of pretty canals, but did you know that Copenhagen has its own gorgeous and easily traversable network of waterways, too? Cruising through these calm waters is a great way to see Denmark's capital and get an introduction to its history. The city's rich heritage is on show at the UNESCO-listed Kronborg Castle and the splendid Frederiksborg Castle, both of which are accessible on a Princess shore excursion. On top of its old-world charms, there are plenty of modern-day delights to enjoy, too – Copenhagen is a hotspot for Scandi-chic vibes with minimalist cafés, cutting-edge bars and globally acclaimed restaurants in abundance.
Ready to sail from Southampton?