Five of the most beautiful beaches in Guernsey
Discover this unsung treasure chest of stunning sea, sand and shoreline
Golden sands, emerald seas, epic sunsets – the likes Crete and Corfu are known for being the stuff of beach dreams, but you don't have to fly to a Greek island to enjoy this kind of picture-perfect indulgence. It's easy to forget that the UK has spectacular beaches of its own, and some of the finest can be found on the island of Guernsey, often without the crowds of the UK mainland's coastal areas. Whatever your beach dream, you're sure to find it here.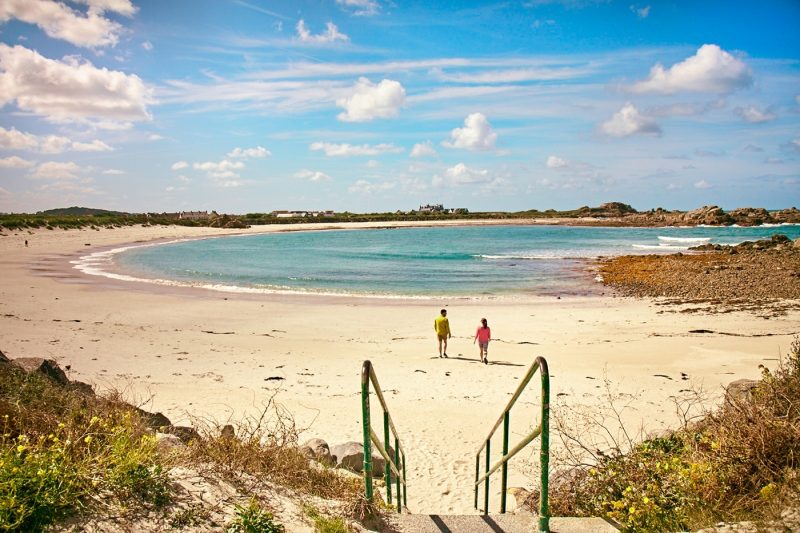 Beautiful Port Soif beach © Images courtesy of VisitGuernsey
Port Soif
For sublime sunbathing
With so many options to choose from, it's telling that Guernsey locals head to Port Soif for quality beach time. The fine, white sand on this horseshoe-shaped stretch gives it a Mediterranean feel and the dunes give it cover from the breeze, making it perfect for extended periods of soaking up sunshine. There's also a kiosk on-hand to provide ice cream and even icier drinks when you need to cool down.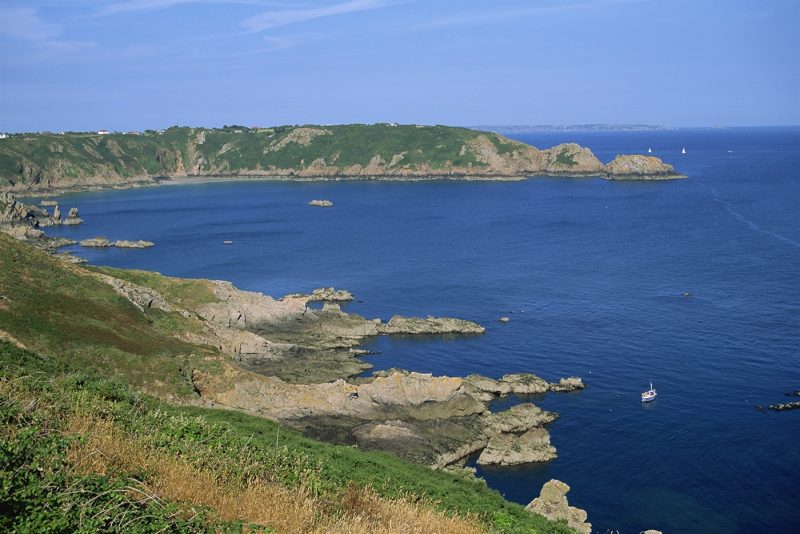 Renoir's favourite: the bay at Moulin Huet © Jeremy Edmanson/Robert Harding
Moulin Huet
For the beach that inspired Renoir
Renowned French painter Renoir fell in love with Moulin Huet while visiting Guernsey in 1883 and painted a series of pictures of the beach and surrounding area. It's not difficult to see why this secluded, magical bay and its turquoise waters captivated him, and you can even follow in the great man's footsteps on a self-guided art walk, stopping in at a charming tearoom for much-deserved refreshments.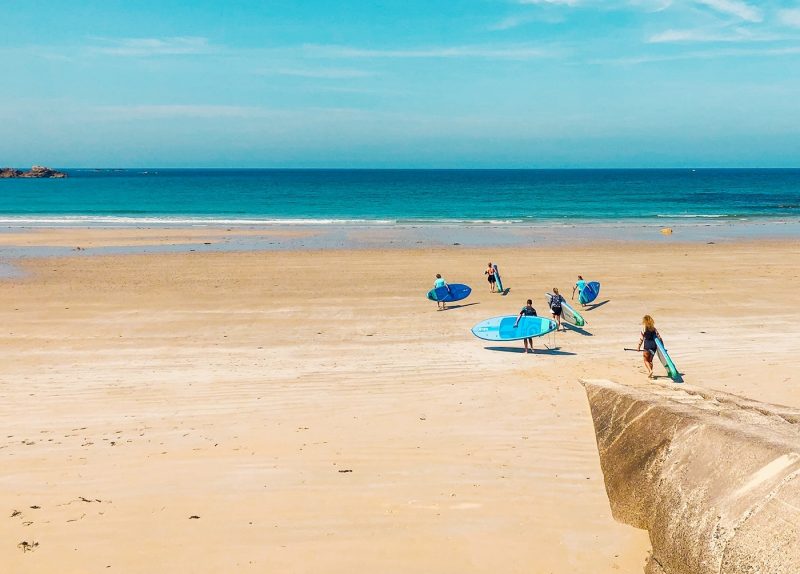 Take your pick of water sports at L'Ancresse © Images courtesy of VisitGuernsey
L'Ancresse and Pembroke Bays
For great swimming
These two bays divided by a rocky cluster are generally thought of as one huge beach. The crystal-clear water and long, arcing coastline make this a prime spot for swimming – and a scenic one, at that. It's a fantastic location to paddle around and admire, and if you want something extra there are plenty of water sports opportunities, including windsurfing, sailing and kayaking.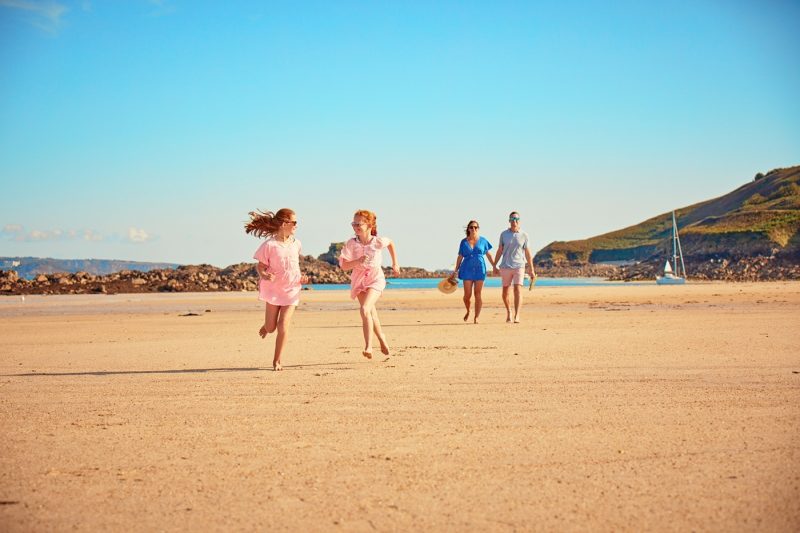 Be sure to take a stroll along Shell Beach © Images courtesy of VisitGuernsey
Shell Beach
For a Caribbean-style hideaway
Named after the millions of tiny shell pieces that make up its sand, Shell Beach is found on the small island of Herm. The beach is easily reachable from Guernsey via a ferry and you'll be thankful you made the 20-minute journey when you feel the impossibly golden sand between your toes. It's a truly stunning beach that feels delightfully exotic.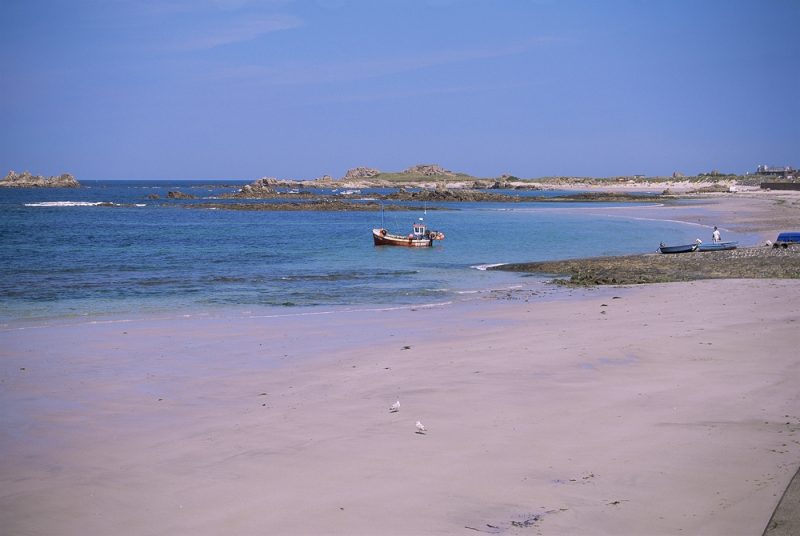 Picture-perfect Cobo Beach © Jeremy Edmanson/Robert Harding
Cobo Beach
For a good choice of food and drink
Everyone in Guernsey knows Cobo Beach and for good reason. It's another sparkling spot that feels like it belongs firmly on a Greek island, which hums with an energetic atmosphere in summer months. Best of all, when you've finished wandering across the sand and gazing out to sea, you can refuel at one of the great gastropubs, restaurants and bars just across the road.
Excited to discover Guernsey?