Five of the best places for art in Liverpool
Don't miss this northern city's sprawling modern art scene
When it comes to art in the UK, London is the obvious place to start. But a few hundred miles away lies another jewel in Britain's artistic crown: Liverpool. This thriving northern city is packed with independent exhibition spaces, globally acclaimed galleries, wildly creative artworks – even the city's buildings are a visual feast. So, it was no surprise when the city was named European Capital of Culture in 2008, and since then its arts offering has grown even stronger, as you'll see when you visit…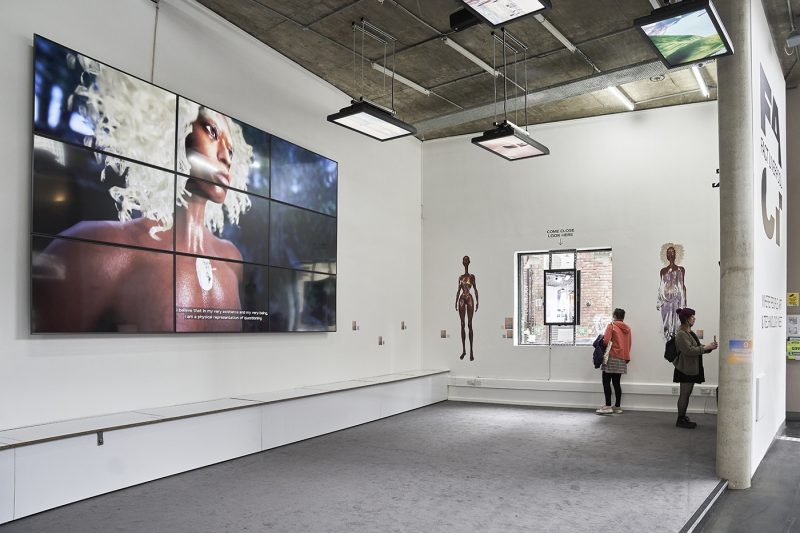 Explore the ever-changing immersive installations at FACT © Drew Forsyth/FACT
FACT
For cutting-edge art
Part picture house, part café, part arts space – there's always something going on at FACT. Alongside three cinema screens, an events space and a mysterious 'experimentation lab', there are two dedicated galleries showcasing seriously creative stuff here, which can include anything from immersive virtual reality experiences to exhibitions exploring the history of immigration in Liverpool. Afterwards, make sure you visit the charming onsite café-bar that's a perfect spot for lunch or a glass of wine.
Open Eye Gallery
For cutting-edge photography
One of the first UK galleries dedicated solely to photography when it launched in 1977, Open Eye is a small but superb venue showcasing innovative and thought-provoking photos that shine a light on various strands of contemporary culture and wider society. Exhibtions showcase anything from portraits of Liverpool locals to alternative fashion shoots, but whatever's on display will be worth seeing.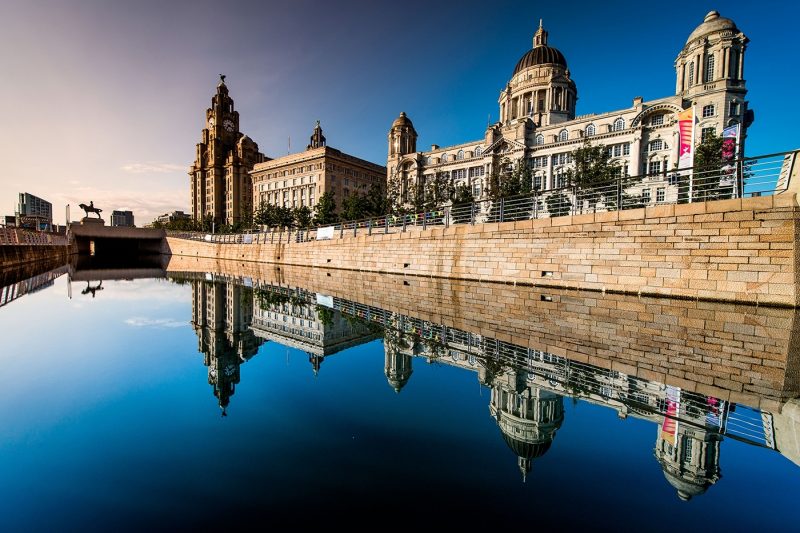 Soak up Liverpool's striking architecture on a city walking tour © VisitLiverpool
Join an architecture walking tour
For art in 3D
If you're interested in modern visual art, you're bound to love gazing at Liverpool's many architectural gems, each of them their own masterpiece. The architectural development of the city's Maritime Mercantile City helped the area to be recognised as a UNESCO World Heritage Site and you can see some of its most significant buildings on guided tours led by RIBA (the Royal Institute of British Architects). You'll see the iconic Liver Building and other structures that create Liverpool's famous skyline, such as the grand Town Hall and Frederick Gibberd's contemporary Metropolitan Cathedral.
Tate Liverpool
For headline-grabbing modern art
The mighty Tate institution arrived in Liverpool in 1988 and remains an unmissable spot for anyone with even a passing interest in modern art. Showcasing both world-famous names and exciting underground artists, it's always a fascinating gallery to wander around. Whilst there, look out for works by modern art lynchpins like Tracey Emin, Antony Gormley and Roy Lichtenstein. There's always a lot to see, so do give yourself plenty of time.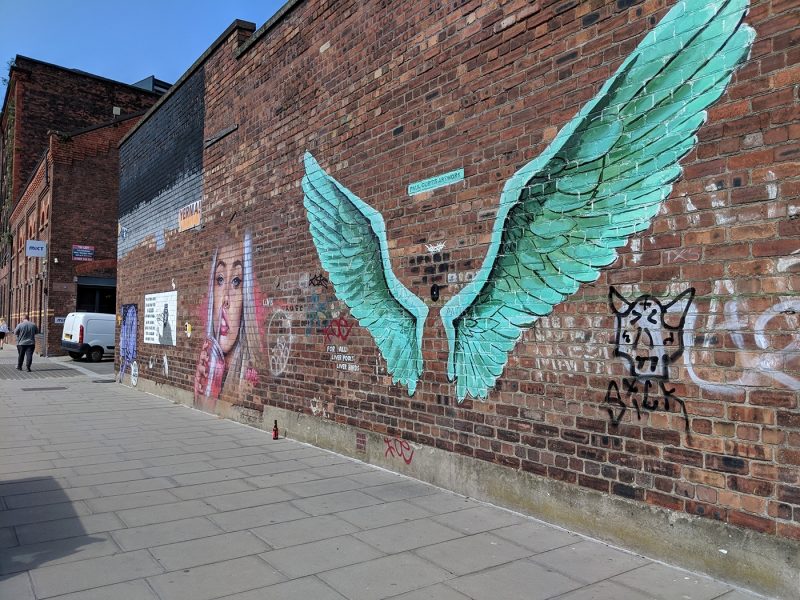 Don't miss the Liver Bird wings in the Baltic Triangle © VisitLiverpool
Baltic Triangle
For vibrant street art
Liverpool is a paradise for street art fans. Walls around the city are adorned with huge, colourful murals, but if you want to see a cluster of great pieces in one area, head straight to Liverpool's creative hub, the Baltic Triangle, found just outside the city centre. Stroll around and you'll soon find numerous eye-catching works, from the locally-famed Liver Bird wings that simply beg for a photo with you stood in the middle, to the unnamed 'Straw Girl' just metres away.
Excited to explore Liverpool?