Five cruise ports that are right in the middle of the action
Step off the ship straight into the action in these destinations – then take your time exploring, before strolling back for anchors aweigh
Whether you want to avoid a lengthy coach transfer or simply like the exercise of touring a city by foot, you'll be glad to know that – contrary to popular belief – many cruise destination treasures can be found within an easy walk of the port and your ship. You might be surprised at just how many interesting key attractions and neighbourhoods are within a stone's throw of your floating home in many port towns, so you can head ashore and explore at your leisure before strolling back in good time for departure.
1. How to explore Sydney, Australia by foot
Everything you've heard is right – the Sydney sail in and out is one of the most spectacular on the planet. Princess ships dock at Circular Quay, which is opposite the Opera House and next to the Sydney Harbour Bridge, so you really are in a prime location for exploring.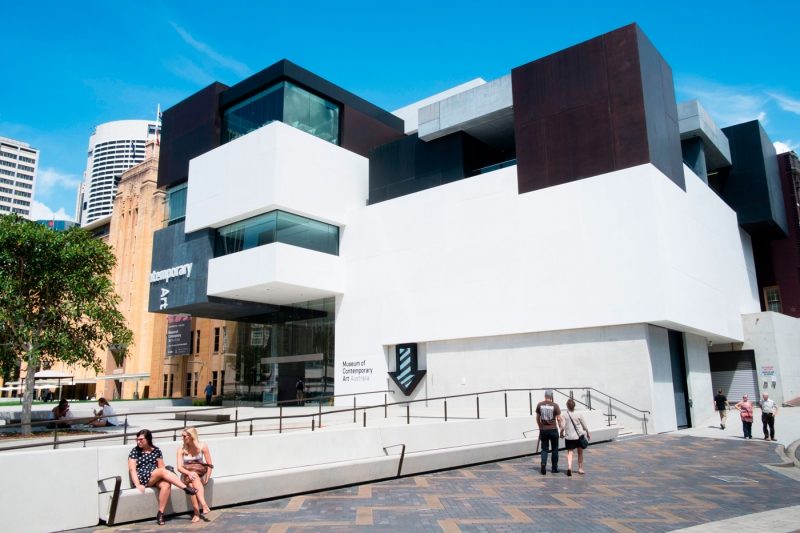 Alamy
12-minute walk from port: Museum of Contemporary Art
Shouting distance from your ship you'll find the harbourside Museum of Contemporary Art – the go-to venue for cutting-edge art on a local and international scale. Often hosting exhibitions by renowned international artists including Yoko Ono and Grayson Perry, it's a must for art lovers. Head to the rooftop café and sculpture terrace and relax with a coffee as you take in the superb views of the Harbour Bridge.
25-minute walk from port: Sydney Observatory
Home to Australia's most accessible telescope domes, this meteorological station also houses a 3D Space Theatre and the Sydney Planetarium. Thanks to More Time Ashore, you can explore the night sky with its telescope and gain a better understanding of our universe.
2. How to explore Tallin, Estonia by foot
The city is easily walkable, with cultural highlights at your fingertips. Ships dock at Old City Harbour, 500 metres from the city centre, and a kilometre from the UNESCO-listed Old Town.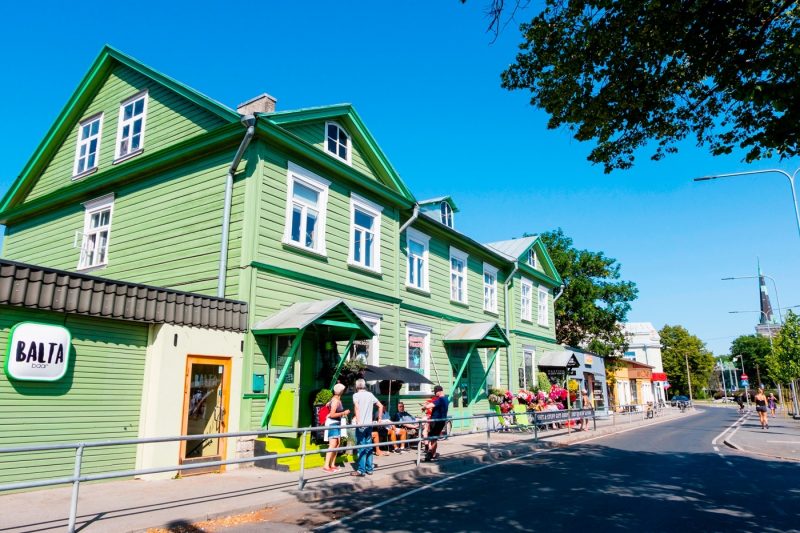 Alamy
25-minute walk from port: Kalamaja
This former industrial area and fishing harbour has been transformed into Tallinn's most creative neighbourhood. Known for its colourful houses, there are many boutiques, galleries and museums, along with the Balti Jaam train station flea market.
35-minute walk from port: Proto Invention Factory
Situated in the historic Noblessner foundry, this technology and virtual reality hub immerses you in a world of interactive exhibits and inventions. Experience great scientific discoveries brought to life by unique cutting-edge prototypes.
3. How to explore Vancouver, Canada by foot
Encircled on three sides by water, Vancouver is a vibrant place for a pre or post-cruise stay. Ships dock downtown at the Canada Place cruise terminal, and there's plenty to see and do within striking distance.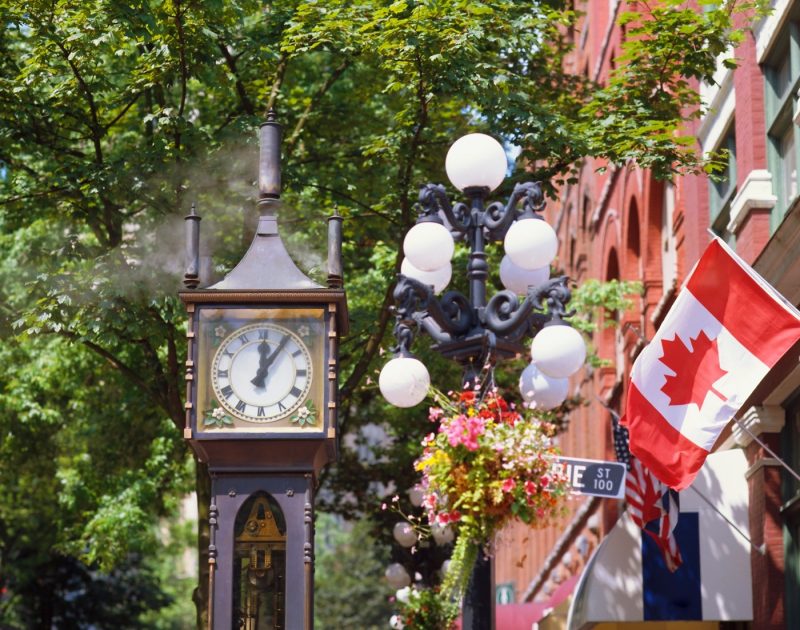 Robert Harding
10-minute walk from port: Gastown
Three blocks east of the cruise port, this neighbourhood has an undeniable buzz. You'll find galleries, independent boutiques and its steam-powered clock.
30-minute walk from port: Stanley Park
Vancouver's largest park is an urban oasis. If you have more than half an hour, take the Seawall path there for incredible views. In the park there's plenty of wildlife, historical landmarks and even beaches.

4. How to explore Helsinki, Finland by foot
The capital of Finland has something to suit all tastes. The city features over 300 islands in the archipelago, interesting architecture and an innovative food scene.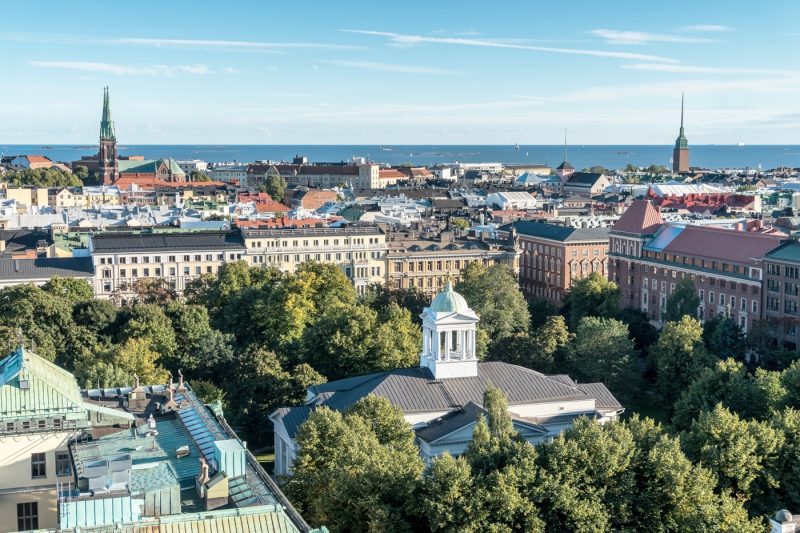 Getty Images
20-minute walk from port: Sky Room at the Clarion Hotel
For a bird's-eye view of the city in stylish surroundings, head to the Sky Room at the Clarion Hotel. Open to non-hotel guests, sit back with a cocktail and enjoy the spectacular vista.
30-minute walk from port: Hietalahti Market Hall
Loved by the locals, this market has small kitchens offering global cuisine. Bargain hunters will love the flea market held in the summer – with no bag restrictions onboard, you can buy as much as you want.
5. How to explore Montevideo, Uruguay by foot
Sitting on the Río de la Plata river, a waterfront setting plus art deco buildings and Spanish influences make this capital city memorable and unique. Easy to navigate, this well-kept secret also has a rich cultural scene.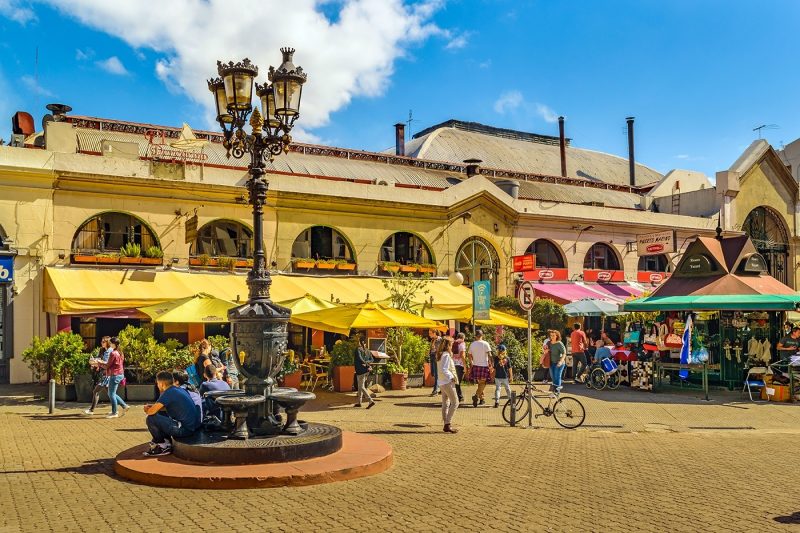 Alamy
20-minute walk from port: Mercado del Puerto
For a true taste of Montevideo, follow your nose to the Mercado del Puerto. A gathering point for locals, here you'll find some of the best traditional Uruguayan dishes – think barbecued Uruguayan beef and local wines.
20-minute walk from port: Museo del Carnaval
Montevideo's carnival isn't as well known as Rio's, however it lasts longer, from January until March. This vibrant museum displays the carnival spirit of the city, with masks, costumes and photographs.
Where will you travel to next?