Five cities that are great for exploring on your own
Easy to navigate, safe and full of fascinating sights, these are the places to get some alone time
Spending time with family and loved ones is one of the best things about going away on holiday. But sometimes, whether it's because you can't agree on an activity or you just want to get lost in a new city (and your own thoughts), there are times when immersing yourself in a new culture alone has a certain appeal. The next time you're tempted to explore solo, these are the best places to do just that...
1. Lisbon, Portugal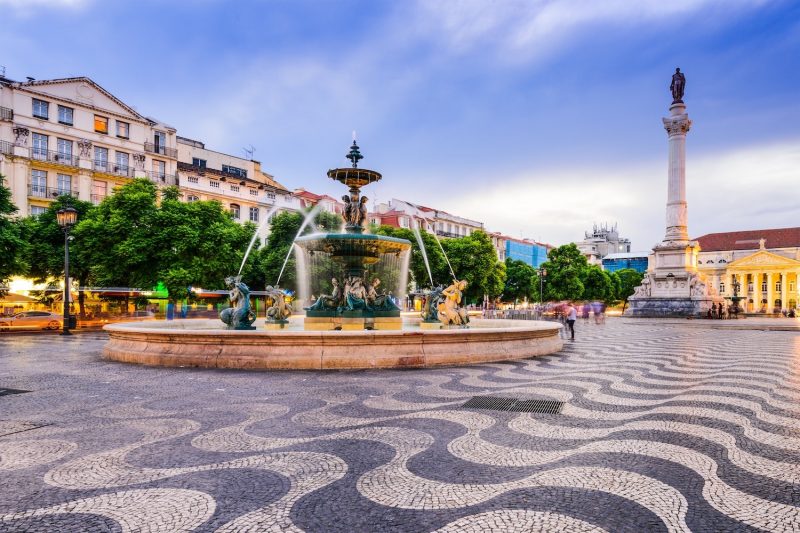 Shutterstock
Historic and charming, Portugal's sunny capital is a great solo city. Grab a coffee and a pastel de nata (custard tart) in the delightful Alfama district and meander around, perusing local craft shops as you go. Climb up to the Sao Jorge castle before jumping on either the scenic tram or one of the funiculars for a rumbling ride. Lisbon has an exemplary food scene but if you don't fancy a fine dining experience alone, head to Time Out's Market. The best restaurants and chefs have informal stalls here and you can eat your way around the city at communal, cafeteria tables. Visit the National Tile Museum for a beautiful look at azulejo, the traditional tilework of Portugal, before settling into a tascas (small bar) for a glass of wine and a soulful Fado music performance for which the city is famed.
2. Singapore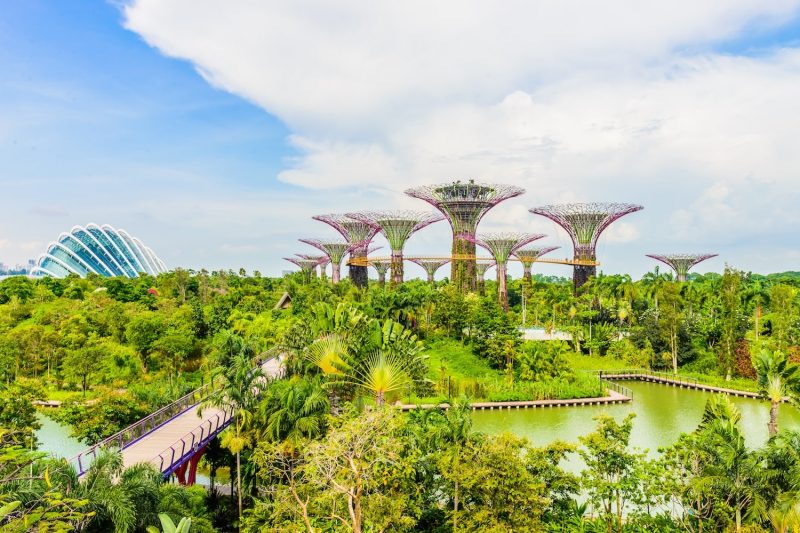 Shutterstock
You will marvel at how this tiny island state manages to succinctly pack in so many cultures, activities and gastronomic delights in such a small place. The commercial centre of Southeast Asia, it is a modern metropolis of high rise buildings and luxury hotels, effortlessly mingling alongside Chinese shop-houses and temples. Head up the iconic Marina Bay Sands for sweeping views across the city, before wandering through the incredible Gardens by the Bay (pictured) with its giant metal trees. Head to the achingly hip Tiong Bahru with its independent cafés and bookshops, and enjoy a local feast at the street food hawker centre. With four official languages, there are a combination of cultures calling Singapore their home and from the colourful Little India to vibrant Chinatown, there is so much to see (and eat!). When in need of air conditioning, head in to one of the cities cool bars for a lychee martini or Singapore sling.
Discover the exotic allure of the Far East
3. Melbourne, Australia
Princess
With a population of 4.25 million people, Melbourne is by no means a small city. However, it is easy to navigate with its New York style grid system. A delight for food and culture lovers alike, Melbourne has a universal laid-back appeal. Seen as a somewhat cool city, it has trendy shops and a cutting edge food scene. It is also sport obsessed with everything from 'footy' to tennis and Formula One being an integral part of life. You could easily lose a day wandering the 94-acre Royal Botanical Gardens, with its world renowned landscaping and beautiful array of flora and fauna. Go to the Queen Victoria Market first and purchase a picnic feast from the 600-plus traders there to enjoy on the grass next to the black swan dappled ponds.
4. Reykjavik, Iceland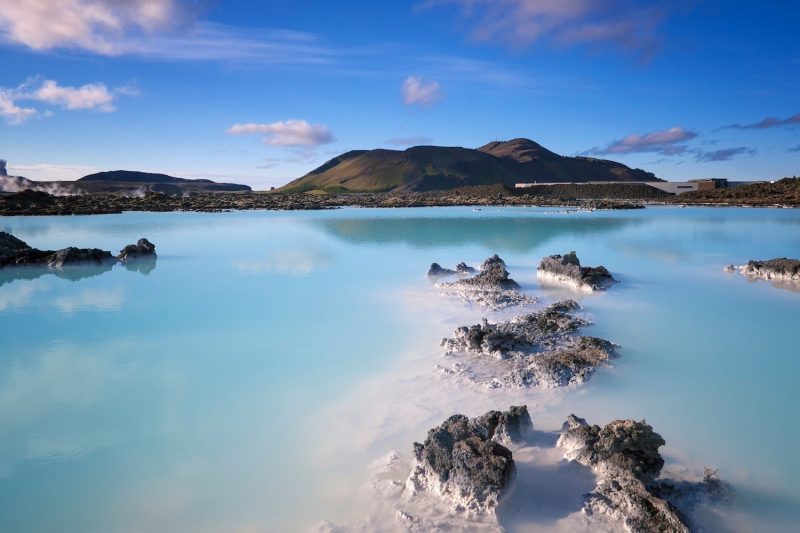 iStock
Ranked number one on the Global Peace Index, Reykjavik is as safe as it gets. Putting aside the Northern Lights, this beautiful and eccentric city is worth a visit in its own right. The Icelandic capital bustles with a raft of museums, a vibrant 24-hour nightlife and modern food scene, all set against the backdrop of a spectacular landscape. Famed for its art, creative street graffiti abounds, and the Reykjavík Art Museum and National Gallery are exemplary. Going swimming is part of the societal fabric in Iceland, with over 170 pools across the country and 18 in Reykjavik alone, most heated with geothermal energy. Head for a dip at either a neighbourhood pool, or dive into the famous Blue Lagoon (pictured). Now that you've bathed with the locals, you should try eating like one with a taste of Iceland's famous delicacy fermented shark, all swilled down with a shot of Brennivín, a clear schnapps known as the 'black death'. Yum.
5. Grand Cayman, Cayman Islands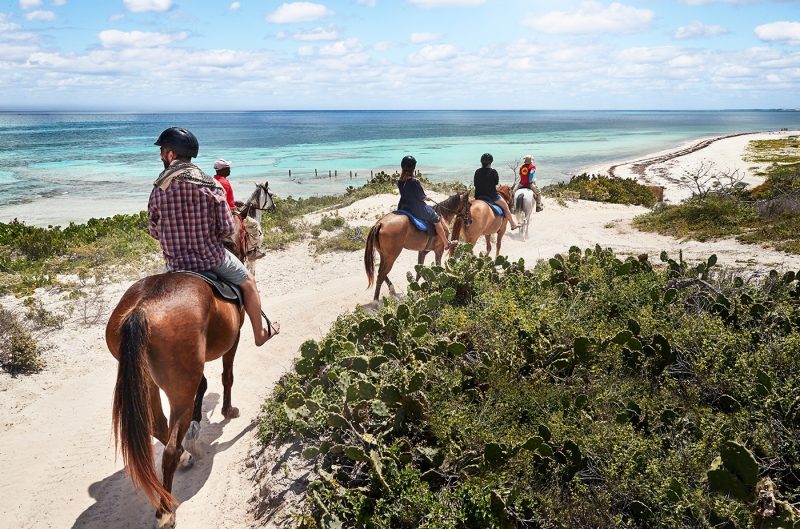 Princess
Known as the culinary capital of the Caribbean, enjoy some solitude on the exquisite Grand Cayman with its crystal waters, endless beaches and friendly locals. Easy to get around by taxi or bus, there are plenty of things to do for those in need of an activity, or just head to the sublime seven-mile beach and while away the day relaxing in paradise. Snorkelling or diving is a must to see the turtles and coral gardens, or dive into the depths on an Atlantis Submarine to get up close and personal with the marine life without getting wet. You can also join excursions to the stunning Stingray City where you can swim with or touch the huge stingrays. Whether you fancy trying your hand at beach horseback riding, paddle boarding, kite surfing or unwinding at a spa, there is an activity here with happiness guaranteed.