A visitor's guide to Caribbean rum and the best places to drink it
Here are a handful of islands where you can find exemplary rum and learn more about the spirit's history
While there's certainly a case for arguing that Brazil produced the first rums, partly due to the country's production of cachaça (a similar spirit to rum, made with fresh sugar cane) in the 1500s, the beginnings of traditional commercial rum as we now know it are generally agreed to be rooted in the Caribbean.

Today, rum is the celebrated national spirit of the Caribbean, but it is important to note that its history is rather unsavoury. The farming of sugar cane (the base ingredient of rum) began in the mid 17th century and relied on the labour of enslaved Africans. Life was very difficult for plantation workers – it was a brutal job – but it was them who first realised that a by-product of sugar cane could be fermented to make alcohol.

Whether your rum is gold, white or spiced (and everything else in between), it all starts with either sugar cane juice or sugar cane molasses. Sugar cane juice is the base of rhum agricole, usually produced on French-speaking Caribbean islands like Haiti and Martinique. Rum made with the juice of sugar cane is said to retain more of the original flavour and is seen as a more premium spirit.

Sugar cane juice that is being turned into molasses, a viscous, syrup-like substance, goes through a multi-stage boiling process to extract any water and form a concentrate. This concentrate becomes the base of rhum traditional, the most common type of rum. To produce rum from either sugar cane juice or molasses, both are mixed with water and yeast, allowing a fermentation process to begin.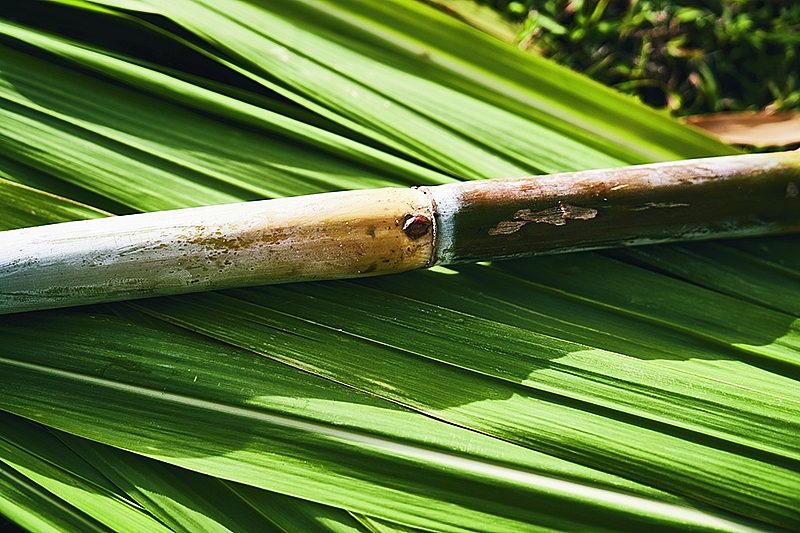 Rum's humble beginnings: raw sugar cane at Mount Gay Distillery in Barbados © Mount Gay Distillery
Unlike many other spirits, there's no strict method to making rum and its production is down to the traditional or preferred style of each distillery. And because of the vastness of the Caribbean, many methods are used to make rum, each creating a different product. For example, in Puerto Rico, rum is generally light and oaky due to being made on column stills. Rums from Barbados are sweeter and fruitier, as the island often uses a combination of column and pot stills.
When it finally comes to ageing the spirit, this is done in oak barrels under the Caribbean sun, often for a minimum of a year. The length of the ageing process can determine the colour and flavour of the spirit, as the alcohol reacts with the wood.
Lots of rum in the Caribbean is made from imported molasses these days, but some distilleries are still passionate about making the spirit with their own homegrown sugar cane. A new regulation called Bonsucro is also being adopted by distilleries to ensure that their sugar cane sources are sustainable and ethical, and that they're looking after their workers.
Ready for a taste? Visiting the islands below will provide plenty of opportunities to sample Caribbean rum and learn more about unique distilling processes. Happy sipping!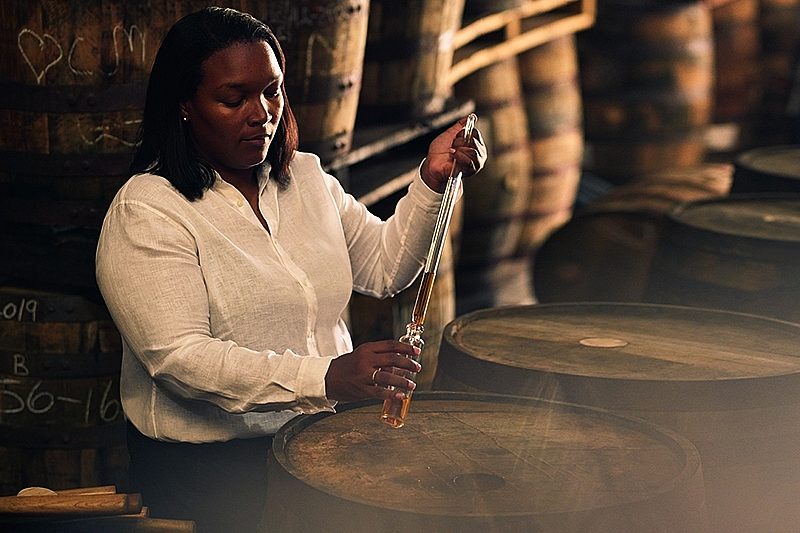 Expert at work: Trudiann Branker, Master Blender at Mount Gay Distillery © Mount Gay Distillery
Barbados
You'll never have to look too far for good rum on this dreamy island, the location for one of the earliest (quite possibly the earliest) documented mentions of the drink in 1651. The best way to soak up Barbados' rum culture is to go direct and visit its various distilleries, and at the top of your list should be the Mount Gay Distillery. Thought to be the oldest continually working distillery in the world, Mount Gay offers tours, tastings, culinary pairings and cocktail workshops, and you can visit on a Princess shore excursion. Other distilleries include St Nicholas Abbey, Foursquare and West Indies Rum. You'll need to sample the spirit straight-up to appreciate its depth and flavour, but then move onto what's considered to be Barbados' signature cocktail, the rum punch. You'll find a high-end smoked version of the concoction at Red Door Lounge in the island's capital, Bridgetown.
Puerto Rico
The fact that rum is Puerto Rico's main export (it's also where more than 70 per cent of rum sold in the United States comes from) should tell you a little of just how important the drink is to this island. Puerto Rican rums are generally a little lighter than most other Caribbean rums in both colour and taste. Industry giant Bacardi is based on the island – the company's HQ, nicknamed the 'Cathedral of Rum', is recognised as the world's largest rum distillery – but don't forget to investigate other revered brands. These include Ron del Barrilito, Puerto Rico's oldest rum brand and producer of the celebrated 3 Star blend, which is aged in sherry oak casks and gives a subtle smokiness.

As for a local cocktail, Puerto Rico invented the piña colada. But where's best to sample this velvety concoction of rum, coconut cream, pineapple and ice in its home country? There's some dispute over its origins, with two hotels – the Caribe Hilton and Barrachina – both claiming ownership. Clearly, the only sensible thing to do is to remain impartial and sample the drink at both…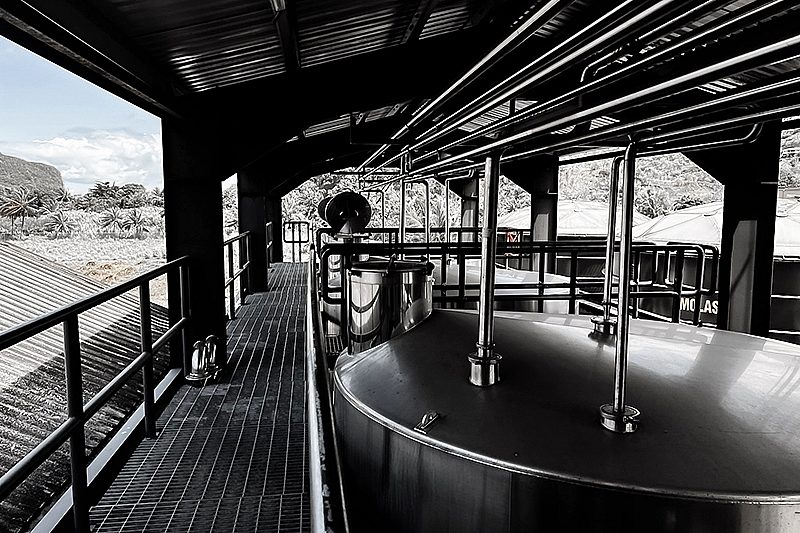 Where the magic happens: the rum stills at St. Lucia Distillers © St. Lucia Distillers
St. Lucia
Though its production is on a smaller scale compared to other rum-heavy Caribbean islands, St. Lucia, in the eastern Caribbean, is a fine place to increase your rum knowledge and sample some excellent varieties in the process. There's only one distillery here, St. Lucia Distillers (formed when the island's two remaining distilleries merged in 1972), through which a wide range of rums are produced by different companies. The most well-known is Chairman's Reserve, a relatively 'new' rum (launched in 1999) but one which has won many awards and hearts. Learn more about Chairman's Reserve and the island's other rums on a visit to St. Lucia Distilleries as part of a Princess shore excursion.

For something a little fruity, the St. Lucia rum punch is drink to order here. It's generally made with orange, pineapple and lime juice, cinnamon, nutmeg, Angostura bitters, sugar syrup and rum, of course. You'll find countless spots at which to savour variations of this zingy mix, but a few favourites include the cheekily named Naked Fisherman and beach bar Marjorie's.
Excited to explore the Caribbean?