Five must-visit destinations that are still under the radar
We asked Elle UK's travel editor Susan Ward-Davies for her five up-and-coming hitlist destinations
An empty calendar and a world full of incredible places: planning your next getaway is one of the most exciting ways to spend an afternoon as far as we're concerned. With so many amazing areas to explore around the globe, we've enlisted the help of travel expert Susan Ward-Davies to get her predictions for the latest must-see destinations that are simply crying out for you to visit, as they're still somewhat under the radar. Here are her top five...
1. Belize City, Belize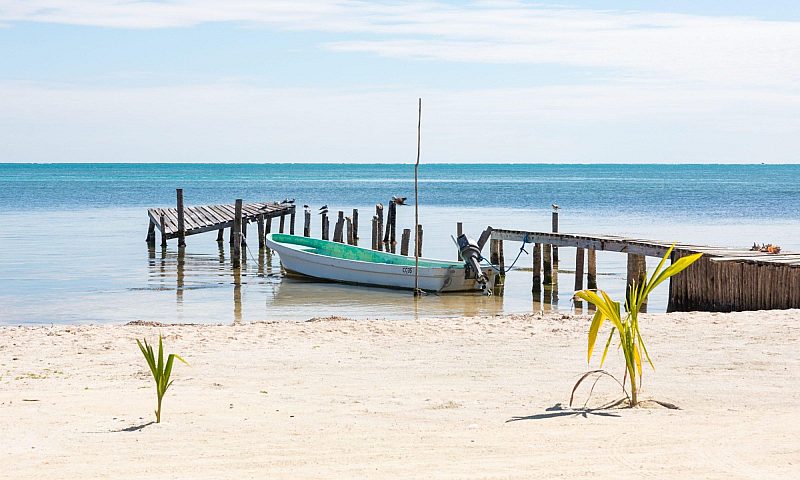 Michiel Ton/Unsplash
Why now? Fashionable Mexican hideaways Tulum and Holbox are quite mainstream now, so the smart money is on lesser known Belize. Bordered by 386km of pristine Caribbean coastline, Belize was formerly the domain of backpackers, apart from a few stylish outposts like Francis Ford Coppola's Blancaneaux Lodge and Turtle Inn, but now the country is upping the luxury ante. Recent openings include Ka'ana Resort & Spa and rustic boutique It'zana in coastal Placencia. The Four Seasons is building Caye Chapel resort, its first private island in the Americas, to open in 2021, and once Leonardo DiCaprio's long-awaited eco resort, Blackadore Caye, opens (planned for 2020), it will be well and truly on the A-list map.
Must-dos Belize is home to ancient Mayan ruins, more than 4,400 square km of rainforest and the second largest coral reef in the world. You can also explore the Mayan ruins at Altun Ha, canoe through the Hol Chan Marine Reserve and swim with whale sharks. If you love adventure, this is the place.
2. Cape Town, South Africa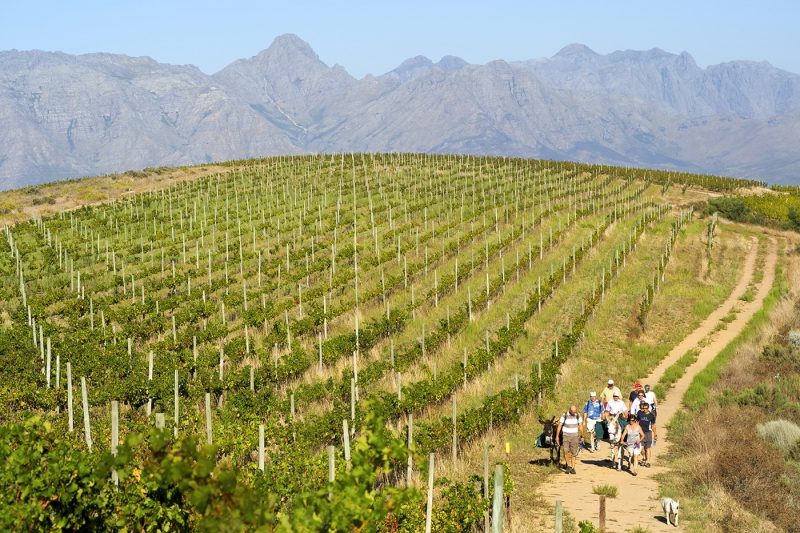 Eric Nathan/Robert Harding
Why now? Home to a booming art and food scene, Cape Town has many draws. The Central Business District is the cool new area, where you'll find recently opened boutique hotels Labotessa and Gorgeous George, and What If The World gallery, adding an arty edge.
Must-dos To see just how good Cape Town food is, book a table at Fyn for Peter Tempelhoff's take on Japanese fine dining. An hour's drive east you'll find Babylonstoren, an original Cape Dutch farm. Borrow bikes for tours of the beautiful gardens and try their organic restaurants, Babel and Greenhouse. Or visit Stellenbosch (above), one of South Africa's oldest settlements and sample some of the best wines in the world on a Princess excursion.
3. Akureyri, Iceland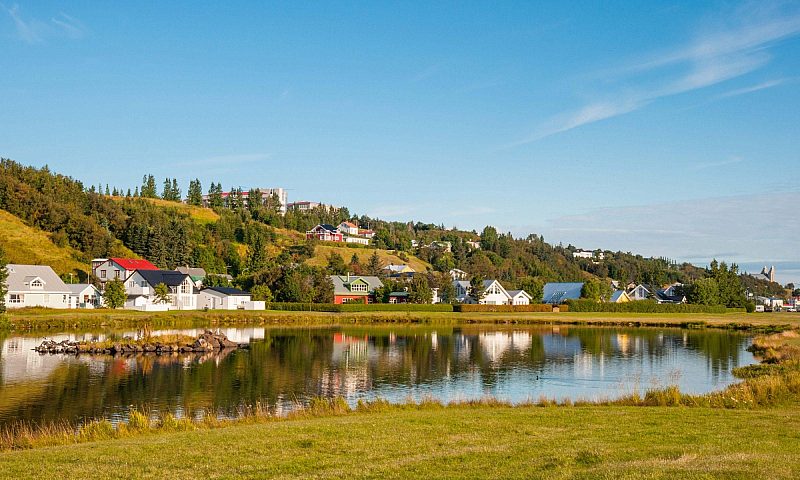 Dreamstime
Why now? The land of fire and ice is home to spectacular glaciers, geysers and thundering waterfalls. Most people drive round Iceland's well-trodden Golden Circle, but if you want to try the road less travelled, the Arctic Coast Way is a good bet. Joining a number of scenic routes in the north – all the way from Hvammstangi in the west to Bakkafjörður in the east – it's completely coastal, so you can explore previously inaccessible parts of Iceland. At 900kms in its entirety, it's way too long to tackle during a port day, but as the road passes through Akureyri, hire a car and drive as far as time allows. Routes change during summer and winter, so you know you're seeing the best of the season.

Must-dos Fancy bathing in ale? Stop off at the new The Beer Spa, 30 minutes north of Akureyri in Árskógssandur. You'll need to set aside an hour for steeping yourself in a tub filled with beer, hops and yeast (reputed to be very cleansing). One hour northeast of Akureyi, you can try the more traditional geothermal sea water baths to wallow in warm, mineral-rich water, while looking out over the mountains.
4. Ocho Rios, Jamaica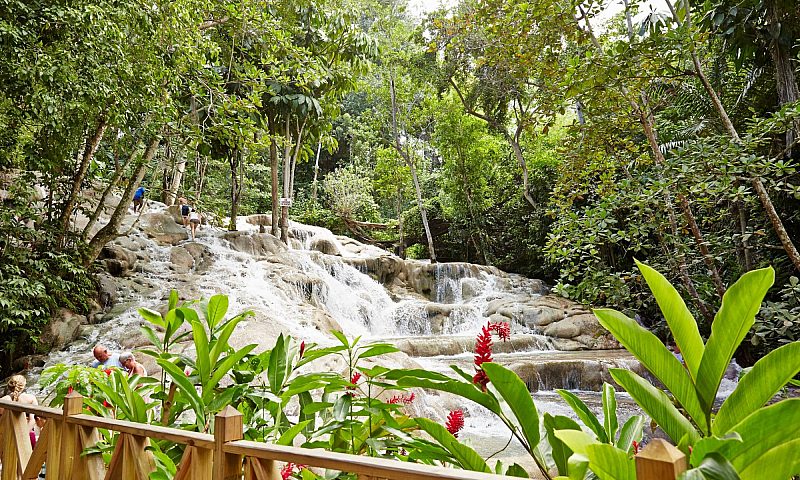 Princess
Why now? All eyes are on this Caribbean island thanks to the new Bond Movie, No Time to Die (much of it shot in Jamaica), especially as it's Daniel Craig's last and Phoebe Waller-Bridge's first.
Must-dos Bond fans will know that Ian Fleming penned all his Bond stories at his lovely beachside house GoldenEye – and it's easily accessible from port by car. A luxury resort has sprung up around it, so you can book in for lunch and snoop around the gorgeous villas. Just an eight-minute drive east from GoldenEye is Firefly, Noël Coward's beautiful Jamaican home, in a spectacularly peaceful location, with the dining room table still laid as it was when Queen Elizabeth The Queen Mother popped in for lunch in 1965. If you're after a more scenic experience, try swimming with dolphins at Dolphin Cove, or visit Dunn's River Falls (above) – both available as Princess excursions.
5. Aqaba, Jordan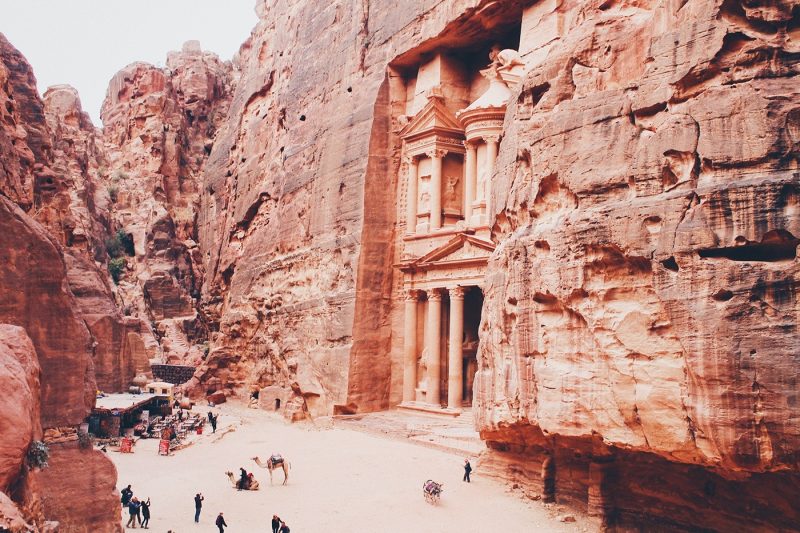 Alex Vasey/Unsplash
Why now? The only coastal city in Jordan, Aqaba has so much going for it: luxury hotels, miles of sandy beaches, thriving souks… but soon it will be all about the brand-new Ayla Oasis. A 17-square mile luxury resort with a world-class marina, it's built around a series of man-made lagoons.
Must-dos Two of Jordan's five UNESCO World Heritage Sites are within striking distance of Aqaba: the ancient town of Petra, which has been named one of the Seven New Wonders of the World and can be experienced on a Princess day trip; and the spectacular Wadi Rum Protected Area (above), whose epic landscape has been a backdrop in films such as Lawrence Of Arabia and The Martian. Roam around the red dunes by 4x4 on a Princess excursion, too. Close to port, there's a new underwater military museum, where divers will love swimming among all the decommissioned tanks and helicopters.
Feeling inspired? Plan your next getaway now
More destinations that are sure to surprise you