'What I loved about Bergen'
A first-time visitor shares her impression of this picturesque port town
There's something special about experiencing a city for the first time – everything feels exciting and you notice details seasoned travellers have started to overlook. To get a fresh perspective of Bergen, Norway, we spoke with Kate Dowse to hear her first impressions of this stunning port town.
'I loved that Bergen was so compact'
Most of the highlights were a stone's throw from the harbour area which means you can pack a lot into a few hours. Even though we docked in one of the further terminals, it was still only a short walk into the main town, which took us through an area of beautiful wood-fronted, weather-boarded houses. If you love taking photographs, it's a fantastic city, full of amazing scenes that showcase Bergen's character, personality and history.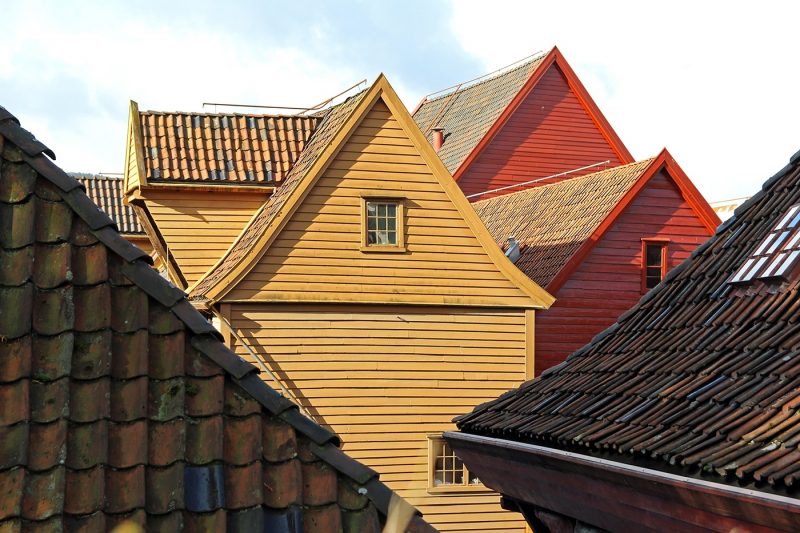 Kate Dowse
Kate was inspired to photograph Bergen at every turn
From the beautiful, tightly packed, but iconic, brightly-coloured buildings of the Bryggen area, to the pretty, quieter residential cobbled streets, there are lots of great views, quirky knitted 'tree-cosys' and bustling market scenes. My camera was out and clicking from the moment I stepped off the ship until I returned at the end of the day.
'I was surprised by how characterful and relaxed it was'
It seemed that every corner we turned and every hill we climbed gave us another pretty street or stunning view. We could happily have wandered around all day, just 'being in' Bergen.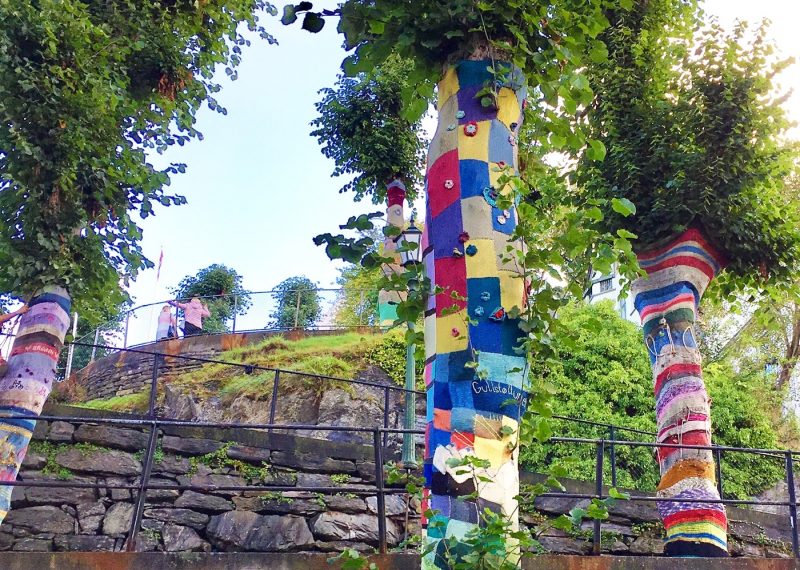 Kate Dowse
Kate loved the colourful tree cosies of Bergen
'The famous fish market was a real highlight'
As a family of foodies, there is nothing more fun to us than seeking out local produce and letting our senses loose on new aromas and flavours. Bergen fish market is a treasure trove of stalls selling not only fresh and cured fish, but also an amazing selection of Nordic salamis, cheeses, preserves, fruit and street food. Many of the stall owners offered the opportunity to taste their produce and being unconstrained by baggage limits – one of the great advantages of travelling by sea – we were more than tempted by what we saw. Back in the UK, we were still enjoying the spoils several months later: a stash of incredible melt-in-the-mouth Norwegian Smoked Salmon, sweet brown cheese and rich, dark, meaty reindeer salami.
Bear in mind that if you dock early, the fish market might not be fully open. Either way, schedule it for a middle of the day to get the best atmosphere and enjoy a tasty lunch in amongst the action from one of the hot food stalls.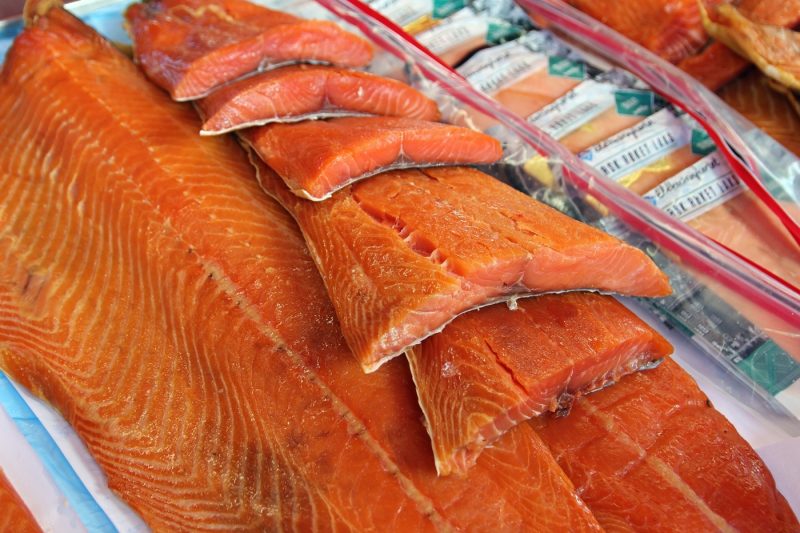 Kate Dowse
Kate enjoyed her melt-in-the-mouth salmon from the Fish Market
Be sure to enjoy every second
You can't visit Bergen without having a walk around the characterful UNESCO world heritage site of Bryggen, although we enjoyed sauntering through the back streets around the city just as much.
There are plenty of amazing views of the city to be had: take the Funicular to the top of the hill – but be warned it's incredibly busy and there were long queues when we visited. If, like us, you want a less touristy, more active adventure I'd recommend getting 'lost' among the back streets and climbing the town's many hills and steps. We found ourselves in a café with a great view, grabbed a coffee and spent an hour pretending we were locals, soaking up the atmosphere and watching the world go by. Mostly, we poured over how lucky we were to be there!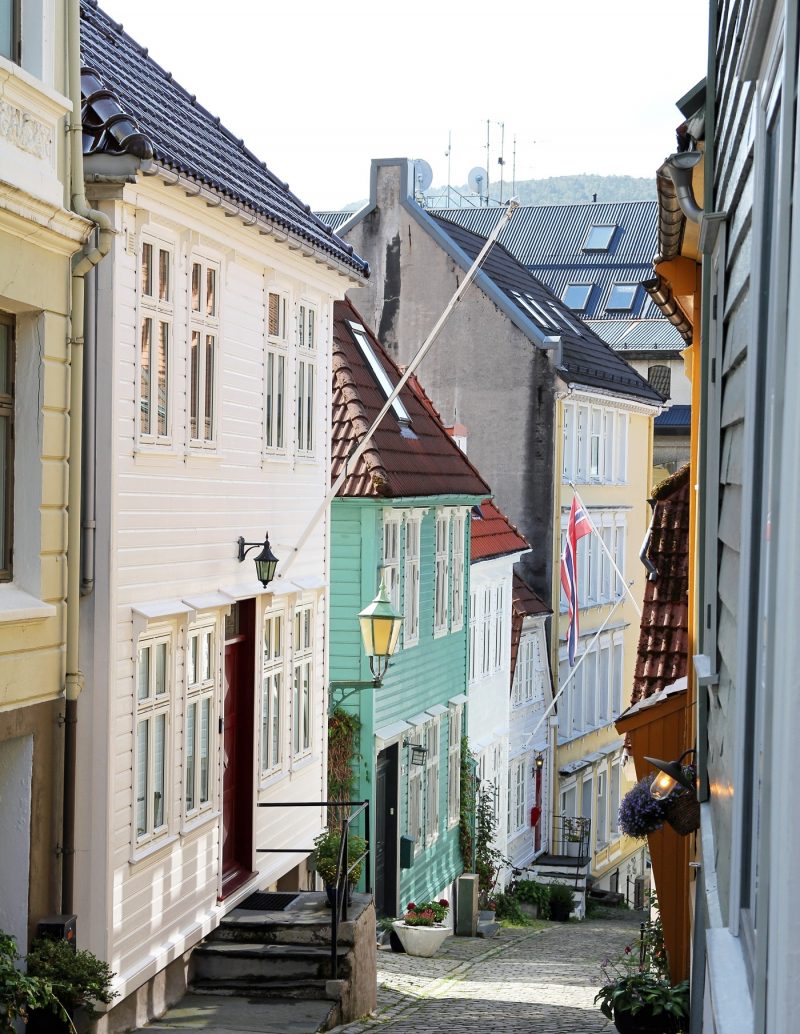 Kate Dowse
Kate enjoyed wandering the pretty streets of Bergen
'I'd recommend planning your day ahead of time'
Use your sea days to plan your visit to get the best out of your hours onshore and eke the most out every minute of this wonderful place. Bergen is apparently known for the unpredictability of its weather but we really lucked-out with the sunshine – although we had planned options for a rainy day. But there are lots of museums and alternatives to roaming the streets if the weather is bad when you're there.