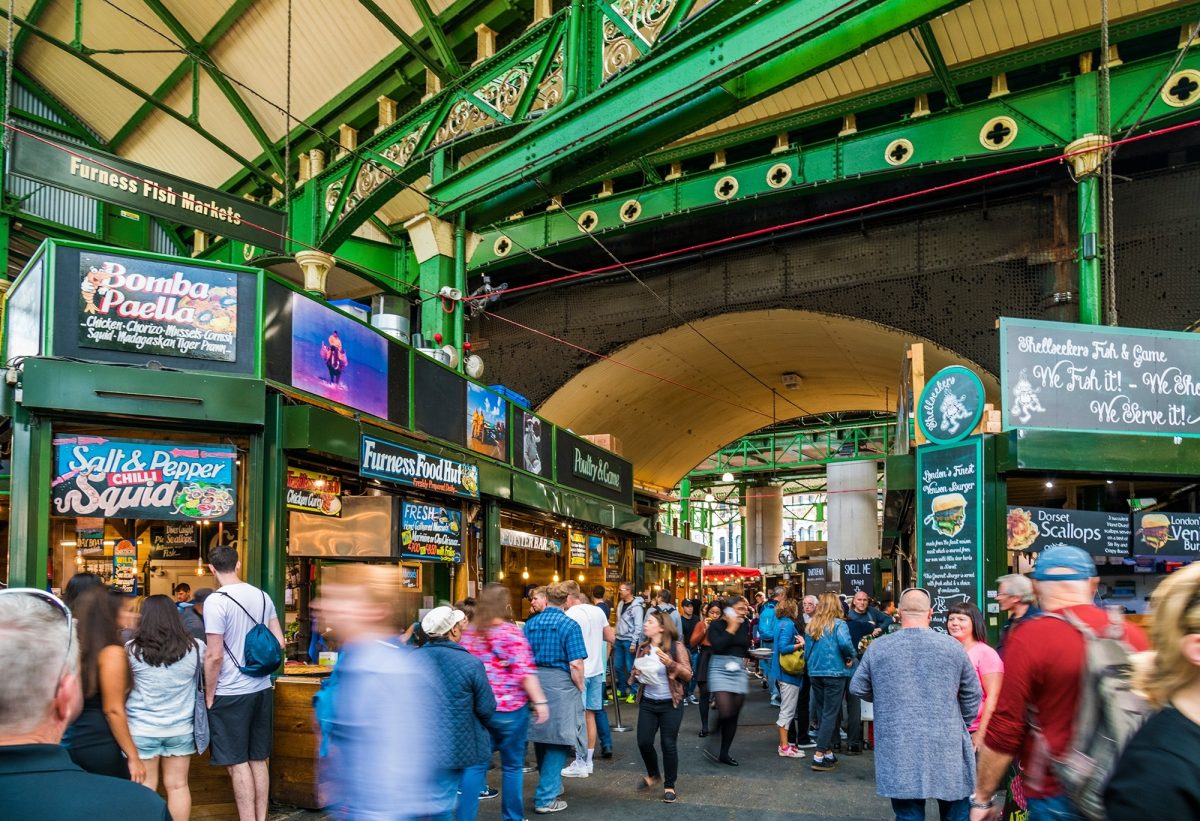 Paul Porter/Robert Harding
Five places you must visit in the UK at least once
From bustling food markets and famous galleries to natural wonders, see just how much the UK can shine by visiting these unmissable sights
If you think of a cruise holiday, most often the image that springs to mind is one of sailing around the sun-soaked Caribbean or the Mediterranean – but setting sail around the UK can be just as beautiful and adventurous. Though it can't quite match the temperatures of the Caribbean, Britain is full of incredible places that everyone should see at least once. Don't believe us? Here are five UK gems that really are unforgettable…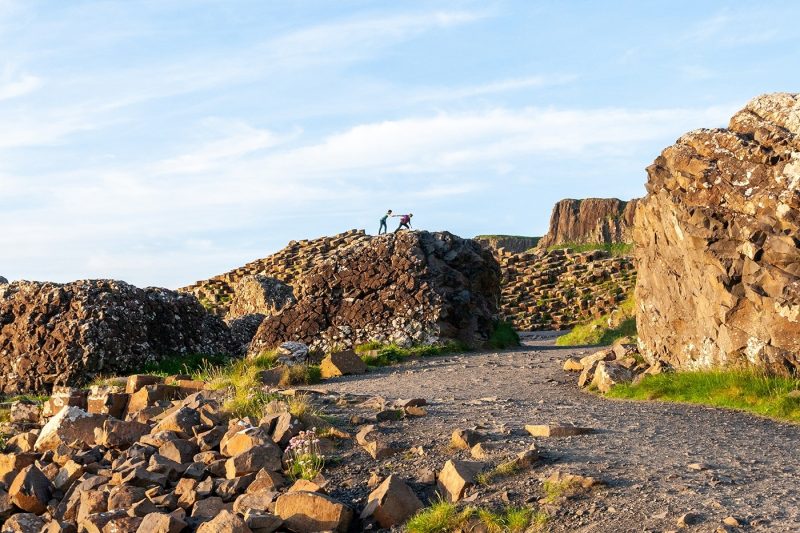 The otherworldly Giant's Causeway © Dimitry Anikin/Unsplash
1. Giant's Causeway, from the port of Belfast
Legend has it that this otherworldly landscape is the remains of a path built across the North Channel by an Irish giant, Finn McCool, so that he could visit his lover, a Scottish giantess. Scientists, however, say that the basalt columns are ancient lava flows that have cooled into hexagonal rocks. Either way, these astonishing formations make for one of the most spectacular places to visit in Britain, so much so that in 1986 the area was declared a World Heritage Site by UNESCO. If you join an excursion to Giant's Causeway from the port of Belfast, you're journey there will take you along the beautiful Antrim Coast as well.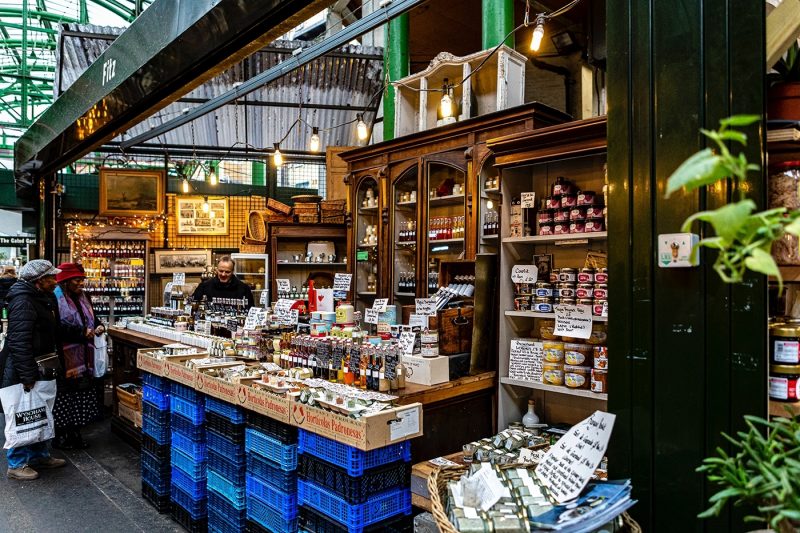 Just one of the many artisan food stalls in Borough Market © Hulki Okan Tabak/Unsplash
2. Borough Market, London
There's a lot to recommend in London, of course, but if you want to get a literal taste of what the cosmopolitan city has to offer, be sure to visit the food stalls in buzzing Borough Market. you'll find pretty much any cuisine imaginable being cooked right in front of you, plus all the bread, wine, cheese, coffee and fresh produce you could possibly want to sample in one day. If you're feeling generous, stock up on some of the market's delectable goods to give as gifts when you get home – if you can resist devouring them yourself, that is!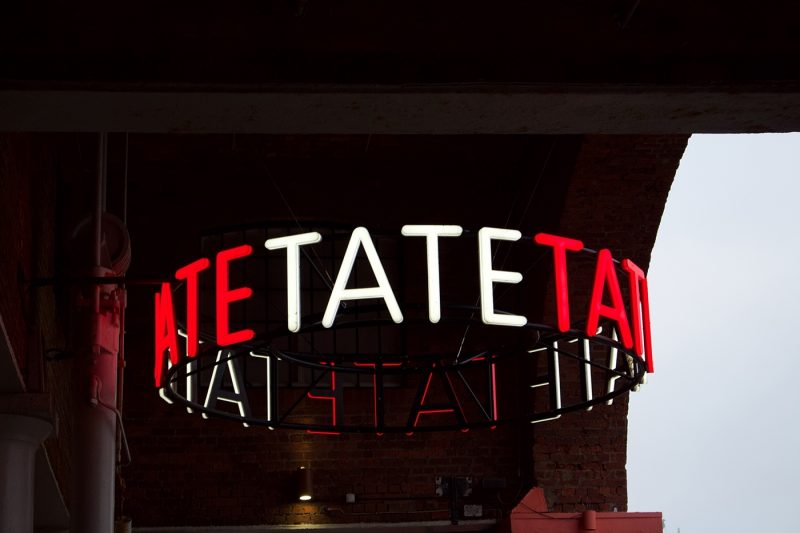 Tate Liverpool Entrance © Jorge Percival/Unsplash
3. Tate Liverpool, Liverpool
It's not just London that boasts world-class art, as you'll discover at Liverpool's very own branch of the iconic Tate gallery, which has become an essential highlight of any trip to this northern city. Soak up contemporary work from famous names and emerging new artistic talents in both the gallery's permanent collection and special one-off exhibitions that have featured everyone from William Blake to Barbara Hepworth. Afterwards, you can get critiquing with your companions over coffee and fresh cake in the colourful café.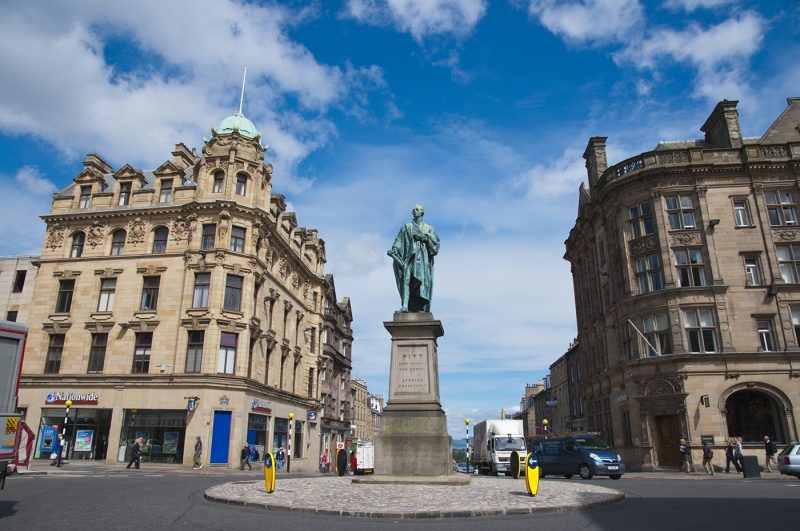 The William Pitt statue on George Street, Edinburgh © Peter Erik Forsberg/Robert Harding
4. George Street, Edinburgh
This seriously smart street, with its magnificent statues and architecture, has been known as the place to wander in Scotland's capital city since Victorian times. The range of stylish boutiques, cosmopolitan cafés and classy restaurants will turn any quick shopping trip into a grand day out, so be sure to wear your comfy walking shoes for a visit here. Whether you're in the market for designer clothing, classy jewellery, high-end perfume or simply a spot of lunch and a picturesque stroll, George Street has got you covered.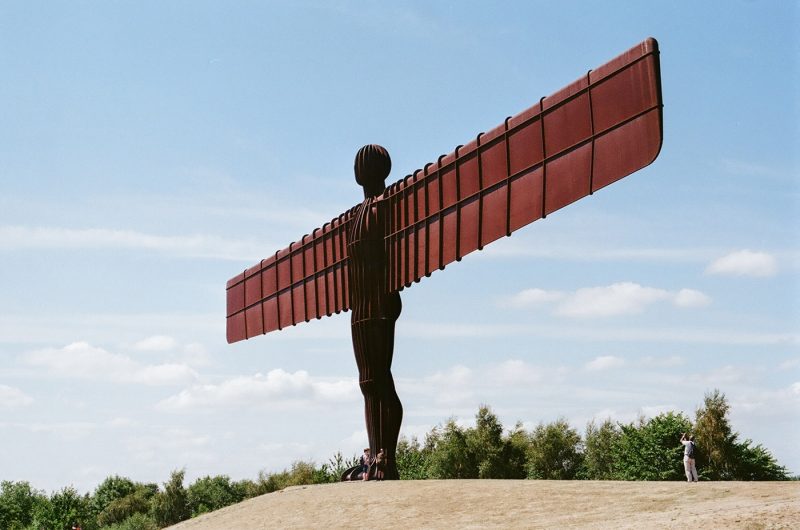 Antony Gormley's Angel of the North © Anthony Winter/Unsplash
5. Angel of the North, from the port of Newcastle
The 200-tonne masterpiece by acclaimed sculptor Antony Gormley is seen by an average of one person every second (thanks to its location high on a hilltop, towering above passing vehicles down below), which totals about 33 million people a year. Count yourself amongst those 33 million by taking a trip from the port of Newcastle out to this awe-inspiring sight, which has a wingspan of a whopping 177 feet (54 metres). You'll definitely need your wide-lens camera for this one…
Excited to explore more of the British Isles?