How Phillip Schofield stays connected to home...
...even when he's switched off on holiday aboard a Princess cruise
As much as I'd like to say I have a massive digital detox when I'm on holiday, it's just not true, I'm often just as connected as usual – I always want to know what everyone else is doing and what is going on...it's probably FOMO! We have an active family WhatsApp group, which is a great way to keep everyone in the loop. Plus, I'm a news junkie, so I'm always checking out what's happening.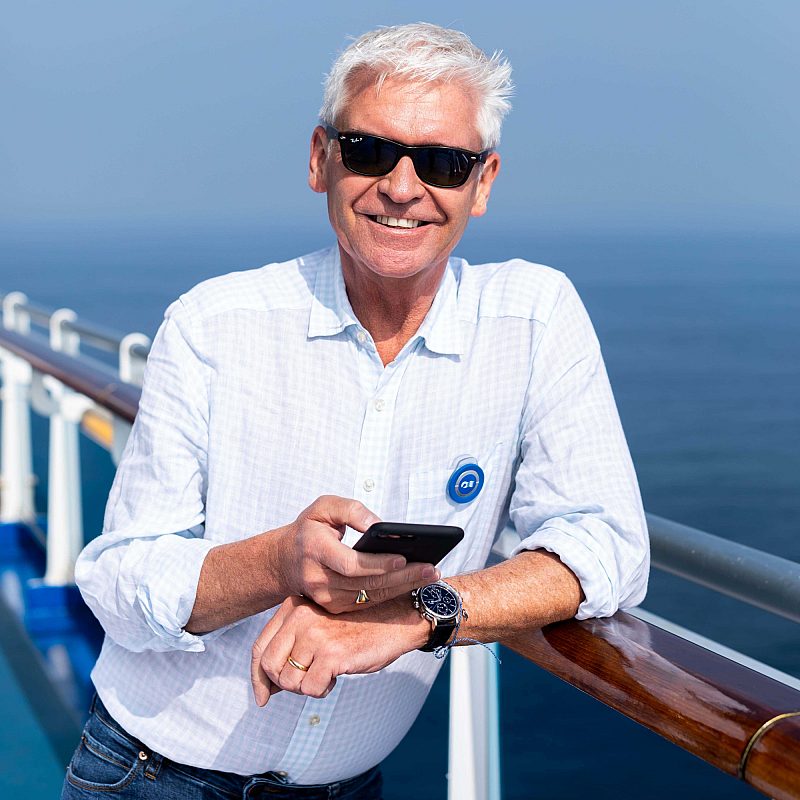 That's part of the reason why I love sea days on Princess cruises – they're a great opportunity to explore the ship, of course, but also to try out MedallionNet*, the best wifi at sea. Here are some snaps from my latest cruise aboard Regal Princess – where I got to check out how the new MedallionClass experience powered by the OceanMedallion* keeps Princess Cruises guests so well connected.
Onboard tech
The benefits of OceanMedallion start before you even get to your cabin. Download the Ocean app (consolidated app replacing OceanReady), enter your details, upload your picture and you're all set. When you board, the friendly security team are all ready for you. As well as finding your way around, checking what's on each day and creating your personalised tagalong avatar, the Medallion replaces the old keycard system. But not just that, it allows you to experience the amazing Princess service in a whole new way. There are interactive smart screens located all over the ship (seen below), in every stairwell on every deck.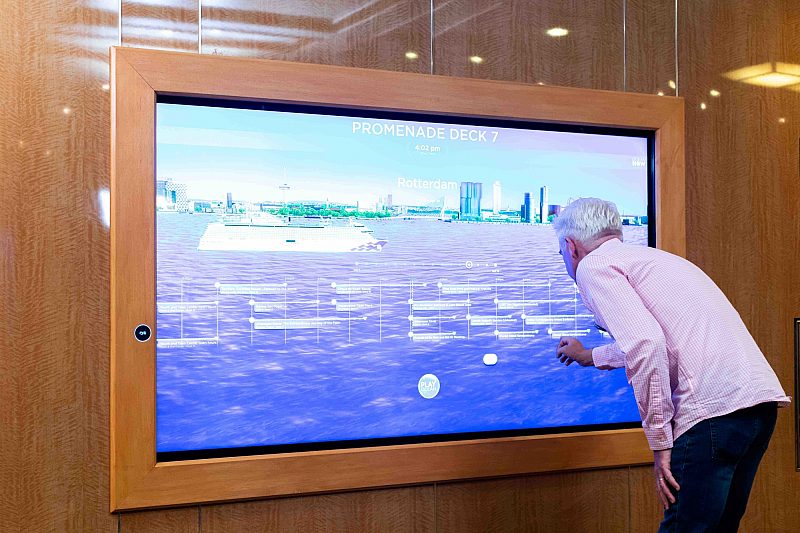 You know how much I love my tech – the OceanMedallion is a real gamechanger, a proper innovation, giving guests onboard Princess ships an even more personalised and seamless holiday experience.
How I feel about social media on holiday
I'm quite conscious of what I post on social media when I'm away – there is nothing worse than sitting at home and it's a damp, miserable day and someone keeps posting incredible pictures of where they happen to be!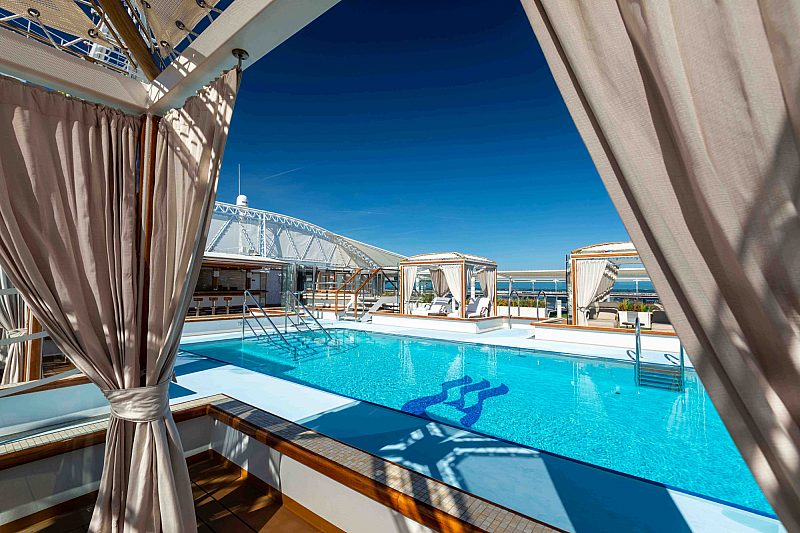 But I always post lovely photos in the family WhatsApp group when I'm away. I don't mind making them jealous – they do it to me!
MedallionClass is changing the face of cruise technology