'My top foodie experiences onboard'
Princess UK ambassador Phillip Schofield gives us a taste of his memorable culinary experiences
It's no secret that Phillip Schofield is a bit of a foodie and wine connoisseur, and one of his favourite parts of working with Princess is that he gets to enjoy and experience all of the incredible dining and drink options onboard. We caught up with him to get his must-eats from around the ship...
The Crown Grill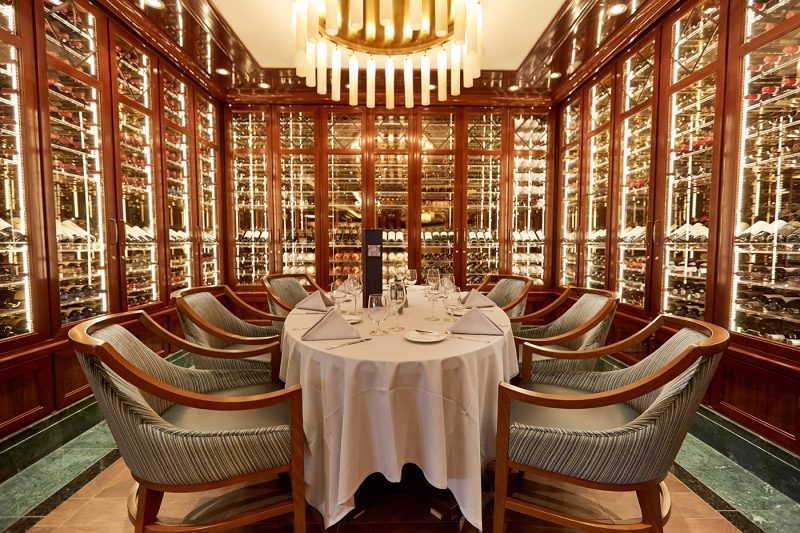 Princess
"I got to dine in the Crown Grill at a table that was virtually in the wine cellar… it doesn't get any better than that for me. The wine list onboard is so good, and I was surprised by the value for money."
Some of our favourites from the menu:
Black and blue onion soup
Mussel and smoked sausage pot
Lemon meringue pudding tart
Alfredo's pizza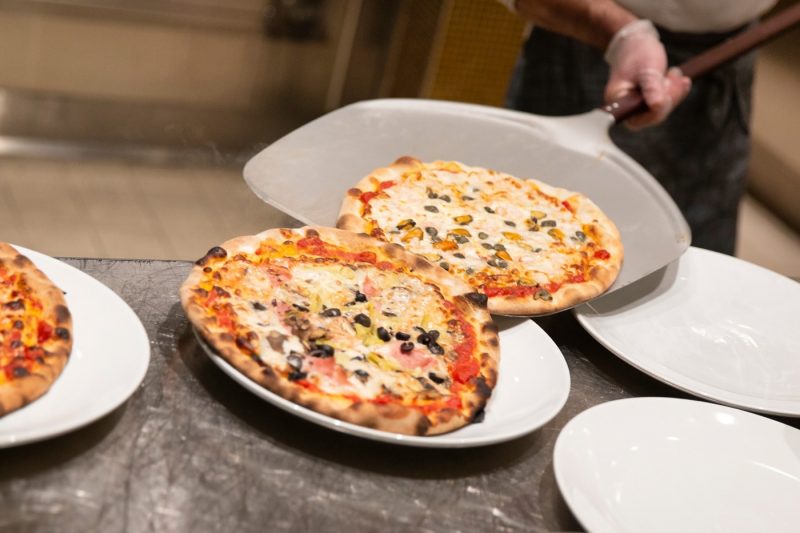 Princess
"Alfredo's has been awarded the title of 'Best Pizza at Sea' and I can see why – it's absolutely delicious."
Fun fact: Alfredo's Pizzeria is named after Master Chef Alfredo Marzi, who created the thin Neapolitan style crust from scratch especially for Princess. Visit to watch your personal pizza be crafted by hand and served fresh from the oven.
The impressive onboard facilities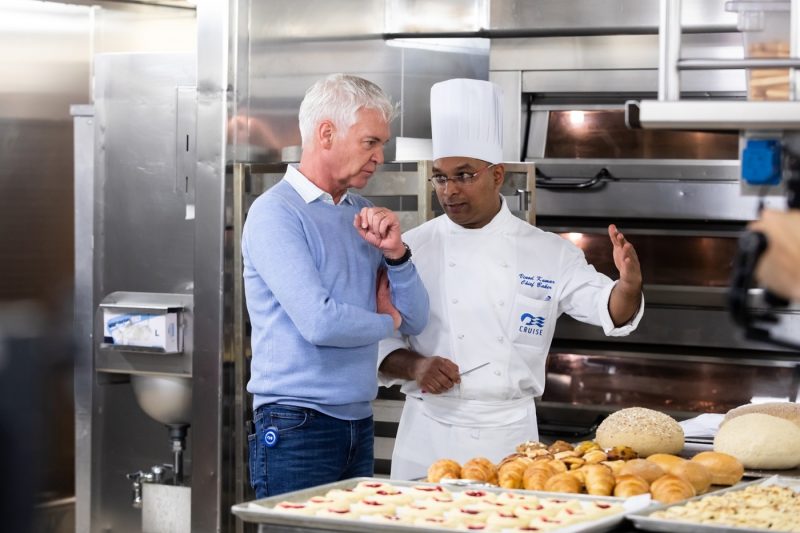 Princess
"I took a galley tour of the kitchen and loved it. It's amazing how vast the kitchens are and how many people work to create exceptional food each day. The bread and pastries are made on the ship daily! There are even dedicated staff who just make the croissants. It's astonishing to think there is a huge working bakery below you at all times."
Piazza sushi bar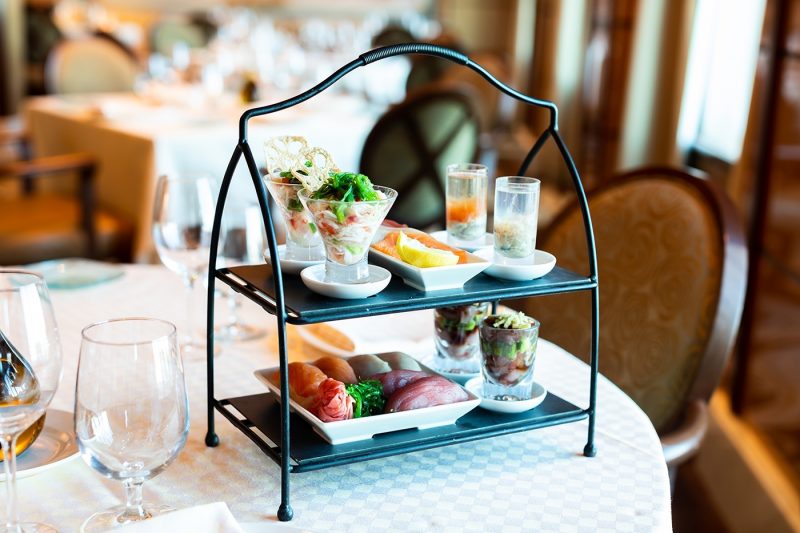 Princess
"I discovered a sushi bar* in the Piazza that I always return to. The opportunity to have a light bite in the afternoon is just too good to pass up."
Some of our favourites from the menu:
Chilli & lime crab margarita
Ahi tuna poke
24-hour room service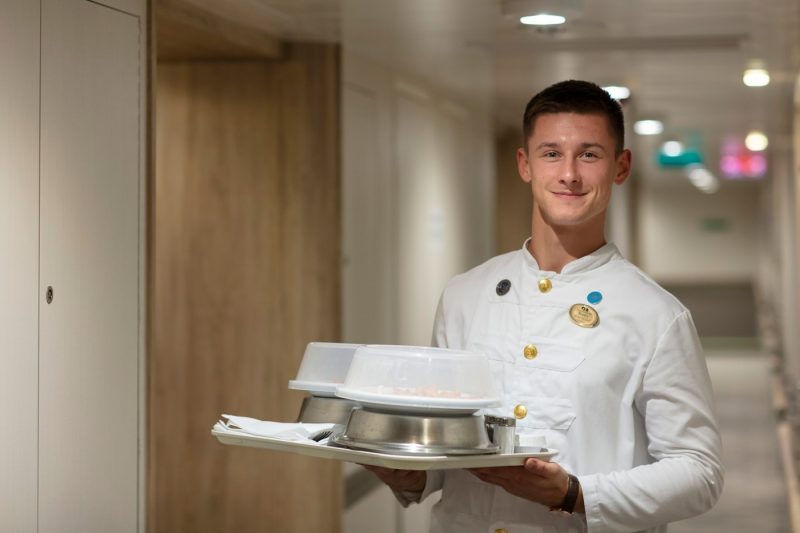 Princess
"There is 24-hour room service in every stateroom. Just use the OceanNow** app to order and, voilà, it's with you in no time. It's been great to see Princess innovate over the years, especially with MedallionClass features like this. It exceeds my expectations every time."
The 24-hour International Café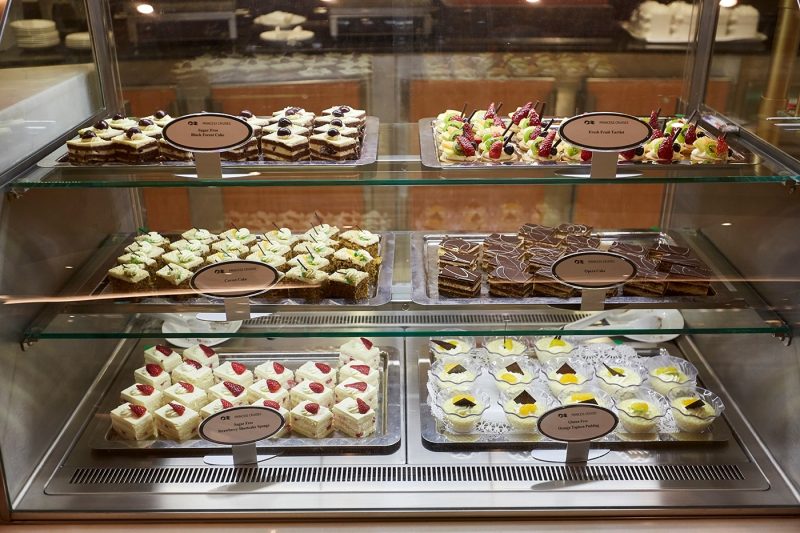 Princess
"I love the 24-hour International Café for light bites such as pastries, soups and salads, plus tea, regular coffee and lemonade – all of which are, incredibly, included in your fare."
Did you know? Because it's open around the clock, you can always rely on the International Café for a bite. Whether you're peckish after a late night excursion or have an early excursion to head out for, you won't go hungry.
A top foodie shore excursion...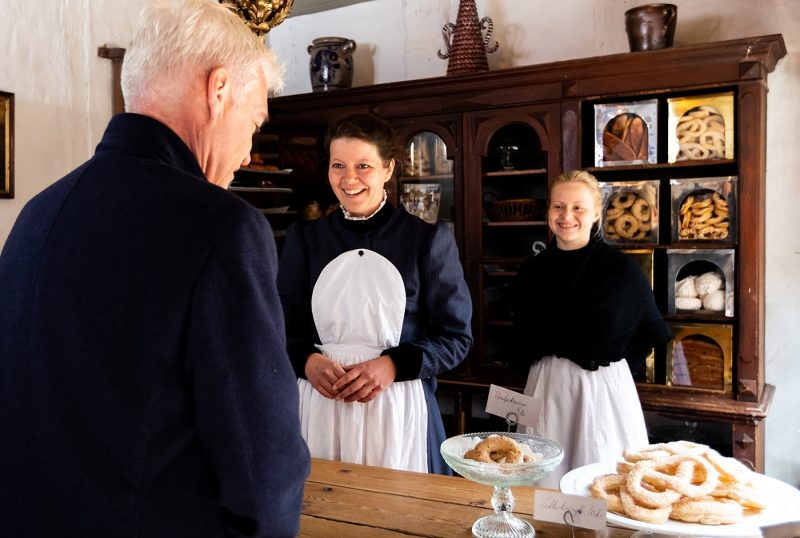 Princess
"I love having the opportunity to experience local heritage first hand. On an excursion to Den Gamle By Museum in Aarhus, I got to chat with some local bakers about their traditional baking methods."
Another great way to see the best of Aarhus is on either Highlights of Aarhus shore excursion.
*Ocean Terrace Sushi Bar available on Enchanted, Sky, Discovery, Royal and Regal Princess
**Ordering via the OceanNow app is available on all MedallionClass ships. Alternatively, you can call through your order via the phone in your cabin on all ships in the Princess fleet
Experience incredible dining options while you travel the high seas
For the best food onboard and ashore...