How Panama is becoming an unexpected must-visit for foodies
Panama isn't known for its food culture, but – thanks to everything from rainforest ingredients to fine dining – it can hold its own on the world's culinary stage. Discover why this Central American spot is one of the best-kept foodie secrets…
Sunbathing on a Caribbean beach, gazing out at the sparkling turquoise waters. Trekking through a misty cloud forest as quetzals and capuchins rustle in the trees. When you're planning a trip to explore dynamic Panama City and visit the world-famous canal, there are likely many images that pop in your head.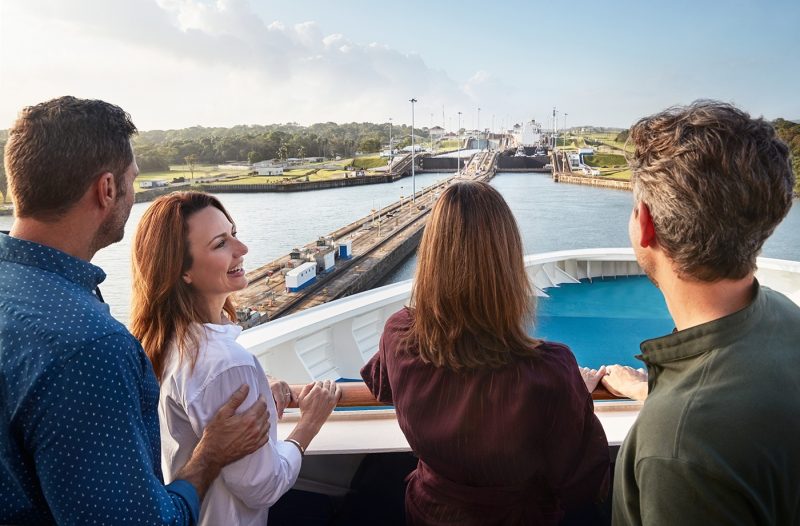 Princess
I'm willing to bet, however, that Panamanian cuisine isn't one of them. This long, narrow country – the land bridge between Central and South America – isn't famous for its food. Bordering Costa Rica to the west and Colombia to the south east, the Caribbean sea to its north and the Pacific to its south, Panama is better known for its canal, its strategic importance as a shipping route and financial centre, than for its cuisine. All that is beginning to change, however. A new generation of Panamanian chefs is redefining the country's gastronomic output. In Panama City's most exciting restaurants, chefs such as Mario Castrellón, José Carles, and Andrés Madrigal are cooking with indigenous ingredients and creating dishes that celebrate the immigrant cultures, combined with cutting-edge techniques honed at some of the world's top restaurants.
Setting the scene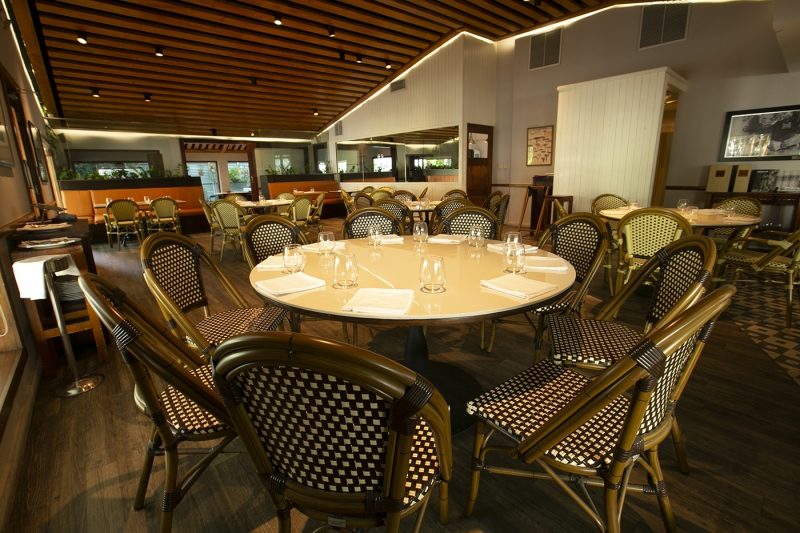 Gustavo Carrion
Nowhere symbolises Panama's new culinary confidence better than chef Mario Castrellón's Maito (above). Book a table on the wraparound veranda, overlooking the Panama City restaurant's herb garden, for a crash-course in 'New Panamanian' cuisine. Chef Castrellón showcases rainforest ingredients, sustainably sourced from indigenous groups in remote parts of the country. These include kalalu, a tropical fern, and the stringy flowers of the native palm tree, which Castrellón uses like spaghetti.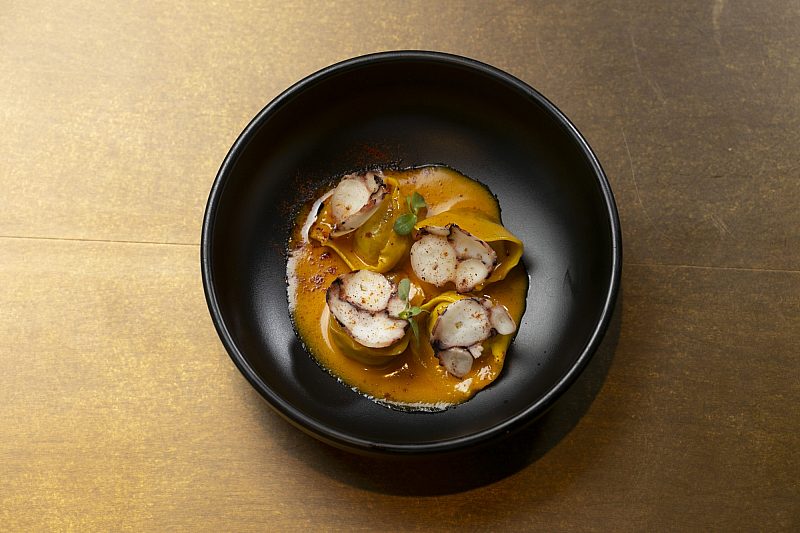 Gustavo Carrion
His creations also celebrate Panama's multicultural identity. Colonised by the Spanish in the 16th century, Panama gained independence in 1821, before becoming a province of Colombia. The French were first granted the opportunity to build a canal across the Panama isthmus – uniting the oceans at the continent's narrowest point. The USA took over after the French efforts failed, completing the mammoth task in 1914, and using labourers from China, India and the Caribbean. This history, and Panama's current status as a financial centre, make Panama City more cosmopolitan and diverse than many other capital cities in the region, and its cuisine ripe for a re-invention.
Panama's cuisine is fusion by obligation
Chef Castrellón
It's this blend of immigrant cuisines and indigenous ingredients on a fine-dining menu, that have won Maito serious plaudits. These include Panama's only current entry on Latin America's 50 Best Restaurants list (dominated at present by Mexico, Argentina, Brazil and Peru). "Maito expresses Panama's multicultural identity in culinary form. Chef Mario Castrellón's modern vision of Panamanian food, having trained in different parts of the world and then returned to his home country, is forward thinking, sustainable and delicious," says William Drew, Latin America's 50 Best Restaurants group editor.
More Panamanian culinary legends
At Donde José, a 16-cover restaurant in Casco Viejo, the atmospheric old town that's home to many of the city's best dining spots, chef José Carles is also sharing his ambitious vision of Panamanian cuisine. "I hope visitors to Donde José learn a little of everything that encompasses Panamanian food: of the ingredients, our influences, our produce and our history," he says. Carles' journey to discover his culinary roots began 9,027 miles from Panama City, when he was cooking at Attica restaurant in Melbourne. Asked by Attica's head chef to sum up Panamanian cuisine, he found himself struggling to do so. This lightbulb moment inspired Carles to return home and open his own restaurant. Like Maito, Donde José showcases native ingredients on the menu. "I love to cook with ñampí [a root vegetable], longorones [razor clams], and jobo [a tropical fruit, which resembles a yellow plum]," he says.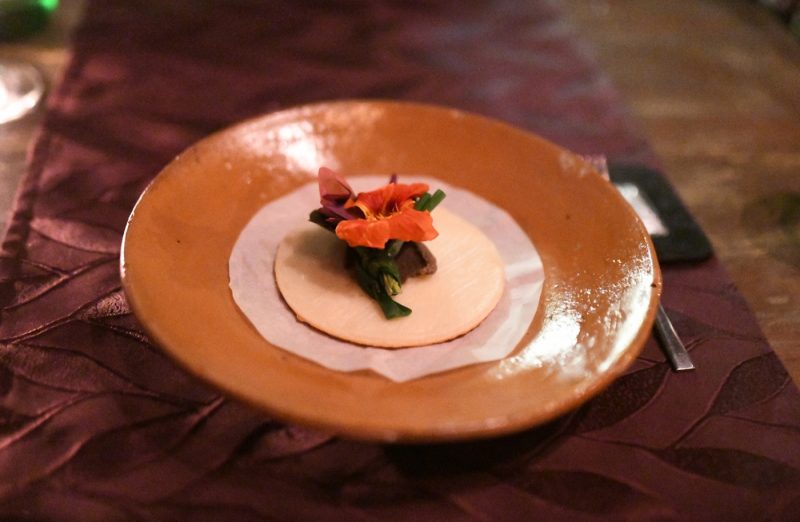 Donde Jose
Another leading light in the Panama City dining scene is Andrés Madrigal, a Spanish chef who won Michelin stars at several top restaurants in Europe before relocating to Panama. At Laboratorio in Casco Viejo, he combines Michelin-worthy cooking techniques with Central American ingredients and dishes: think sea-bass ceviche – the Peruvian seafood dish is also a Panamanian favourite – served with a Heston Blumenthal-worthy coconut foam and passionfruit mousse.
Princess Cruises is the #1 cruise line in Panama
Exciting every day
There's much more to Panama City's food scene than tasting menus, however. If you're in the mood for something a little more informal, try the chic American Trade Hotel's popular brunch, an Anglo-Latin mix of eggs Benedict, tacos and mimosa cocktails. The hotel used to be home to an outpost of Panama City's best coffee house, Café Unido, which proved so popular it's now moved to a bigger location in Casco Viejo. The small chain has seven branches in Panama City, one in Washington D.C, and is opening another in the heart of Panama's coffee-growing region – Boquete – later this year. Panamanian coffee is highly sought-after by the world's top baristas, but its coffee-shop scene is relatively small. Café Unido serves delicious cappuccinos, macchiatos and filter coffees made with beans sourced from Panama's best coffee farms.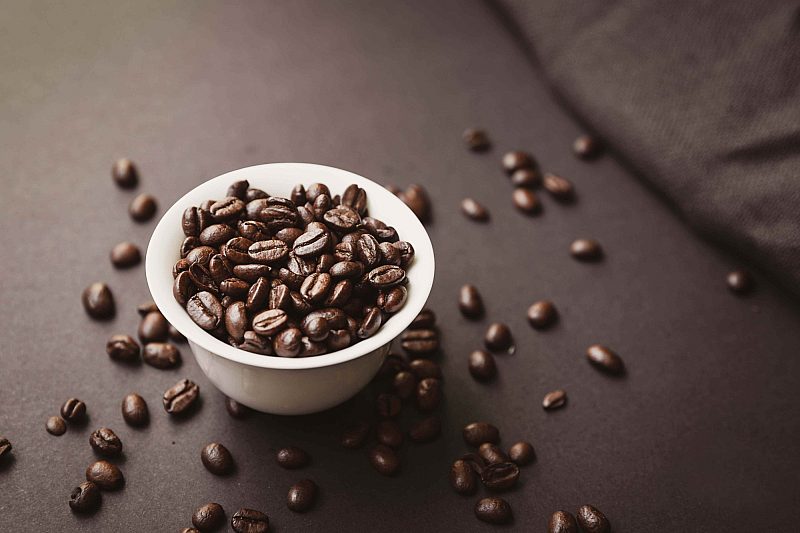 Mae Mu/Unsplash
It's also a great spot for breakfast or lunch: think fluffy pumpkin pancakes, matcha lattes, sweet-potato hash and vibrant salads made with avocado and hearts of palm. The food offering is overseen by none other than Mario Castrellón, who has also dipped his toes into Panama City's casual dining scene at Tacos la Neta, which has two locations. Tacos la Neta marries classic Mexican tacos – made in-house with Panamanian corn – with tropical ingredients. Think flavour combinations like pineapple and pork, Pacific Corvina fish with juicy tomatoes and coriander, or creamy avocado with crisp chicharrones (fried pork rinds).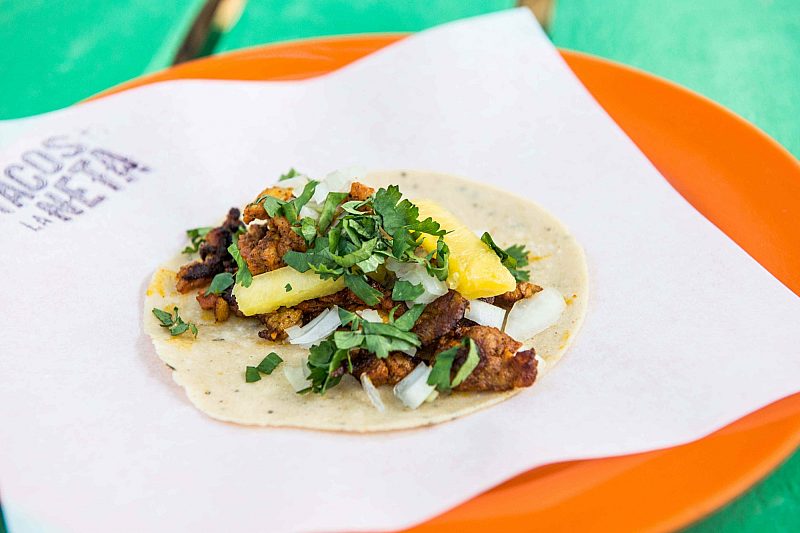 Tacos de Nata
Follow your meal with a gelato from Granclément. Founded by a French chef who relocated to Panama in the Noughties, the ice-cream parlour's scoops include tropical flavours like passion fruit and guanabana (custard apple), plus that favourite Latin American indulgence – dulce de leche (a rich, milky caramel). End a night in Panama City in atmospheric Casco Viejo. Now a UNESCO world heritage site, the old town is reminiscent of Havana without the beat-up Cadillacs (and with a little more glitz). The neighbourhood is dotted with rooftop bars. "I loved the quirky and hipster-ish bars of Casco Viejo, the Colonial-era old town, which has been undergoing regeneration in recent years. Nothing beats a fresh mint cocktail and tamales at the rooftop bar at 1688 Bar, looking out towards Panama Bay," says Naomi O'Leary, an Irish journalist who recently travelled in Panama.
Planning your day trip to the Panama Canal? You'll be pleasantly surprised to discover that the food on offer at the Miraflores Visitor Centre, just outside the city, is really good, especially considering it's such a busy tourist attraction. The centre, which overlooks the Miraflores double locks on the Pacific end of the canal, features a museum, observation decks, and the Atlantic & Pacific Co restaurant on its fourth floor. The picture windows and balcony in the restaurant offer incredible views of ships passing through the locks, and it serves up a seafood buffet with plenty of locally caught fish and Panamanian fruits and vegetables.

Discover the unique flavours of Panama
Local favourites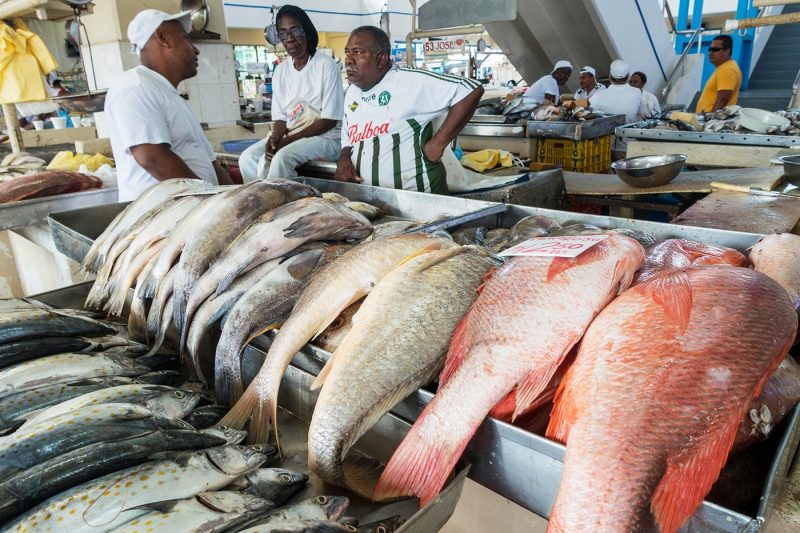 Alamy
Panama's traditional dishes draw heavily on its natural larder. There's lots of crossover with the simple but filling fare you'll come across in neighbouring countries like Costa Rica, Colombia and Nicaragua. "Panamanian breakfasts are hot and hearty. Corn cakes, empanadas, and carimañolas – stuffed cassava fritters – with sweet coffee to wash it down. If you're someone who likes a cooked breakfast, this is the place for you," says Naomi O'Leary. Panamanians often start their days with fruit, too: juicy pineapple, fresh watermelon and guavas have incredible sweetness and flavour.
The city's famous fish market is another great place to try some local dishes. The Mercado de Mariscos in Casco Viejo is a working fish market, where the fishermen arrive at dawn with the night's catch: stout lobsters, octopus still glistening with sea water, and whole fish galore. It's also a popular dining spot for locals and visitors alike. Stands dish out cups of ceviche (raw seafood marinated with citrus) at a few dollars a pop. There's also a restaurant where you can take a piece of fish from the market to the chefs to cook it up fresh for you. Or try the fantastically named "Get Up Lazarus" soup, a seafood broth that's allegedly a hangover cure.
New flavour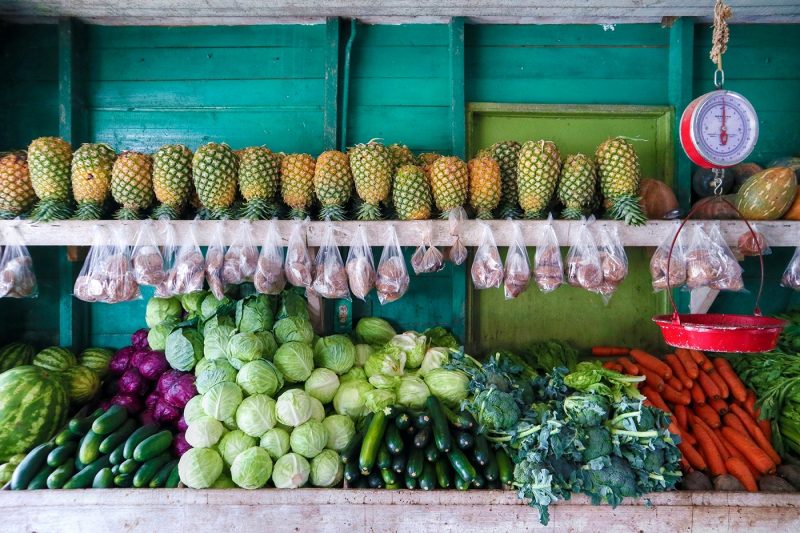 Felix Tchverkin/Unsplash
Away from the city, you'll discover fresh fruit and vegetables you've never heard of, and pineapples, avocados and bananas that are bigger, creamier and sweeter than any you've tried at home.
Trips to local markets were an exciting adventure because there were so many interesting fruits I had never seen before, like bitter melons, breadfruit and mangotins
Naomi O'Leary
On the Caribbean coast, you'll find plantains, sweet potatoes and cassava. The diet of the local indigenous and Afro-Antillean communities here consists mainly of coconut, seafood, root vegetables and tropical fruits. There's lots of cooking over fire, and you'll also find more spices used in recipes than in other parts of Panama. The Pacific coast is also a great place to try the local seafood.
Panamanian food is usually quite simple and mainly made with fresh ingredients, though the locals do have two sure-fire seasonings to spice things up: achiote is a vermillion powder made from the seeds of the achiote tree (it's also known as annatto). Then there's aji chombo. This eye-watering, throat-blazing hot sauce is a national institution, and you'll find it at most restaurants, particularly on the Caribbean side of the country. The aji chombo is a locally grown cousin of the Scotch Bonnet pepper, so go slow and start with a drop or two on your chicken, rice and beans.
Exceptional and unexpected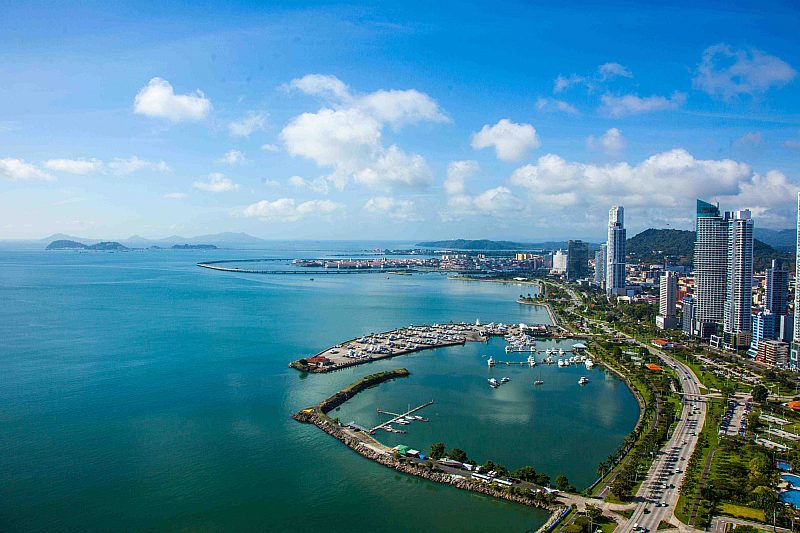 Shutterstock
Peru might hog the Michelin stars. Argentina gets all the praise for its wine and steak. Mexico has become a must-visit for its regional cuisines and fresh ingredients. But Panama doesn't need to compete with these gourmet hotspots. It has something different to offer. Panama's history, its location bridging two continents, its mix of indigenous and immigrant cultures means it occupies – in every sense – a unique position. Panamanian food is both rainforest ingredients and fine dining, rural coffee farms and rooftop bars, Chinese dumplings and tamales in banana leaves. Panamanian food is unique. Best of all, it's still a fairly well-kept secret.