Cocktails from around that world that you can easily make at home
Wishing you were on holiday? Let your taste buds transport you around the globe with these six easy-to-make cocktails
Get a taste of the exotic with these simple but oh-so delicious cocktail recipes. Familiar with more than a few of the below? Some are signature drinks from master mixologist Rob Floyd, who brings his unique blend of knowledge, technique and flair for storytelling to our onboard cocktail menus.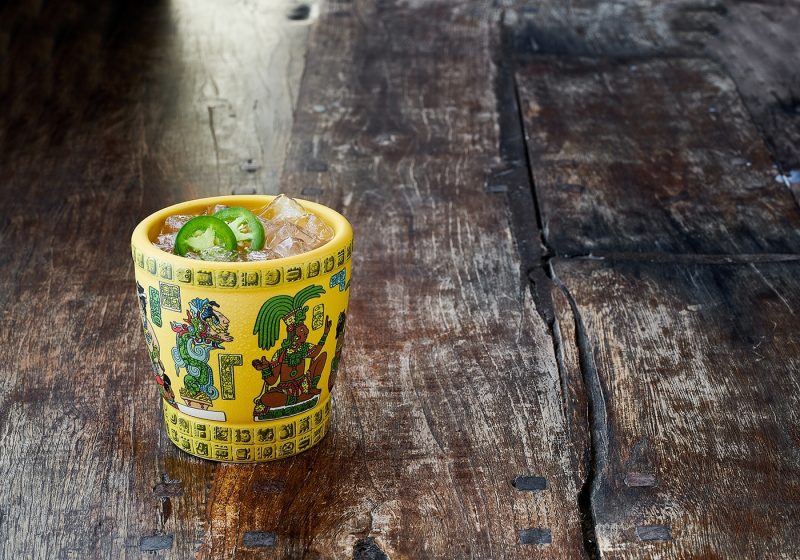 The fiery Mayan Heat cocktail © Princess
Mayan Heat
If you want to recapture the flavour of the Mexican Riviera in a glass, a combination of tequila, agave and jalapeño isn't a bad place to start. A Rob Floyd creation, Mayan Heat is easy to make and will transport you back to Mexican climes after just one sip.

Ingredients (makes two cocktails)
100ml Patrón Silver Tequila
20ml lime juice
20ml agave syrup
10ml Triple Sec
1 slice of fresh jalapeño, plus one more for garnish

Method
Gently press one slice of jalapeño in a cocktail shaker – don't crush it unless you like a lot of heat! Then add ice and the remaining ingredients except for the garnish, then shake. Strain the drink into two tumblers filled with fresh ice and top it off with a fresh slice of jalapeño.
Egyptian Zombie
The Zombie, usually made with three different kinds of rum, is pretty potent. For this Egyptian take on the recipe, Rob Floyd has switched out one of the rums for blackberry brandy, which adds a bit of sweetness along with the kick.

Ingredients (makes two cocktails)
20ml Bacardi Superior Rum
20ml Gosling's Dark Seal Black Rum
20ml blackberry brandy
50ml sweet & sour mix
50ml orange juice
50ml pineapple juice
20ml grenadine
Orange slice and cherry for garnish

Method
Put all the ingredients, except for the garnish, with ice into a cocktail shaker. Shake and strain into two tall glasses filled with fresh ice. Garnish with an orange slice and cherry.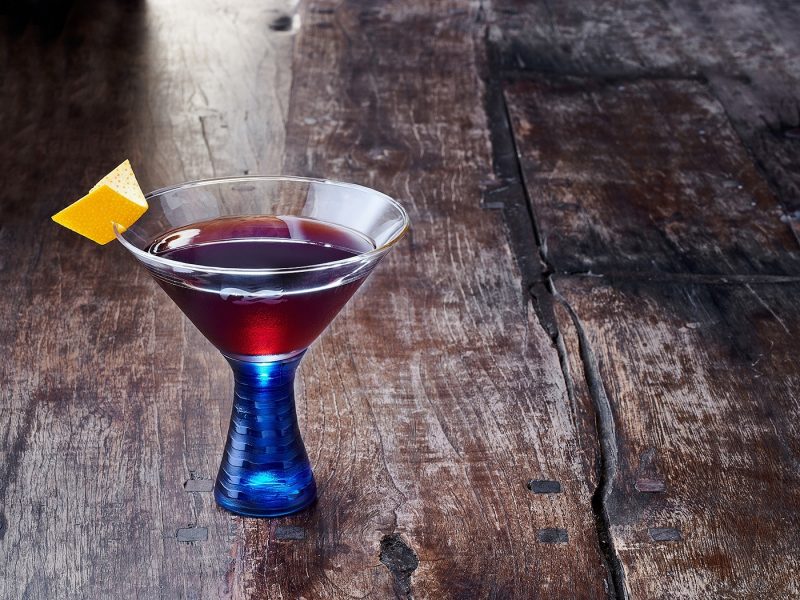 Sample a sweet Amaretto Manhattan © Princess
Amaretto Manhattan
You can't get a more classic American drink than a Manhattan. Stories abound of who created it, but a cocktail of whiskey, vermouth and bitters has been served under the name Manhattan since the late 1800s. Here's another one with a Rob Floyd twist, which includes a splash of amaretto for an almond-laced finish.

Ingredients (makes two cocktails)
100ml Bulleit Bourbon
20ml Disaronno Originale
20ml sweet vermouth
4 dashes Angostura Orange Bitters
Luxardo cherry for garnish

Method
Add all the ingredients, except for the cherry, into a cocktail shaker with ice. Stir and then strain into two chilled glasses. Garnish with a Luxardo cherry.
Sake Martini
Made from rice, sake is the quintessential drink of Japan, and like wine it can be dry or sweet. It's served both hot and cold, and its high alcohol content makes it ideal for cocktails. Try it in a dry martini, switching out half the gin for your sake of choice.

Ingredients (makes two cocktails)
60ml Cambridge Distillery Japanese Gin
60ml Kanpai sake
5ml Belsazar Dry Vermouth

Method
Pour all the ingredients into a chilled cocktail shaker filled with ice, with more or less vermouth to suit your taste (the less you use the drier the martini). Stir – don't shake – to blend, and serve in two martini glasses.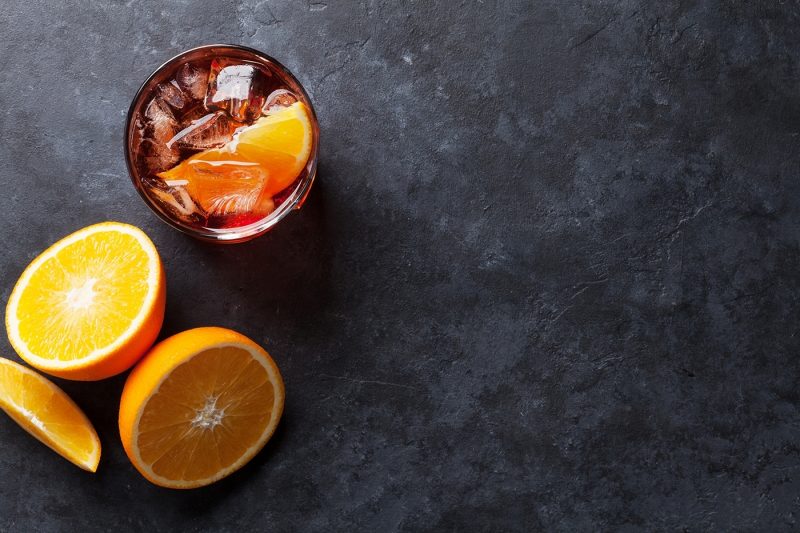 Enjoy the bitter hit of a negroni © Shutterstock
Negroni
Bitter it may be, but nothing can quite conjure up happy memories of holidaying in Italy like a Negroni at aperitivo hour. Effortlessly simple to make, yet seriously sophisticated, it's a drink to sip slowly as the sun sets before dinner.

Ingredients (makes two cocktails)
50ml Martini Rosso
50ml Citadelle Gin
50ml Campari

Method
Pour all the ingredient into a chilled cocktail shaker filled with ice, stir, and strain into two tumblers loaded with ice.
Pisco Sour
Both Chile and Peru lay claim to the pisco sour as their national drink. Whichever side of the debate you fall on, the sweet but sharp flavour of pisco is perfectly balanced by the creaminess of shaken egg white. Its striking green colour makes it an impressive one to make for guests.
Ingredients (makes two cocktails)
50ml La Diablada Pisco
50ml freshly squeezed lime juice
50ml sugar syrup
1 egg white
Angostura bitters

Method
Put all the ingredients, except the bitters, into a cocktail shaker or blender. Shake well for 30 seconds or blend for 10, then strain into two glasses. Add three drops of Angostura bitters at the end (no need to stir them in) to symbolise health, wealth and happiness.
Discover our onboard drinks packages