Six of the best Caribbean rums to try
Our guide to the quintessential Caribbean spirit will help you truly embrace and experience island life
Life in the Caribbean wouldn't be complete without rum, but depending on the island you're visiting this tipple can taste sweet or spicy, fruity or fiery. Allow us to take you on a tour of six Caribbean islands and introduce you to the best of the best when it comes to the area's most famous spirit. Not only that, we've included some of the best Caribbean bars and beaches to enjoy this delicious tipple on, because what's a Caribbean getaway without sun, sand and a lively beach bar?
1. The rum to drink in Jamaica: Appleton Estate Signature Blend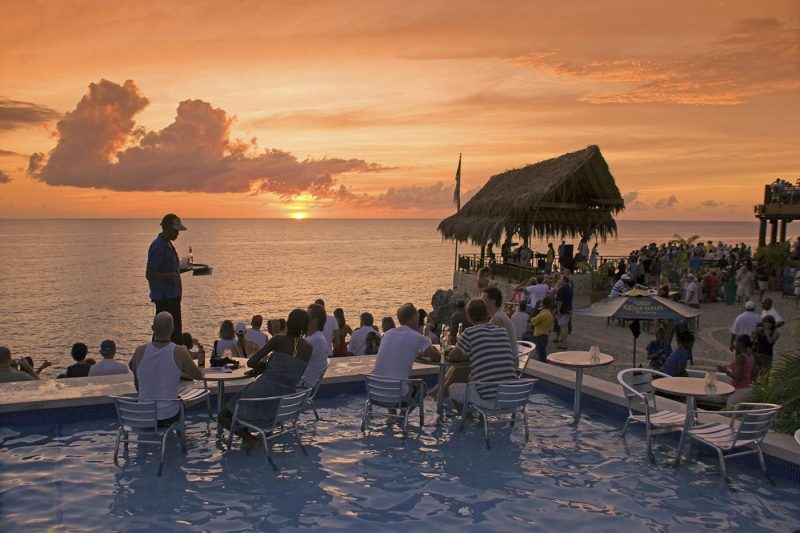 Robert Harding
What does it taste like? This golden elixir, a blend of 15 aged rums, is the original rum from the island's oldest functioning sugar estate and distillery. Take a sip and enjoy the balance of flavours, from citrus and sweet notes to dried apricot, fresh peach and woody hints from the barrel ageing.
Best enjoyed with… jerk chicken, the traditional Jamaican dish. Try it at rustic Scotchies, on the coastal road from Ocho Rios. It's the ideal stop off to dine with the locals.
2. The rum to drink in Puerto Rico: Ron del Barrilito 3 stars
What does it taste like? Made the same way since 1880 and aged in vintage sherry barrels, Puerto Rico's oldest rum is fruity with a hint of smokiness, along with almond and vanilla notes.
Best enjoyed with… island beats. Music is part of Puerto Rico's soul, with salsa all the way through to reggaeton – and it all sounds better with a rum in hand.
3. The rum to drink in British Virgin Islands: Pusser's Rum Original Admiralty Blend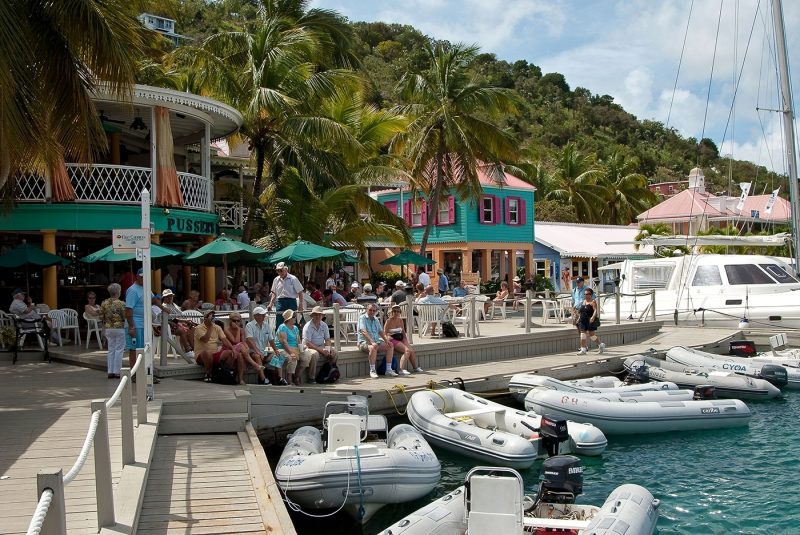 Alamy
What does it taste like? Created following the secret blend of the Royal Navy, it has a hint of spices and caramel. It honours the old tradition when a daily 'tot' was issued to all crew by the purser, a word that became 'pusser'.
Best enjoyed with… palms swaying above you on the harbourside terrace of Pusser's Landing (above).
4. The rum to drink in Barbados: Mount Gay XO
What does it taste like? The XO stands for extra old and these classic Bajan rums are aged in old whisky and bourbon casks for between eight and 15 years, giving them a rich, oaky flavour, featuring vanilla, warm spice and banana.
Best enjoyed with… pan-fried flying fish and a marina view, like at XXX (cafe TBA from writer before publishing)
5. The rum to drink in Grand Cayman: Seven Fathoms Rum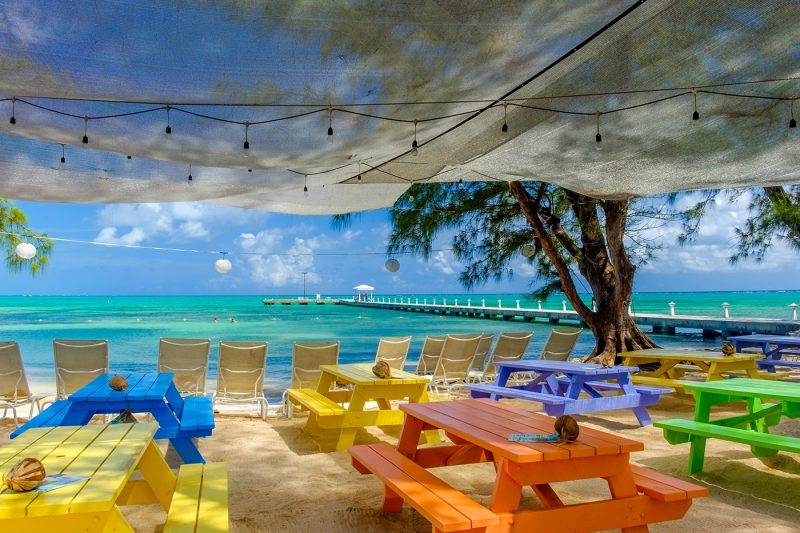 Alamy
What does it taste like? A golden, oaky rum with a vanilla sweetness and a salty mineral note, this rum is said to get its unique flavour profile from being aged in casks anchored 42ft below the surface of the sea – seven fathoms deep.
Best enjoyed with… beach views, of course. Head to the appropriately named Rum Point beach (above) for icing sugar sands and glistening turquoise waters. Sit on the pontoon and sip your sea-inspired rum with your toes dipping in the warm Caribbean Sea.
6. The rum to drink in St. Lucia: Chairman's Reserve Spiced Rum
What does it taste like? A dark rum crafted with local ingredients such as cinnamon, cloves, nutmeg and allspice, along with lemon and orange peels. This rum is sweet and rich with an extra spicy kick.
Best enjoyed with… a view of the island's coast, where lush rainforest meets white sand. Vigie Beach (above) is a 20-minute stroll from Castries and is beautifully undeveloped with just a few shacks selling snacks.
Order your perfect tipple onboard
Master mixologist Rob Floyd has created some amazing sunshine-in-a-glass cocktails for you to enjoy as you soak up the Caribbean vibes. The best bit? Cocktails are included in the new PrincessPlus offer, where you pay just £35 per day for all drinks, gratuities and Wi-Fi. Find out more at Princess.com/plus
Fancy a Caribbean getaway?
Liked that? You'll love these...