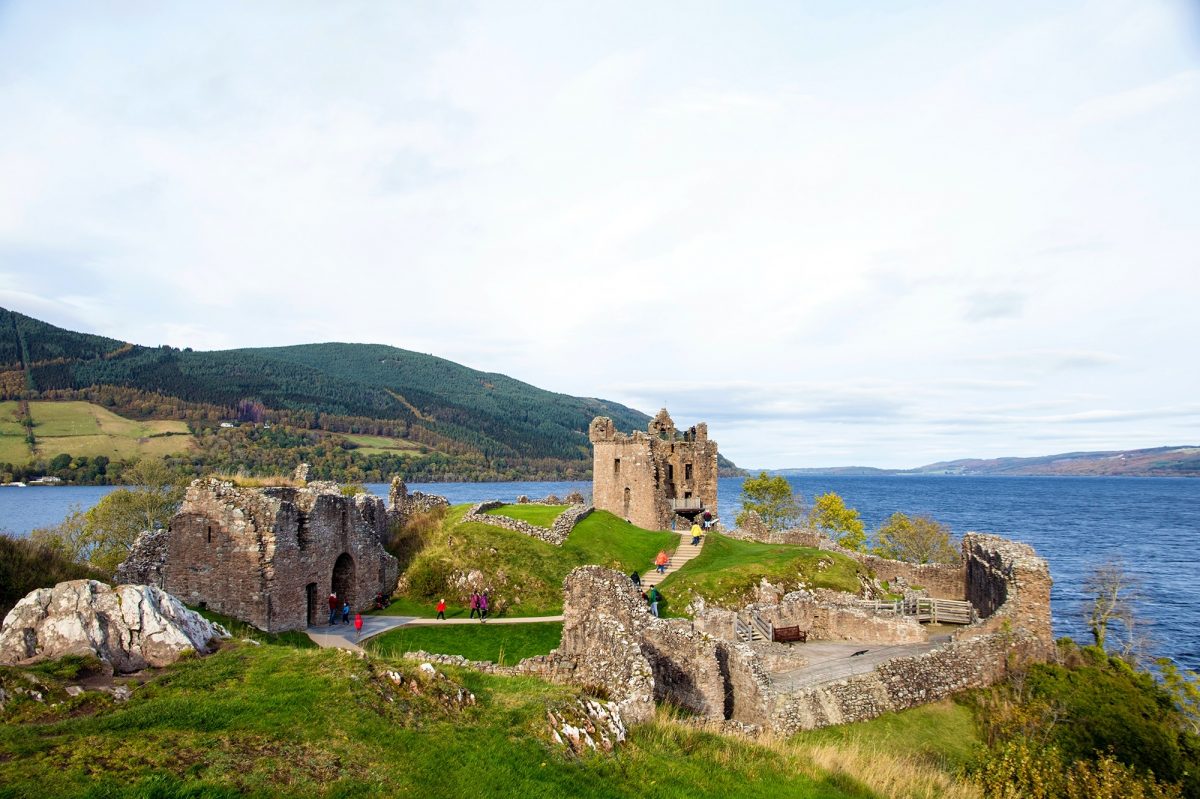 © Robin Canfield/Unsplash
The ten best things to do in the Scottish Highlands and Islands
Wildlife, whisky and exotic beaches await in this wonderful region of Scotland
While the Scottish Highlands and Islands are very much a part of Scotland, they can also feel like a world away – not just from Scotland, but from, well, everywhere. The remote, rugged beauty of the landscapes make the scenery here easily some of the finest in the UK and, some say, the world. But even better is the variety of what's on offer: hike past mountains and waterfalls, sail tranquil rivers, spot seal pups in their natural habitat, wander through castle ruins or simply enjoy traditional Scottish food, drink and hospitality. Before you set off, map-out your perfect itinerary with our pick of the best places to visit in the Highlands and Islands.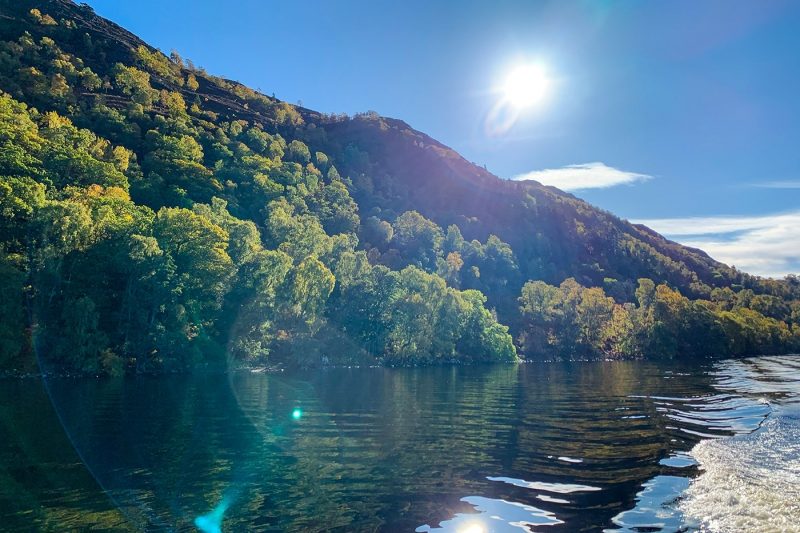 Cruise across beautiful Loch Ness © Tallie Robinson/Unsplash
Look out for Nessie on Loch Ness
Keep your eyes peeled as you sail over one of the deepest bodies of water in Scotland and you might just catch a glimpse of the legendary Loch Ness Monster – known as Nessie to locals. Even if you don't spot her, you'll be able to enjoy the stunning scenery while cruising over the deep blue waters. One of the most popular things to do in the Highlands, make the most of the experience by visiting the loch as part of a Princess day trip that also stops at the mighty Inverness Castle.
Follow in James Bond's footsteps
In the 2012 blockbuster Skyfall, the world's most un-secret secret agent takes a trip back to his childhood home in Glencoe, a Highlands village. Part of Bond's journey was filmed on the road to Glen Etive, a winding single track that packs huge amounts of fantastic Highlands scenery into 12 miles. Snake through mountains and past waterfalls, likely encountering wild deer along the way, before arriving at the mighty glen itself for more gorgeous scenery.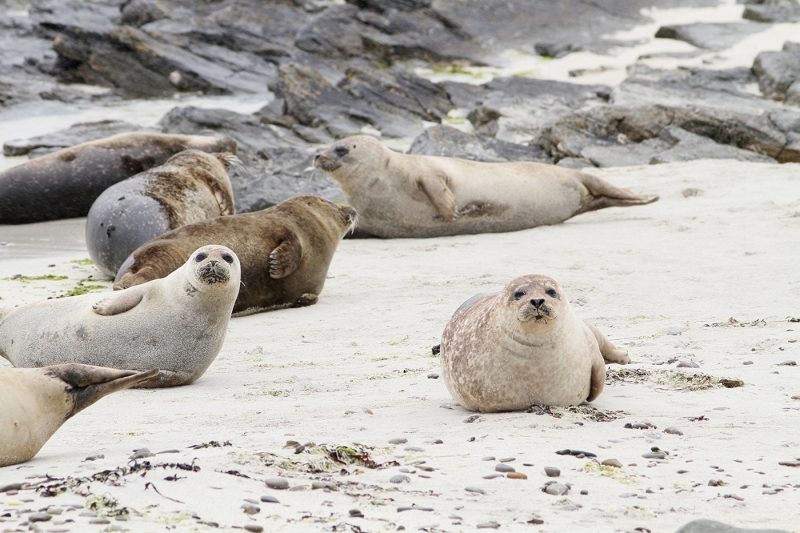 Spot the seals in Orkney © VisitScotland/Paul Tomkins
Go seal-spotting
The coastal areas around the Highlands and Islands are home to thousands of impossibly cute seals. There are lots of hotspots for viewings, but some of the best are in the Orkney Islands, where you'll likely find both grey and harbour seals, including delightfully fluffy grey seal pups lolloping across the beaches.
Swim (or gaze) at the Fairy Pools
There are countless beautiful spots to discover on the Isle of Skye, but one that simply can't be missed is the Fairy Pools, which looks just as magical as the name suggests. Just a short but scenic hike from the village of Carbost, if you're feeling brave when you arrive, the pools are a popular spot for wild swimming.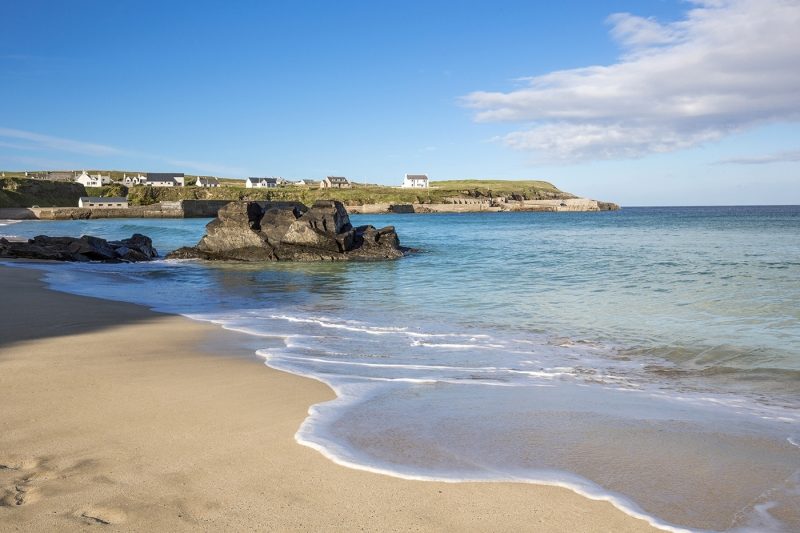 Ness Beach on the Isle of Lewis © VisitScotland/Kenny Lam
Feel like you're in the Caribbean
The Scottish weather may not quite match Barbados, but you can still explore dreamy beaches that look like they've been plucked from the Caribbean during your Highlands and Islands trip. Iona and the Isle of Lewis are two islands famed for their jaw-dropping beaches, and both offer all the golden sands, gleaming blue waters and incredible scenery you could ask for.
Lose yourself for a few hours in Lerwick
Britain's most northerly town is also the main port of the Shetland Islands and makes an ideal stop if you're after a community atmosphere, but still with plenty of peace and prettiness. Stroll along the waterfront for a picture-perfect scene, find unique gifts crafted by local artists and designers in the town's independent boutiques, and find out more about Shetland life at the Shetland Museum, all of which can be done on a Princess guided tour of the town.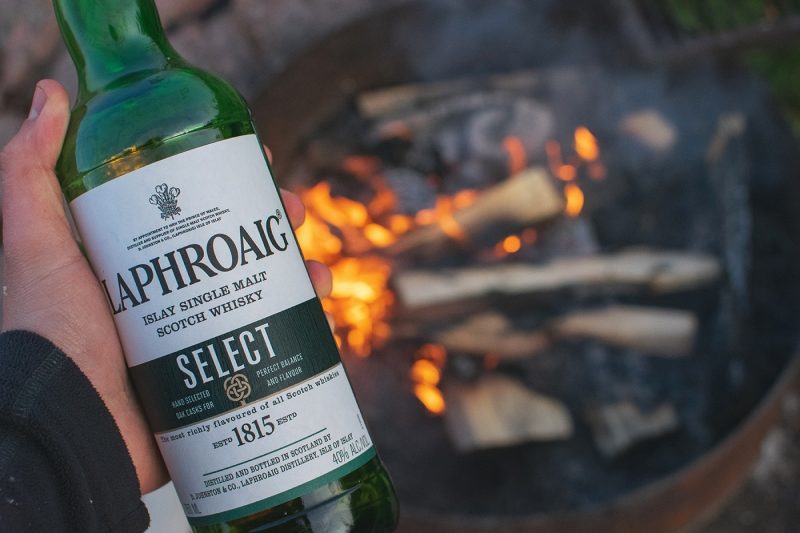 Enjoy a dram or two at Laphroaig Distillery © Patrick Boucher/Unsplash
Have a wee dram
No trip to Scotland is complete without sampling the country's national tipple, and there's no better place to enjoy a single malt than at a distillery. As Scotland's largest whisky-producing area, the Highlands and Islands offer more than their fair share of distilleries to choose from, but a few highlights include Laphroaig (for the quintessential peaty whisky), Macallan (which offers a great distillery tour) and Highland Park, one of the most northerly whisky distilleries in the world, which you can visit and sip your way through as part of a Princess Orkney highlights tour.
Immerse yourself in Scottish history at Urquhart Castle
Even if you've already visited Loch Ness, don't miss the chance to see this stunning medieval castle that sits on its shore. As one of Scotland's largest castles it boasts a rich and rather bloody history, as you'll learn on a tour of the grounds. Don't miss the Great Hall, where extravagant banquets were staged, and the prison cell the famous bard Dòmhnall Donn is thought to have been kept prisoner in before his execution.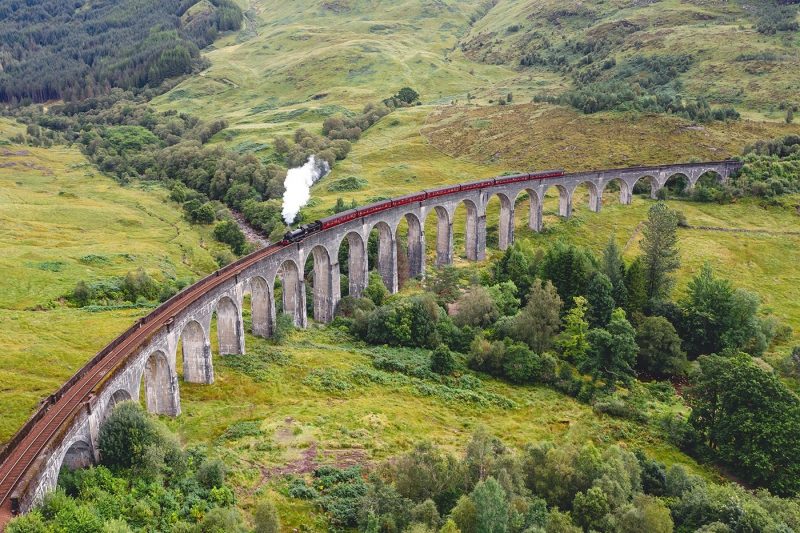 Board a Jacobite steam train and cross the famous Glenfinnan viaduct © Alwin Kroon/Unsplash
Visit a feat of engineering
The Glenfinnan Viaduct was made world-famous when the Hogwarts Express chugged over it in several of the Harry Potter films, but it was known as one of the best Highland attractions long before Harry and the gang journeyed across it. Towering 100ft above the ground, it's surrounded by dramatic landscapes that provide excellent photo opportunities. And if you're visiting during summer or autumn months you can hop on the Jacobite steam train and experience the viaduct up close.
Hunker down at a cosy pub
There's nothing like settling by the fire at a welcoming pub after a hike or a day of sightseeing and, luckily, the Highlands and Islands are well-stocked in this department. There are so many gems that we couldn't choose just one, so take your pick from Clachaig Inn in Glencoe, known for its three bars (all with a different atmosphere) and live music; the Applecross Inn in Strathcarron, which offers first-rate ocean views (plus has numerous dining and drinking awards); and the Moulin Inn, near pretty and popular Pitlochry, which has its own microbrewery.
Excited to explore the Scottish Highlands and Islands?