The best places in Mexico for couples
Looking for a romantic retreat or simply somewhere offering an adventure for two? These five Mexican destinations are a good place to start…
There are so many reasons to visit Mexico – the food, the beaches, the countryside and the tequila, for starters – and all of them could easily make a romantic trip that bit more special. But when there are so many spectacular destinations to choose from, how do you know which will have you making memories? The best places in Mexico for couples are all picture-perfect, offer a warm welcome and are packed with unforgettable experiences. Here are five of our favourites.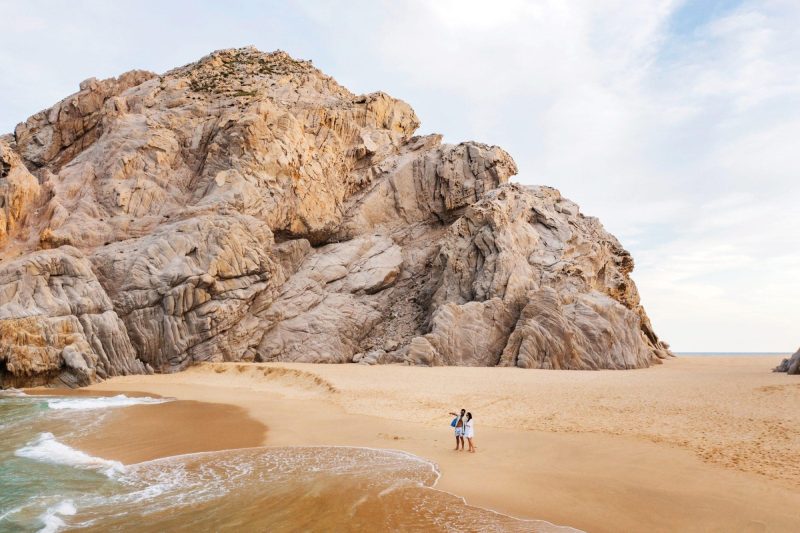 Lovers' Beach is the ideal spot for a couple's photo © Princess
Cabo San Lucas
There's no doubt that Cabo is one of the best places in Mexico for couples. A short boat trip from the resort city will bring you to the stunning Playa del Amor (Lovers' Beach), which is encircled by a limestone outcrop and is an incredible spot for some couple selfies. You can visit as part of our coastal cruise excursion from Cabo, which also includes great views of El Arco, a gravity-defying rock formation that's the city's must-see. If you'd prefer to stay on land, hike up Mount Solmar to watch the sunset, sip cocktails in one of the city's many rooftop bars, or simply wander along the warm sands of Medano Beach, hand in hand.
La Paz
La Paz, the capital of Baja California Sur state, has a lot going for it. The Sea of Cortez provides its coastline, along which the waters are crystal clear and the snorkelling opportunities endless. On dry land, the Malecón is a three-mile promenade that allows cyclists, skaters and lovebirds to enjoy views out over the beach, while there are numerous tempting eateries for a long, romantic lunch, including waterside restaurant Nemi, which showcases the superb local produce with a modern take. Seafood is big here, especially chocolata clams, which are named for their cocoa-coloured shells. Tuck in!
Loreto
The town of Loreto has a pleasing mix of traditional culture, historic buildings and bang up-to-date restaurants, bars and shops, but head out of town and into the surrounding countryside to really experience some Mexican magic. Spend a few hours exploring Loreto Estuary on four legs on a Princess horseback riding excursion, which will provide an overview of the history of Baja California Sur and an introduction to some of its flora and fauna. A little south of Loreto on the Sea of Cortez, the Giganta mountain range has its own network of cliffs, creeks, canyons and waterfalls that means an adventure on your own two feet is also easy to come by.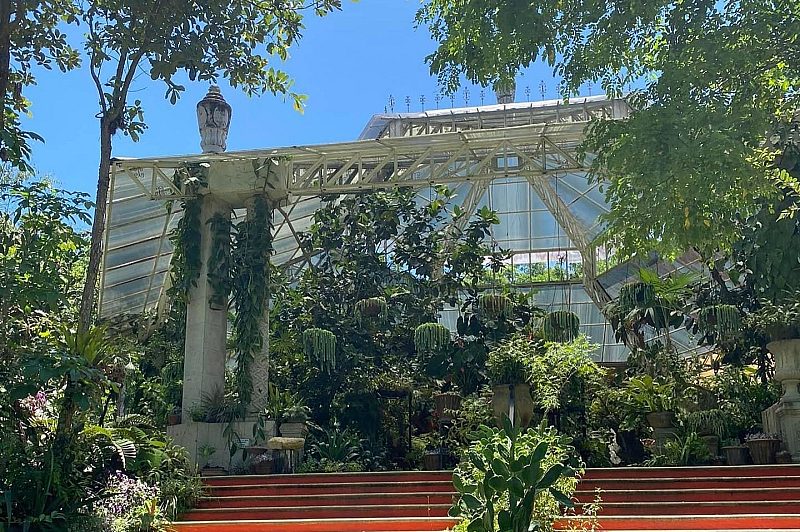 The botanical gardens in Vallarta are ideal for a peaceful stroll © Jardín Botánico de Vallarta
Puerto Vallarta
Puerto Vallarta is a small town with heaps of character, and those looking for sea-based activities are spoiled for choice – whale watching, island hopping, scuba diving and even surfing are all on offer. If you can bear to leave the beautiful beaches, the Jardín Botánico de Vallarta is a very special place to spend a day, too. Explore the tranquil gardens, learn about how vanilla is produced as you admire the collection of native orchids, and then follow a jungle trail through a nature reserve to paddle in the waters of the Rió Horcones. The city's food scene is renowned, and a meal at Café des Artistes will delight any food lover. For an intimate setting, ask for a table in the garden among the softly lit jungle plants and elegant fountains.
Huatulco
Cancun is Mexico's most popular beach destination, but Huatulco is one of its most authentic. A stretch of nine bays, you'll find plenty of traditional charm in the smaller towns and villages here, while the area's centrepiece, Playa Santa Cruz, has 250 metres of perfect white sand and bright aquamarine water. For stunning scenery that won't require a swimsuit, seek out an adventure in Parque Nacional Huatulco, a biodiverse haven for everything from hummingbirds to crocodiles. If wildlife is you or your partner's passion, book a shore excursion to La Ventanilla, an indigenous village that's now a celebrated ecotourism centre.
Excited to explore Mexico?