How to enjoy the scenic side of Tokyo, Japan
Japan's capital has a lot to offer outdoors lovers
Tokyo may bring to mind bright neon lights, colourful fashions and bustling street markets, but the Japanese capital also has a lot to offer when it comes to the natural world. To the north and west of this vibrant city are volcanic mountain ranges, including the iconic Mount Fuji, which stands at an imposing 12,389 ft.
There are plenty of places to take in the awe-inspiring views of the sprawling city, giving way to these stunning volcanic ranges. Swerve tourist traps Tokyo Tower and Tokyo Skytree, and instead head to Tokyo City View, nestled on the 52nd floor of the Roppongi Hills Mori Tower, which gives you a 360-degree bird's eye view of Tokyo, including Tokyo Tower and the Skytree (it's a bit like looking at the Eiffel Tower from the Sacré Coeur).
Discover the beauty of Japan
Alternatively, head to Tokyo Metropolitan Government Building or the curved windows of the Bunkyo Civic Center, where you can soak it up for free. You can also enjoy a view with a drink, at the Bello Visto hotel bar, on the 40th floor, where at sunset the Tanzawa mountains look almost ablaze. Book ahead for a seat by the window before 7pm*.
*Overnight stays in Tokyo are an option on one of our Japan Cruisetours – check princess.com for details and to book
If you want to get up close and personal with Tokyo's scenic side, head to Mount Takao (entrance seen below), accessed from Takaosanguchi station. It peaks at 599m and there are six trails for hikers to choose from. If you're pushed for time you can take the cable car, which leaves from Kiyotaki, 300m away from Takaosanguchi station. If you climb to the top, alongside the breathtaking views, you'll also see the Takaosan Yakuoin temple and there is gorgeous cherry blossom in the Icchodaira area, 10 minutes from the summit.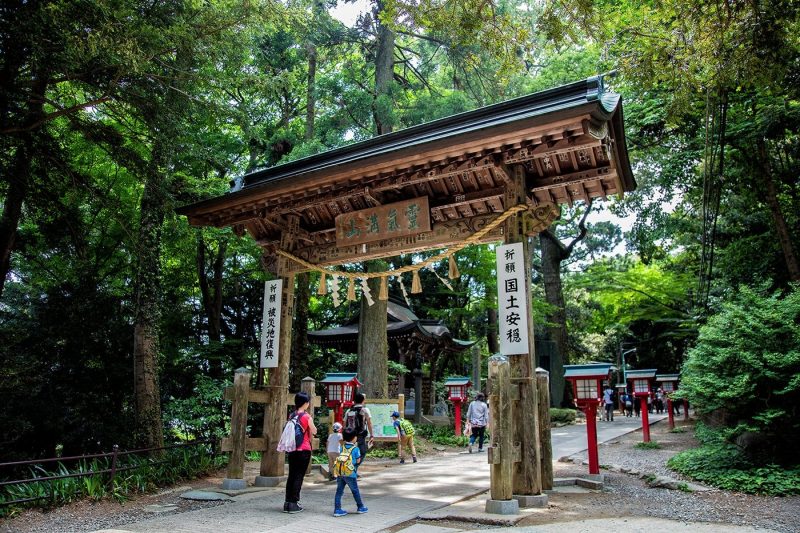 Julian Vanremio/Alamy
Where to refuel after your hike
The Tsukiji Market is a bustling haven for food lovers. As well as boasting some of the freshest sushi there is, you can tuck into ramen or yakitori, or sip jasmine tea as you watch the world go by. Walk off your indulgences at the nearby Hamarikyu Garden, complete with moat, tidal duck ponds, a flower field and peony garden.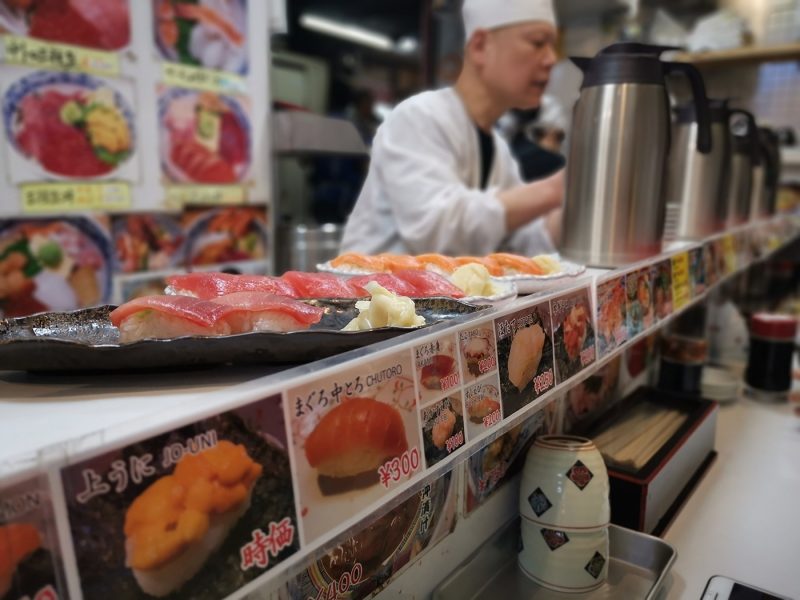 Michael Wu/Unsplash
And don't forget to grab yourself an anpan – a classic Japanese pastry that looks a bit like a doughnut, dating back to 1875. A pillowy-soft roll, it's traditionally filled with anko – a red-bean paste – but during cherry-blossom season with sakura, and in autumn, chestnuts.