Five reasons to book your cruise to Alaska early
From bagging the best stateroom to guaranteeing your place on shore excursions, here's why it pays to lock in your trip to the Great Land well in advance
While spontaneity keeps life interesting, it's wise to plan ahead in some circumstances – one of which is booking a once-in-a-lifetime holiday.
In Alaska, there's so much to see, do and tick off your bucket list that it's best not to leave things to chance and plan your itinerary – including flights, transfers, tours and onboard activities – in advance. Here's exactly why…
Get more choice
By booking your Alaska cruise early, you'll get the best pick of departure dates. This enables you to travel at your favoured time of year or coincide your trip with certain seasonal events or celebrations taking place in the state. Being an early bird also means you'll have first dibs on staterooms, which could be essential if you're after a balcony stateroom for taking in glacial views when scenic cruising or if you're travelling as a group and would like a suite or adjoining rooms.
Knowing when you're cruising and where from also means you can arrange flights, connecting transfers and hotels far in advance too, which often means getting the best deals and accommodation options.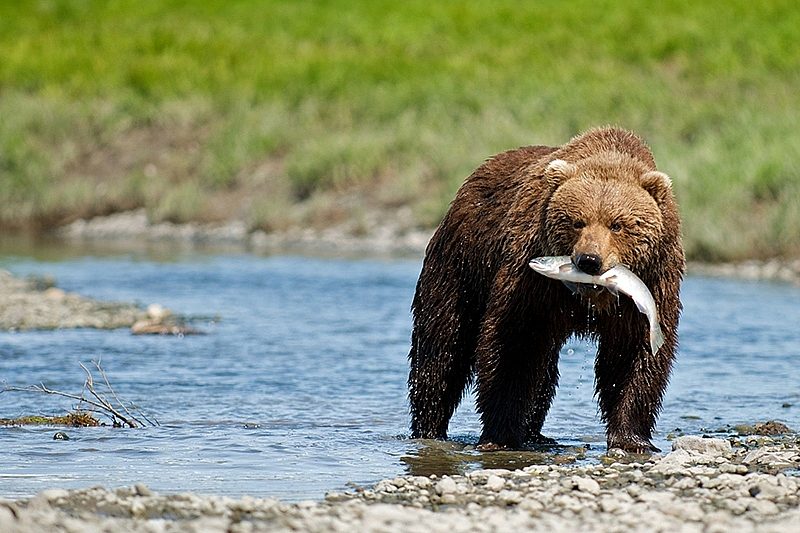 See bears in their natural habitat on a Princess shore excursion © Princess
Guarantee certain experiences
Having locked in your cruise already, you can put your energy into selecting and booking incredible shore excursions. Our Alaska shore excursions, which include bear watching in Sitka and crab fishing in Ketchikan, book up fast so signing up early is key to avoiding disappointment. If you've dreamed of kayaking around glaciers or searching for the Northern Lights, don't wait until you're onboard to book. Alaska is a once-in-a-lifetime holiday, and you'll want to tick off as many bucket-list experiences as you can while there.
The same goes for activities, attractions and landmarks in the places you're embarking from and disembarking in. For example, if you're doing a round-trip itinerary from Vancouver, it could be worth buying tickets to Capilano Suspension Bridge Park or VanDusen Botanical Garden in advance. Or, if you're departing from San Francisco, you might want to plan a tour of Alcatraz Island or Golden Gate Bridge while in the city.
Spread the cost
When booking your cruise to Alaska, you'll only need to pay a deposit. The rest of your holiday can be paid for in instalments before your departure date at no extra cost. The earlier you book, the longer you'll have to pay off the remaining balance.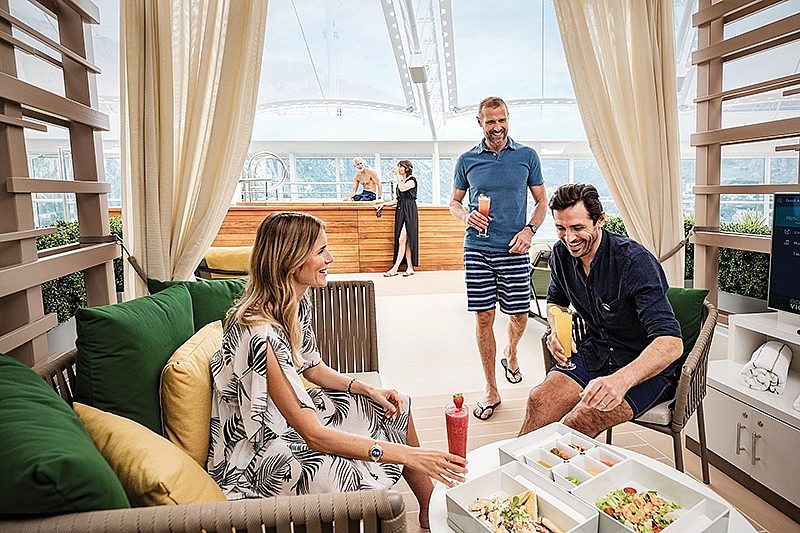 Have time to save for extras like a day in The Sanctuary © Princess
Save for extras
Booking months (or even years) in advance means you'll also have more time to save up for those added extras and special treats when you're away. You can build up a spending fund for souvenirs like native artwork, jade jewellery and wooden homewares while onshore, or splash the cash onboard instead with a day in The Sanctuary, a massage in the Lotus Spa or a flutter in the casino, perhaps?
Have an epic trip on the horizon
Having a getaway already confirmed and in the diary is always a thrill, and research shows that organising and anticipating a holiday can boost your mood just as much as being on holiday. Starting a trip planner or to-do list as soon as you've booked, so you can collate destination research, activity recommendations, restaurants reviews and travelling tips, will provide excitement all the way up to your departure date. Bon voyage!
Ready to book an Alaska adventure?