The world's most stunning gardens and when to visit them
From Alaska to Australia, discover horticultural heavens around the globe and when to see them in all their glory
Visiting a beautiful garden on holiday is a shortcut to finding the very best a destination has to offer: an unforgettable insight into the colours, smells and tastes that make somewhere unique through the plants and herbs that grow there. At any time of year, there's fragrant flora to be marvelled at somewhere on the planet, so discover what's in bloom, where and when with our month-by-month guide to the world's best gardens.
January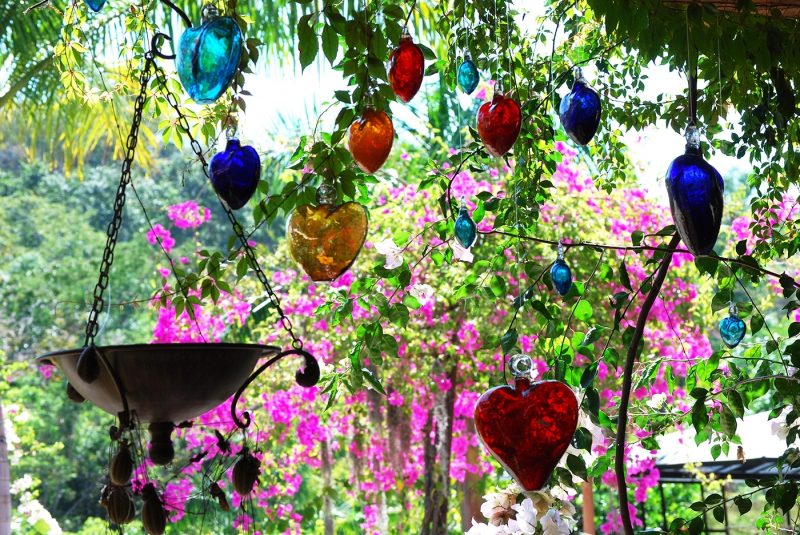 Alamy
Vallarta Botanical Gardens in Puerto Vallarta, Mexico
The 11-hectare Vallarta Botanical Gardens are filled with native plants, including vanilla orchids and 6,000 blue agave plants (the base ingredient of tequila). Hike the forest trails, then head to the garden's pretty restaurant for a well-earned glass of local tequila as butterflies flutter by.
February
Hunte's Garden in Coffee Gully, Barbados
Once a sinkhole in the centre of the island's rainforest, Hunte's Garden is now the back garden of horticulturist Anthony Hunte. Spot tropical birds and monkeys in the trees or find a tranquil spot to enjoy the classical music played throughout.
March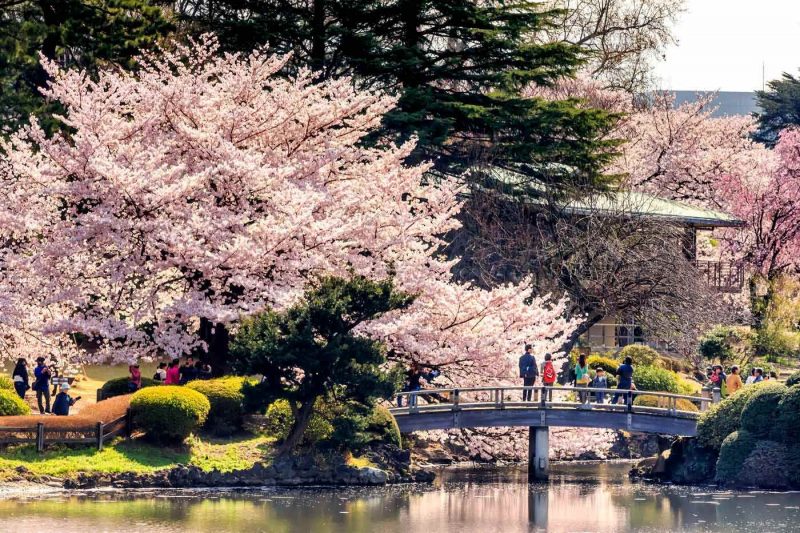 Maurizio Rellini/4Corners
Shinjuku Gyoen National Garden in Tokyo, Japan
Prepare to be wowed by Shinjuku Gyoen National Garden. Once owned by the Imperial Family, it's now popular with city types craving greenery. Roam the traditional Japanese garden's islands and bridges and see a stunning display of cherry blossom.
April
Durbanville Rose Garden in Cape Town, South Africa
Rose lovers are in for a treat at the Durbanville Rose Garden, 30 minutes from Cape Town. Head here to see the award-winning display of 500 rose varieties in April and you'll see each flower at its best – in every colour and size imaginable – including the Fairest Cape rose, native to South Africa.
May
Tongass National Forest in Juneau, Alaska
Though you may be expecting glaciers rather than gardens on your Alaskan cruise, the Tongass National Forest in Juneau has a tropical secret. Admire hemlock trees and the prickly Devil's Club as you journey through 50 acres to a stunning viewing point overlooking the Chilkat Mountains.
June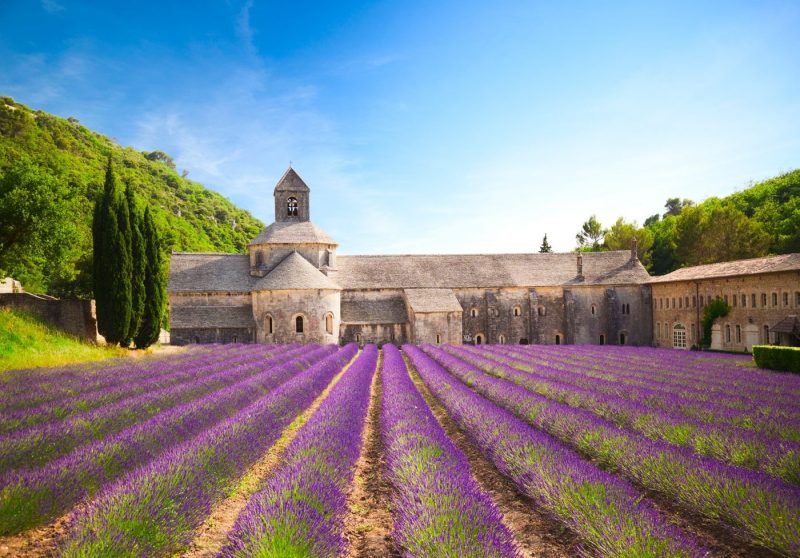 Getty Images
Gordes Lavender Fields in Provence, France
Delight your senses with a trip to Provence, within driving distance of Marseille. From mid-June, the area's famous lavender fields start to bloom, painting the landscape in brilliant shades of rich purple and filling the air with their aroma. Head to Gordes, where the lavender fields surround Sénanque Abbey.
Plan a trip to Provence with Princess
July
Arctic-Alpine Botanic Garden in Tromsø, Norway
The Arctic-Alpine Botanic Garden is the world's most northerly botanic garden. From May, the snow starts to melt and is replaced by a carpet of flowers from as far away as Africa. By July, the star attraction – 3ft Tibetan blue poppies – are in full bloom.
August
The Orange Garden in Parco Savello in Rome, Italy
Escape the crowds at The Orange Garden in Parco Savello. Known for its orange grove, it also holds a secret: turn right as you leave and outside the Priory of the Knights of Malta, look through the keyhole of the gate for a unique view of trees framing Saint Peter's Basilica in the distance.
September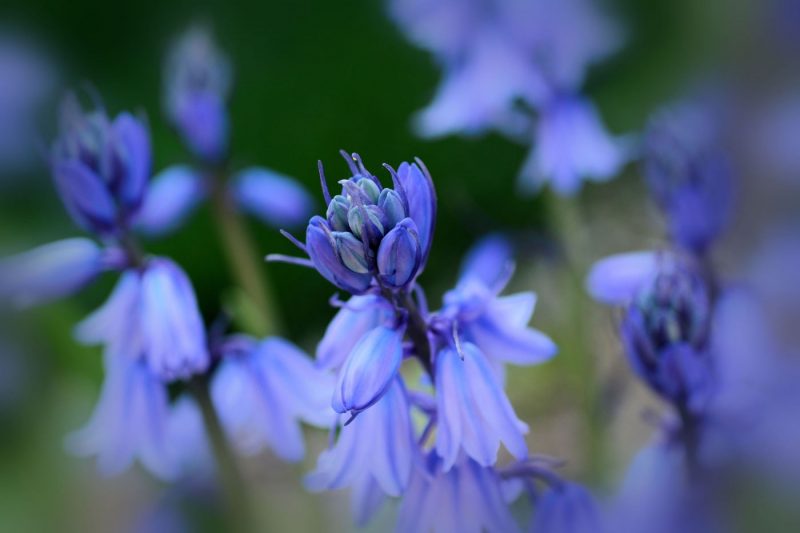 Getty Images
Brooklyn Botanic Garden in New York, USA
As summer slips away to reveal the first signs of golden foliage, visitors can see richly coloured passionflower and harlequin glorybower in Brooklyn Botanic Garden. With a Japanese garden and bluebell wood, the 52-acre park is ideal for escaping the city buzz.
October
Trsteno Arboretum in Dubrovnik, Croatia
Once the summer residence of local nobility, the Trsteno Arboretum dates back to the 15th century and has stunning views out to the Adriatic. A major filming location for Game Of Thrones, fans will recognise it as the beautiful gardens of King's Landing.
November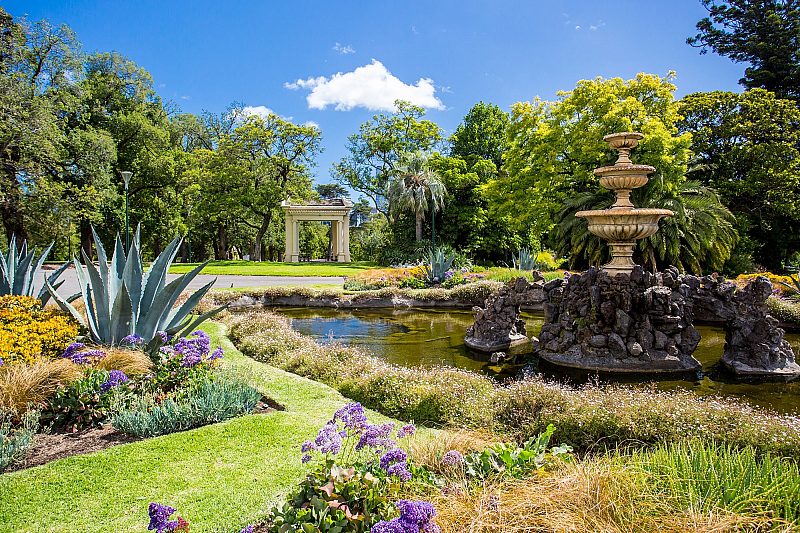 Getty Images
Fitzroy Gardens in Melbourne, Australia
Fitzroy Gardens is a must-visit for keen gardeners and history buffs. Alongside an avenue of magnificent elm trees, lush lawns and immaculate flowerbeds, there are quirky attractions, historical sights and a conservatory bursting with hydrangeas in November.
December
Gardens by the Bay in Singapore
Singapore's Gardens by the Bay comprises three gardens over 101 hectares. Don't miss the Supertrees. Up to 50 metres tall, these vertical gardens offer panoramic views of the Marina Bay skyline, and in December the gardens throng with light installations at Christmas Wonderland.
"There is so much to see at Gardens by the Bay. The two biodomes – one tropical and one less humid – house so many plant specimens, and are an incredible feat of engineering, which is symbolic of the cutting-edge design of Singapore itself. Even the water towers are designed to look like trees. It's definitely worth a visit."
says gardening expert Charlie Dimmock, one of Princess' celebrity guest speakers
Love the sound of a cruise around Asia?
Explore more of the great outdoors